The UK government should renew its efforts to define Islamophobia
By dropping its work in this area, the government risks being complicit in a surge of abuse of British Muslims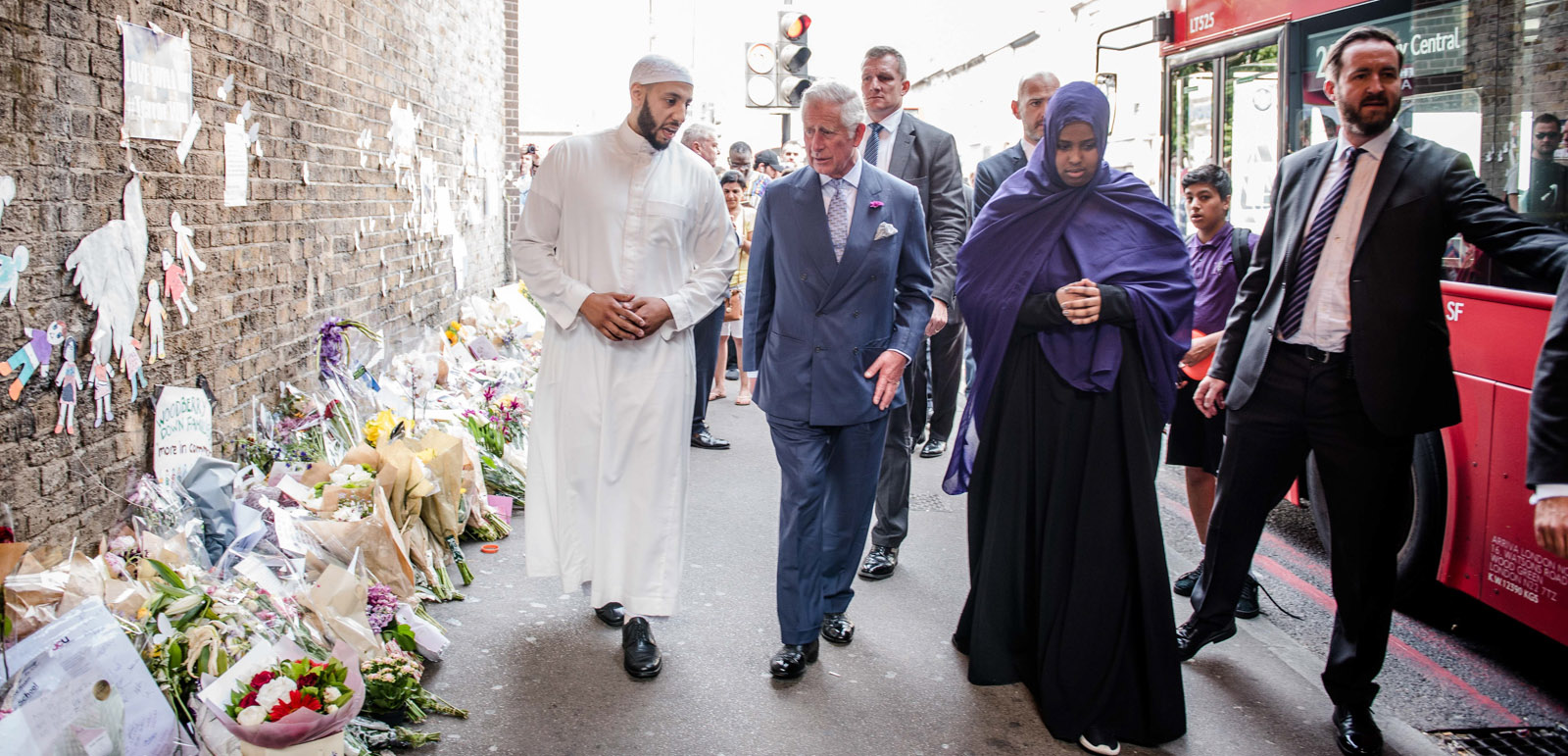 From the tide of Islamophobia that surged across online spaces during the Covid pandemic, to the increase in attacks on mosques and Islamic institutions in the UK over the past three years, a series of Conservative governments have failed to tackle anti-Muslim hatred.
Back in 2021, the UK government announced that it would establish a working definition of Islamophobia, a task it deemed necessary in order to combat rising anti-Muslim sentiment, while supposedly protecting freedom of speech. However, much to the consternation of leading Muslim organisations, including the Muslim Council of Britain, it was confirmed last October that work on the definition's formulation had ceased.
That decision has been reached as Muslims continue to face the largest number of hate crimes of any faith group in the country. Last summer, the Islamophobia Response Unit reported that its clients have faced abuse ranging from having prayer mats stolen and damaged, bacon placed into their lunches by colleagues at work and being physically assaulted in public.
Research published by Hyphen in June 2022 revealed that 69% of UK Muslims currently in employment said they had experienced some form of Islamophobia at work.
The Tory party has drawn accusations of rampant Islamophobia, from the leadership down to ordinary party members. Former prime minister Boris Johnson in 2018 compared Muslim women who wear the burka to "letterboxes" in a Telegraph comment piece. The monitoring organisation Tell Mama found that the incidence of anti-Muslim hate crime rose by 375% — from eight incidents the previous week, to 38 in the week after Johnson's column was published.
Islamophobia is also rampant among Tory inner circles. In 2020, Nus Ghani, a government minister, claimed she was sacked from her role in the Department for Transport because of her faith. Ghani said that when she asked for an explanation it was stated her "Muslimness was raised as an issue".
No wonder that the Conservatives would be hesitant to propose a definition many of its own members would fall foul of it.
There is, of course, an already existing definition of Islamophobia drawn up in 2018 by the All-Party Parliamentary Group (APPG) on British Muslims, with broad political support. In March 2019, the Labour party moved swiftly to adopt APPG's definition, explaining that it was crucial in tackling the rise of far-right extremism. The Lib Dems also adopted the definition. The Tories, meanwhile, continue to drag their heels.
The APPG on British Muslims defines Islamophobia as "rooted in racism and is a type of racism that targets expressions of Muslimness or perceived Muslimness".
Constant delays over publishing an official definition has real-world implications, not least because it means that police officers will lack the necessary powers to act on anti-Muslim attacks.
As former Conservative attorney general Dominic Grieve QC admitted in November 2018 in his foreword to the All Party Parliamentary Group on British Muslims' definition of Islamophobia, a lack of a definition of Islamophobia was "playing a major role" in undermining integration and cohesion in local communities, leaving many Muslims feeling far more isolated from wider society.
Most damning, though, was evidence pointed out by the APPG on British Muslims, that the "lack of a widely adopted working definition of Islamophobia was leading to an increase in Islamophobic abuse in society to devastating effect".
While some might be keen to group Islamophobia with racism or other forms of targeted abuse, an official definition is needed because Muslims across Britain deserve the right to define the unique prejudice they face. Rather than just being racism, Islamophobia is a specific form of discrimination that targets people because of their faith as well as their perceived "Muslimness".
A working definition is also necessary in order to tackle inequality and discrimination against Muslims in employment, education, criminal justice and access to housing. As the charity, the Aziz Foundation highlighted in a 2021 report titled The Missing Muslims: Unlocking British Muslim Potential for the Benefit of All, this kind of structural and institutional discrimination can result in British Muslims not believing they can or should participate in public life or vote in elections.
The report stated: "The Commission has also heard, forcefully expressed to it, the fear of many Muslims that, even in seeking to participate in public life or to work on a cross-community basis, they become subject to a much greater degree of adverse scrutiny, or to allegations about their motivation, than would be considered normal or acceptable for their non-Muslim counterparts."
The refusal to establish a definition also gives currency to those who wish to portray Islamophobia as a matter of debate. It is worth noting that this is an active choice the government has made by emphasising the importance of its own definition after rejecting the APPG's attempt in 2019, stating that it would have a negative impact on free speech.
The recent review into the government's controversial Prevent scheme, shows how Islamophobia has passed what Baroness Sayeeda Warsi described in 2011 as the "dinner table test". The report was overseen by the government's hand-picked reviewer William Shawcross, a former chairman of the Charity Commission, who himself has made Islamophobic remarks. They included the claim in 2012, made when he was director of the Henry Jackson Society, that "Europe and Islam is one of the greatest, most terrifying problems of our future".
Shawcross was left to conduct the Prevent review, arguing for a greater focus on Islamist extremism, rather than the threat posed by an emboldened and increasingly active far-right, as highlighted last December by UK lawmakers. That someone like Shawcross was appointed to the role to begin with shows how little the government cares about the concerns of Muslims.
Why aren't Muslim allowed to define the prejudice they encounter? Why is our suffering defined by people who have never experienced Islamophobia? It is clear that an element of UK society exists that doesn't want to come to terms with the reality and ugliness of anti-Muslim discrimination. The government's refusal to adopt the APPG definition of Islamophobia should be viewed in that light.
Topics
Selected stories
From pickles and ferments to jams and chutneys, conserving surplus produce allows us to enjoy fruits and vegetables grown in familiar earth, many thousands of miles away

The western world's largest mosque is a point of pride for the country's Muslims, but its impressive scale and ornate design do not reflect their position in the country as a whole

The challenge for Keir Starmer is to combine control and compassion in efforts to tackle dangerous boat crossings