Why are British Muslims not considered part of the working class?
When we think about 'working-class communities' in the UK, Muslims are rarely depicted — even though most live in the country's poorest towns and cities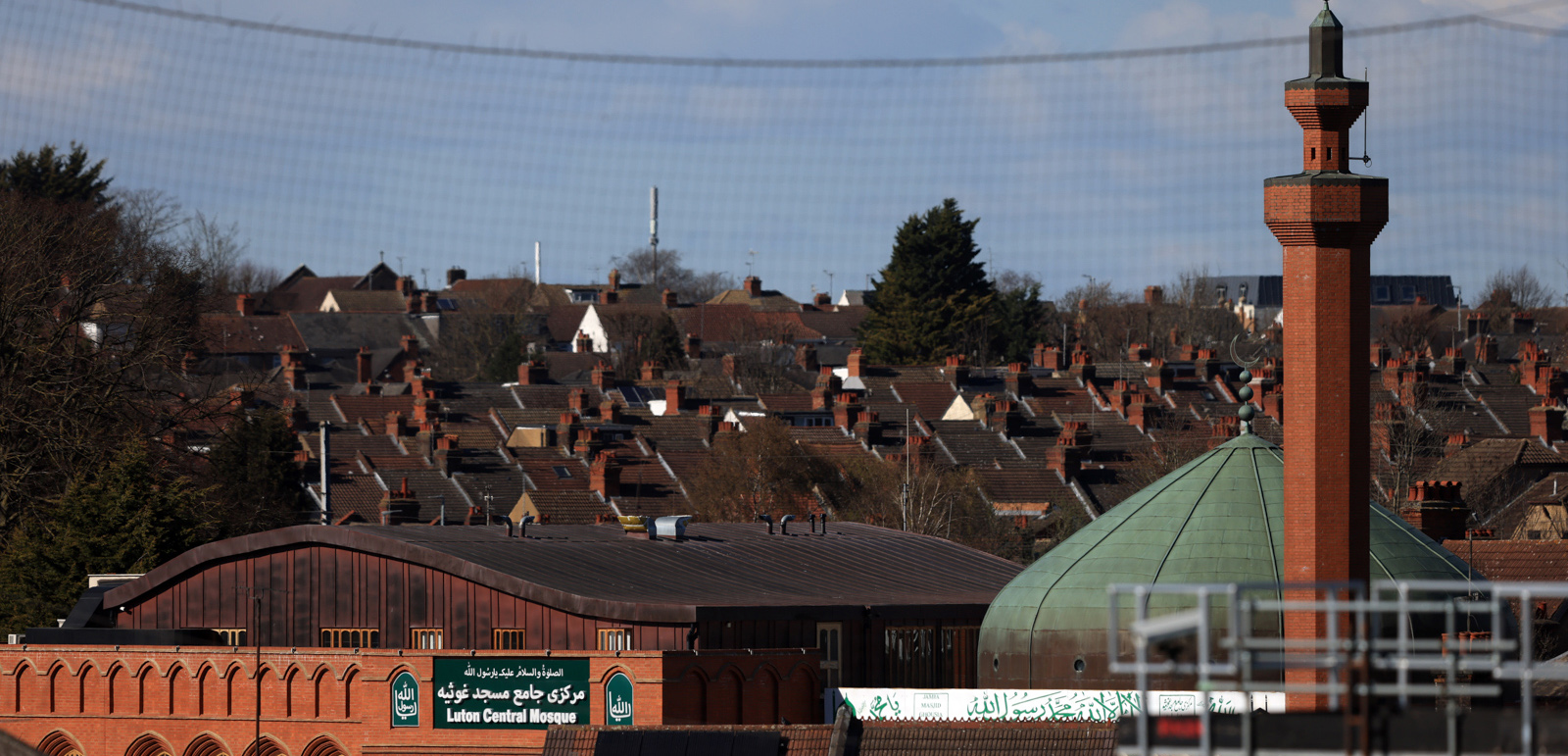 When it comes to the struggles of working-class communities, why are British Muslims rarely mentioned or viewed in terms of class? 
Our screens and news feeds have recently been filled with hard-pressed public-sector workers, including NHS staff, teachers, rail staff and civil servants going on strike in an effort to protect their incomes and families after more than a decade of austerity and real-terms cuts to their wages. Yet how many of those who are interviewed or who have their stories heard come from non-white backgrounds? 
Often we hear or read the phrase "white working class" but rarely about the struggles of other communities such as Muslim working class. Growing up in Luton during the 1990s, a town in which nearly a quarter of residents are Muslim, I've seen first-hand families on low incomes struggling to make ends meet, with so many suffering in low-paid, insecure work. Nearly half of young people in Luton are growing up in poverty, and food bank use is soaring. There's been a 20% increase since September alone.
Yet rarely are Muslims afforded identification with their own social class. Instead, we are invariably defined by our religion alone, despite facing the same barriers as other working-class communities up and down the country.
Whether it's the current wave of workers on strike or historical depictions of working-class communities pushing back against the poll tax or fighting against pit closures, the existence of a multi-racial and multi-faith working class, including Muslims, seems to be ignored.
The same applies to other minority populations in the UK. Rarely are other races or faith groups mentioned. Take these recent examples from the Daily Mail and The Daily Telegraph highlighting how white working-class families have been failed by the current government. While this is true, the language used to report on issues such as poverty is so often exclusionary and completely overlooks the challenges faced by other working-class communities, including Muslims.
In Luton, where 33% of residents are Muslim, child poverty is having devastating consequences for families. Yet almost all national media coverage of Muslims and Luton tends to focus on small fringe cases of religious extremism while ignoring the inequalities that compound wage stagnation, discrimination and unemployment. 
As a country, we have always struggled to pin down who does and doesn't classify as being working-class. In fact, more people identify themselves as working-class than is actually the case. According to the British Social Attitudes Survey, 47% of Britons in middle-class professional and managerial jobs identify as working-class.
I think the best way to define class is the definition used by the journalist Owen Jones. In his 2011 book Chavs, Jones argues that the working class consists of those who have little, if any control over how they work and who they work for. By that definition, then, it is Muslims who are more likely to be working- class, given that according to the latest census 39% are now living in the most deprived areas of England and Wales.
Across the UK, huge numbers of workers have recently gone on strike, demanding better pay and conditions. As the government attempts to restrict the right to take industrial action, it is clear that social class is firmly back on the agenda.
Yet critics continue to argue that religious identity is distinct from social class. A report released in December by the professional services consultancy firm KPMG found that class background is the biggest barrier to an individual's career progression, over race, religion or sexuality. The report found that individuals from lower socio-economic backgrounds took, on average, 19% longer to progress to the next grade when compared with those from higher socio-economic backgrounds.
But class doesn't operate in a vacuum. When it comes to working-class Muslims in the UK, barriers to success at work, discrimination and financial instability are compounded by a hostile media culture with a penchant for perpetuating Islamophobic stories. The erasure of class as part of our identities as Muslims presents us as a distinct group, separate from the wider struggles for equality of opportunity.
Across different faiths and races, at a time of falling national living standards, solidarity among working-class communities is a great strength in advancing equality. Not including Muslims in conversations about class allows some people to deny the existence of not only a multi-racial working class, but also a multi-faith one.
Ignoring this also means that the public gets little insight into the scale of poverty in the UK. Recent Office for National Statistics data on Britain's ethnicity pay gap, for example, revealed that workers of Pakistani and Bangladeshi heritage have the lowest median hourly pay of any ethnic group, the latter earning 20.1% less than white British workers, across the labour market. Meanwhile, according to the most recent study by the UK-based Muslim Census, an independent research organisation, British Muslims are among those worst affected by the cost of living crisis, with around one in five having required food banks since last August.
Understanding the ways in which British Muslims are affected by worsening material conditions is essential in understanding politics too. When we hear of "left-behind" voters or of working-class voters who have abandoned the Labour party, or who have turned away from politics altogether, how often are Muslims included in such categories?
Faith is undoubtedly a crucial part of my identity. But my own experience of battling against discrimination and seeking greater opportunity has taught me that social class matters just as much. Being the first person in my family to go to university and told to aim high, I experienced a culture shock when arriving as a student at Cambridge University: some classmates were shocked that I'd never been on a skiing holiday, or that I was in receipt of a bursary. In the media industry I work in, 83% of internships are unpaid. This meant that I had to start a career in the media later than those who could afford to work for free.
So, what can we do to ensure class is not erased from the lived experiences and identities of Muslim communities? A first port of call might be to increase the number of working-class Muslim voices in our media — a subject that, in the wake of the cost of living crisis, requires urgent attention, not least because only 0.4% of journalists come from working-class backgrounds.
On a broader level, however, we as a society must also recognise that we are complex individuals, with experiences and struggles that frequently overlap. We must resist the efforts of politicians and media outlets to confine us into neatly defined categories. Without recognising how similar our struggles are — and how we face similar obstacles in our lives — we will not be able to fight for a more equal and just world.
Topics
Selected stories
Religious leaders from Spain, Germany and Sweden speak about events in the Middle East and the consequences for their communities

Is the Gaza truce a turning point in the Israel-Hamas war? Our panel discuss this and other topical issues. Plus, a look at the Muslim renters dealing with London's housing crisis

The filmmaker on her life, work and why telling women's stories is more important than ever