Muslim workers on the frontline of increasing attacks on retail staff
Price rises and supply chain problems have fuelled a rise in abuse of shop staff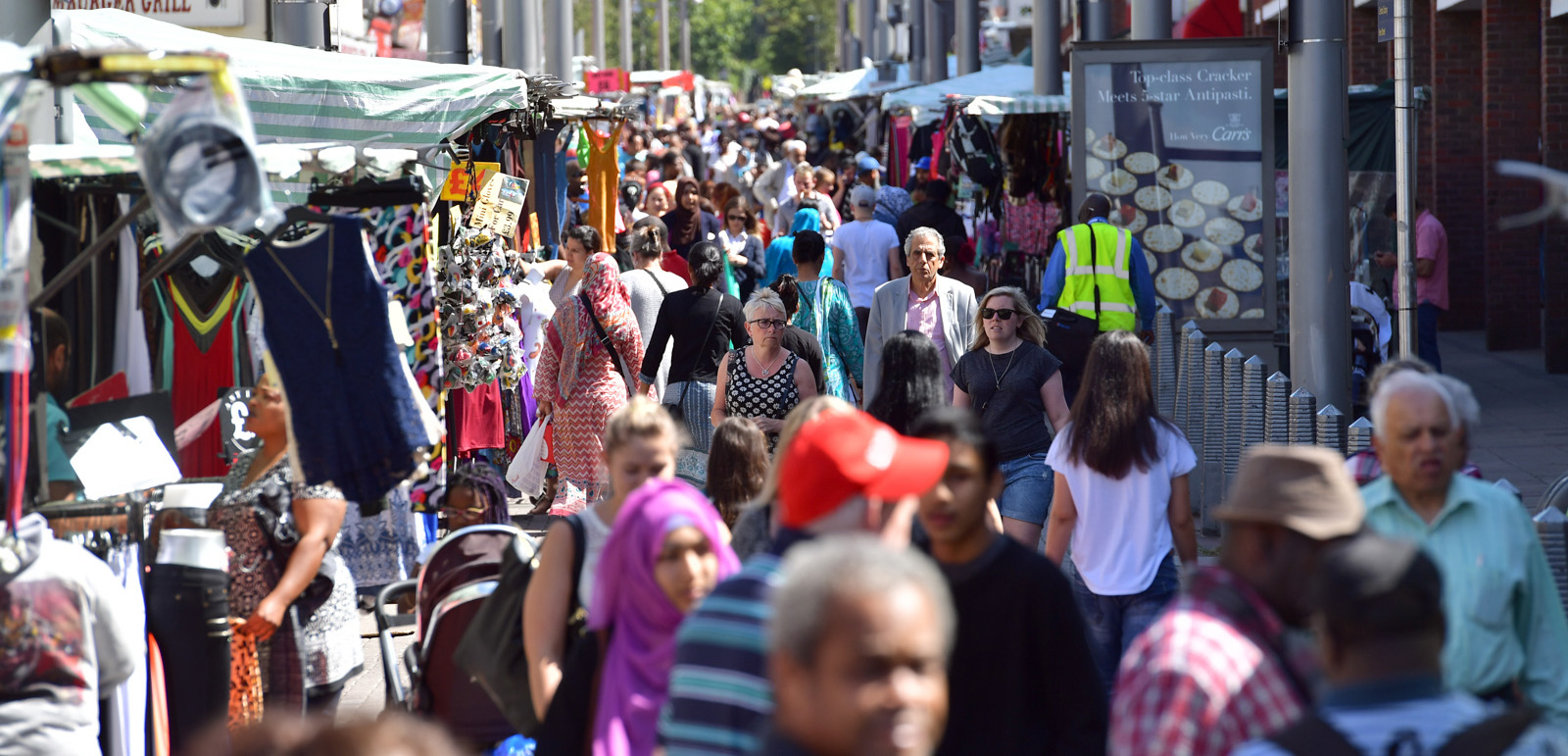 Last Saturday, a woman overturned a shelf on Tahseen Ahmad's market stall in Leyton, east London, sending fruit and vegetables flying into the oncoming traffic. She was angry that he had served someone else before her. In the same week, another customer tried to haggle over the price of a single banana. When Tahseen offered to reduce the price if he bought more, the man "flipped" and pushed over a stack of shopping baskets onto the pavement.
"If I called the police, I know they would take the customer's side," Tahseen said. He has been running his business for nine years and says he has seen a marked rise in customer hostility in recent months. It's demoralising, but he has toughed it out by forming alliances with surrounding shop owners — a nearby Costa coffee outlet, a Poundstretcher and a bakery — who all look out for each other.
A survey published this month by the Retail Trust revealed that shop workers are suffering from increasing levels of customer abuse. The organisation cites empty shelves, staff shortages and stress about the cost of living as primary causes. Ninety per cent of the retail workers who responded to the survey said they have been subjected to abuse by customers. The vast majority also reported a marked increase over the past two years.
According to the Office for National Statistics, a quarter of UK Muslims work in hotels, restaurants and retail, which places them directly on the frontline.
The effect of this surge in hostility has been felt by businesses small and large. Muhammad Boone has run a coffee shop on Lea Bridge Road in east London for four years. His business is used by a wide cross-section of the local community, providing late-night meals for taxi drivers and access to a photocopier for people needing duplicates of important paperwork.

Boone says he has witnessed a recent increase in rude and aggressive behaviour from some customers. A few weeks ago a man threatened him.
"He said 'I will come and shit in your shop. We don't like you.' I know who that guy is. I don't need to report him, because I know his situation is not good at the moment and he's taking drugs," Boone said.
"Many people do not have enough to eat, or they have addictions," he explained, adding that even small gestures of empathy can help to defuse tensions. "There are people who come in who are in very difficult situations in life. You have to tell them it will be OK and you have to give them what you can afford — tea or coffee or something.
Such incidents are becoming increasingly common in Boone's neighbourhood. He said he sees people shoplifting from the store across the street every day. He puts it all down to the rise in prices of basic essentials, but added that some people do not realise that the cost of living crisis is hitting cafes and shop owners just as hard as it is customers. His cafe's electricity bill used to be £20 per day; now it's doubled — and that's without turning the heating on.
"We have to raise all our prices, otherwise we can't afford to run anything," he said.
At the receiving end of this rise of abusive behaviour are shop floor workers. Enayatullah Sherazam works two part-time jobs at a halal butchers and a Co-op supermarket in Walthamstow. He says he has noticed a spike in shoplifting and abuse of staff in both. At the Co-Op, rising instances of theft have led to confrontations with customers.
"A few of them start arguments," he said. "We are told we must never touch them if they shout at us. It's for our own safety."

Sherazam added that there is little that he or other shop assistants can do to help abusive customers. "If they get aggressive, we just keep calm and say sorry," he said.
According to Tell MAMA, an organisation that records and measures anti-Muslim incidents across the United Kingdom, worsening conditions for assistants in local shops are becoming more commonplace — particularly for those working night shifts.
"The type of cases we receive are abusive behaviour in nature, though more and more these cases also demonstrate a level of aggression," said Iman Atta, the organisation's director. She added that the economic downturn could fuel community tensions and that trades unions should be providing safety advice to retail workers in big chain stores and supermarkets.
"Local police forces should keep an eye on hotspots with antisocial behaviour and where they have received information about non-crime-related incidents, to ensure the safeguarding of our communities," she said.
A spokesperson for the Muslim Council of Britain (MCB) said abuse of young Muslims was more likely as they make up a greater proportion of the retail workforce than older generations, but warned that managers should be protecting all employees.
"Due to our younger demographic, Muslims are a rapidly growing part of Britain's working-age population," read a statement emailed to Hyphen by the MCB. "Yet, for too many, including those in the retail sector, their Muslimness can often make them soft targets for abusive or discriminatory behaviour."
Topics
---
Get the Hyphen weekly
Subscribe to Hyphen's weekly round-up for insightful reportage, commentary and the latest arts and lifestyle coverage, from across the UK and Europe
---