Anxieties and regrets of a first-time house buyer
Najwan El-Jibary felt like she had won the lottery when she and her husband bought their house. But, as with many Muslim first-time buyers, volatile mortgage rates caused them big problems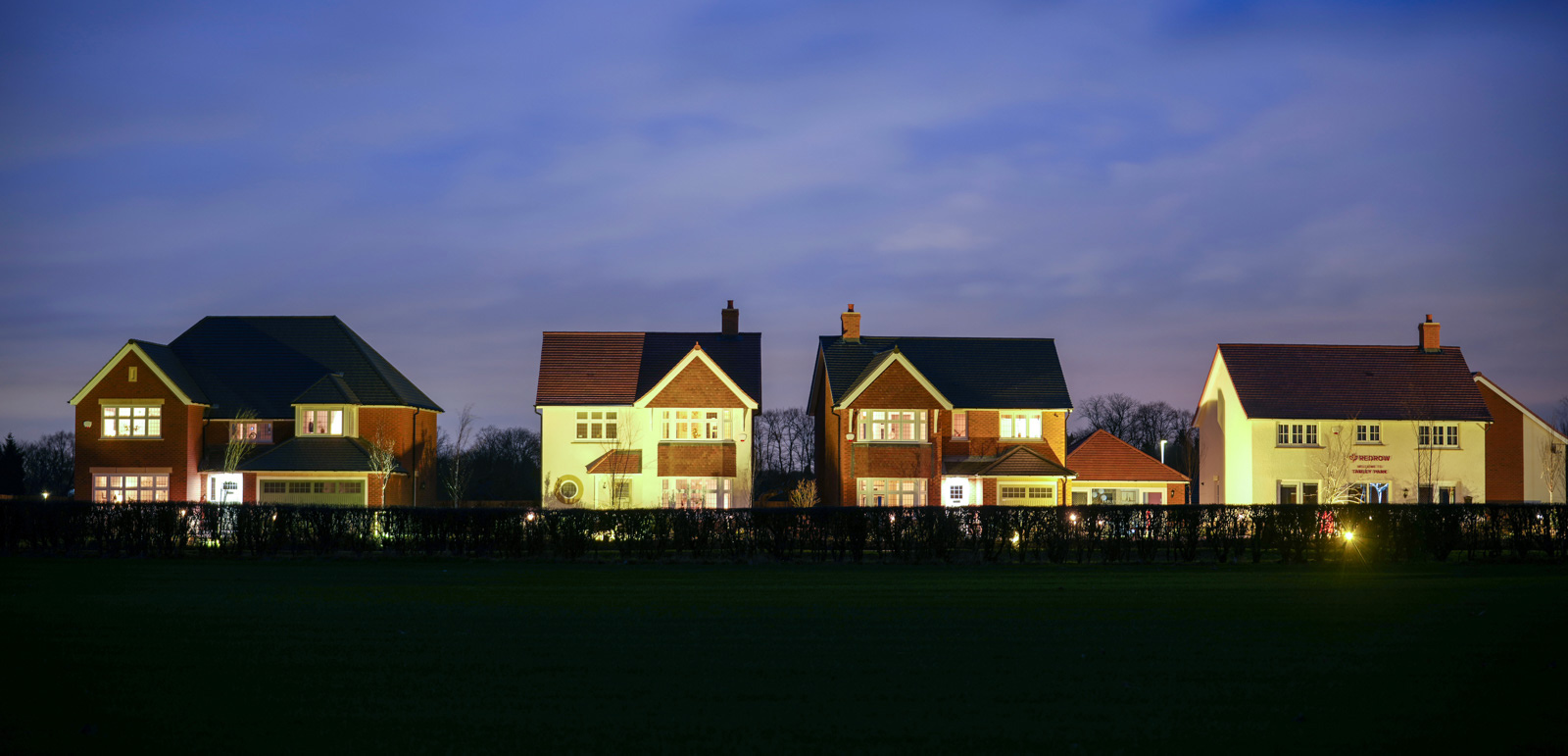 Most aspiring homeowners are forced to compromise when house-hunting. If affordability isn't the issue, it's the location or the condition of the property. Najwan El-Jibary, a 33-year-old beauty salon owner in Manchester, has a different story. She recalls the months she spent looking for a home in 2013, while driving past the semi-detached house she eventually bought with her husband almost every day. Each time they went by, one of them would compliment the house and the other would approve.
The house, which was located close to both sets of parents, was initially out of their financial reach. "We both wanted to be close to our families, but it was quite expensive," she told me. After multiple viewings, a few offers and a bit of luck, the price dropped and El-Jibary's offer was accepted. The house offered excellent access to public transport, close proximity to the city centre and a local supermarket. "I remember picking up the keys and feeling like I'd just won the lottery," she said.
Like many new homeowners, El-Jibary wasn't initially sure if she should agree to a fixed or a variable-rate mortgage with her lender. For the former you pay a fixed interest rate for a pre-agreed length of time — usually two to five years — while for the latter, rates can fluctuate depending on interest rate changes set by the Bank of England.
The couple initially opted for a two-year fixed rate, periodically rolling over their mortgage and fixing it again. "The interest rate kept increasing over the years, but we thought it was better to know what our outgoings would be," El-Jibary said.
That was until the mini-budget.
After a bruising Tory leadership campaign, Liz Truss won the contest to replace Boris Johnson as Conservative Party leader and prime minister on 5 September. On 23 September, the new chancellor, Kwasi Kwarteng, released his mini-budget — which abolished the top rate of income tax for the highest earners and scrapped a cap on bankers' bonuses — and promptly unleashed financial chaos across the UK. While analysis by the independent thinktank Resolution Foundation estimated that the budget cost the UK treasury £30bn, the Bank of England was forced to intervene and recently raised interest rates to 3%, the biggest single rise since 1989.
The shock to homeowners and the housing market has been swift. According to the financial information service Moneyfacts, at the end of 2021 the average rate for a two-year fixed mortgage was 2.34%. When Kwarteng announced his budget in September, that figure had risen to 4.74%, and was 6.07% by early October.
While Kwarteng was sacked on October 14 and new chancellor Jeremy Hunt U-turned on some of the mini-budget's key features, mortgage rates remain volatile. The website Money Saving Expert calculated that for each 1% mortgage rise, a homeowner could expect to pay £50 extra a month, or £600 a year, for every £100,000 of mortgage debt. 
Umar Hussein, a 29-year-old tax specialist based in London who managed to get on the property ladder in 2021, considers himself fortunate to have avoided the exposure of a varying rate mortgage by fixing his for five years but views the soaring interest rates as a salutary lesson. "I grew used to rates at 1-2% and never really thought this could have happened," he said. "I was actually considering not fixing it for as long as I did and I could have found myself in a tricky position."
It was conversations with his father who lived through years of high interest rates during the Thatcher era in the 1980s that gave him a "big reality check". In Thatcher's first year in office, interest rates set by the Bank of England rose to a high of 17%.
"These are definitely things I need to keep an eye on because there are people who are struggling and it's scary," said Hussein. "Who's to say that after my fixed rate ends we won't encounter another big problem that puts us in a difficult situation?"
The impact of the housing crisis was dramatically played out on BBC1's Question Time on 30 September when a young first-time buyer named Rabia told a government minister about how her initial mortgage offer of 4.5% had risen to 10.5%, pricing her out of the market.
The end of El-Jibary's fixed-rate mortgage period also coincided with Kwarteng's budget. "The bank didn't give me the rate we had initially agreed on, which was 3.89%, and said I could continue if I accept a new higher rate, which was a minimum of 5.20%." This now costs her an additional £100 a month. "It was really, really disappointing," she said.
Though prime minister Rishi Sunak has said he "recognises the anxiety that people have about mortgages" and will do "absolutely everything" to keep rates down, El-Jibary said she doesn't have confidence that the government will take action to protect mortgage holders. A YouGov poll conducted on 4 November found that 82% of Britons feared they would have to make "large" spending cuts to keep up with increasing mortgage payments. These findings are backed up by research from the Joseph Rowntree Foundation which has projected that interest rates at 5.5% or above could drag 400,000 people into poverty in the coming year.
The impact is already being seen in a rise in default payments, according to UK Finance which reported 700 property repossessions in the third quarter this year, a 15% jump on the previous three months. "Some people will have something of a financial buffer," said Ibrahim Khan, co-founder of the Muslim advice platform Islamic Finance Guru, "but it's likely we'll see more repossessions as we pass through the winter and those buffers wear down."
Alper Kara, a professor at the University of Huddersfield and expert on financial exclusion, said the UK is experiencing a "perfect storm of economic problems", including the effects of Brexit, rising energy costs and financial instability. "It's making the UK appear like a much riskier market," he said.
Kara's academic work looks at the ability of minorities to access finance for mortgages. His research has broadly shown that minorities in the UK, including Muslims, hold far fewer mortgages than their white counterparts. "The approach of British banks is algorithmic these days, so I wouldn't argue there is systemic discrimination here, but it is worrying that minorities who are already behind on this metric are likely to face greater difficulty," he said.
While the consequences of the mini-budget have been felt nationwide, Muslims are especially vulnerable, said Khan. Muslims tend to be younger, have less capital and live in or near populous, high-value urban areas such as London where there is already an existing chasm between house prices and salaries. "If mortgage rates go up a few percentage points in London, it has a bigger impact as a multiple of your salary, so it can become harder for aspiring first-time buyers to find places or put mortgage holders on much more of a knife edge financially," he said.
For those locked into existing mortgages, the situation is frustrating. El-Jibary says the broader cost of living crisis has forced her to make cuts to some of the treatments her business provides. "A lot of the treatments that most consider a luxury, people usually do those things at home and only come when they need professional help or there is a disaster," she said.
"To manage we've had to cut costs like social media contracts and extra subscriptions, but we've also had to lay off staff."
Given the bleak outlook, El-Jibary says she wishes she had paid off more of her mortgage earlier: "Me and my husband are kicking ourselves, wondering why we didn't pay more off earlier, because we wouldn't be struggling with these changing rates today."
Topics
Selected stories
Is the Gaza truce a turning point in the Israel-Hamas war? Our panel discuss this and other topical issues. Plus, a look at the Muslim renters dealing with London's housing crisis

The filmmaker on her life, work and why telling women's stories is more important than ever

From Ramadan dates to Christmas pudding, food can encapsulate specific times of year and remind us of the circular rhythms of life