9 Muslim travel influencers you need to follow
From epic biking and camping trips to luxury destinations, these travel writers use their social media accounts to open a window to their globetrotting adventures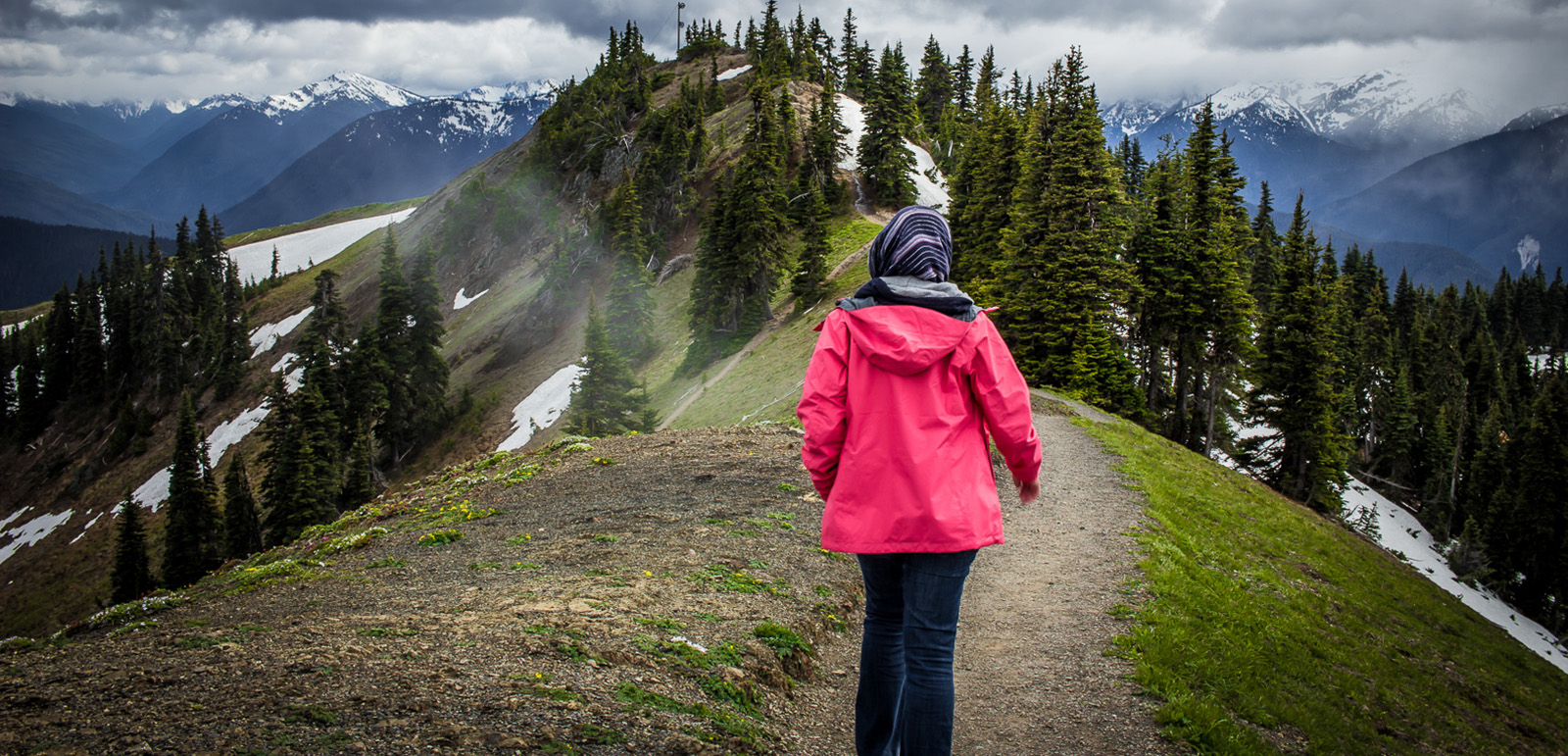 Despite a financial crisis that is rapidly emptying the nation's pockets, thousands of people in the UK are splashing out on holidays long delayed by Covid-19. In addition to a growing halal tourism industry, a recent report by the UK-based travel association ABTA shows that many holidaymakers are upgrading their existing holiday packages, or opting to visit luxury destinations over the coming months.
For some, though, exploring new cultures and countries is more than something to do once or twice a year — it's a whole career and lifestyle. Here's our curated list of the best Muslim travel bloggers sharing insights on everything from secret destinations to opulent culinary excursions, fuelling their wanderlust.
Ellie Quinn is a 32-year-old, self-described "travel addict" from Manchester. With over 50,000 followers, her Instagram page showcases the 60-plus countries she has visited, from Norway to the UAE. She also organises group tours and retreats, including an 11-day trip to Antarctica later this month and a women's group tour to Morocco in March 2023.
While the owner of this popular Instagram account remains anonymous, The Travelling Hijabi has successfully provided a platform for the thousands of people she has met on her journeys. Reposting dreamy videos and pictures taken by other Muslim women who have visited a breathtaking variety of destinations, the Hijabi now has over 26,000 followers. To stand a chance of being featured, just use the hashtag #thetravellinghijabi.
The often idyllic photographs captured by this Instagram account feature a range of beautiful destinations from sun-drenched Cape Town to historic Istanbul. The professional-grade images include ornate architecture, stunning landscapes and up-close wildlife. For people seeking to find inspiration closer to home, the account also highlights popular UK spots, including Pembrokeshire, Wales, the Peak District and Cornwall.
Elena Nikolova is the woman behind this award-winning travel blog. Over the years, she has built the site into a leading hub for halal travel tips, Umrah advice and Muslim-friendly destinations. With more than 40,000 followers, her accompanying Instagram account also features images and videos from Dublin to Peru.
Along with her husband Tommi, New Zealander Dua has built a loyal audience by featuring the best campsites and most epic hikes in her home country. Her page has more than 46,000 followers and is filled with images of scenic forests, azure lakes and majestic mountains. She also offers one-to-one consultations for people planning trips to the country.
Nada al-Nahdi is a 30-year-old Indonesian-Yemeni travel blogger who lives in Jeddah, Saudi Arabia. With 25,000 followers, she has an ambition to visit every country in the world. With more than 40 under her belt so far — including Cambodia, Armenia and Uganda — she's off to a good start.
Farah has visited more than 35 countries across the world, highlighting their most scenic locations, architecture and local cuisine on her popular Instagram page. Many of her posts are aimed at travellers who might be on a limited budget, concentrating on picturesque and easily reachable spots in the UK, including Dorset and the Peak District.
Anyone who has ever come across the hashtag #travelwiththebrownies will know that Ahmad and Asma, the husband-and-wife cycling enthusiasts behind this Instagram account, have explored an number of countries from Switzerland to Somalia. Much of the account's content focuses on outdoor destinations aimed at casual cyclists. Sister account Muslim Women Cycling encourages more people get on their bikes too. A number of photographs also show the important role that faith plays in the couple's lives.
Ayah A is a travel writer and mum from Philadelphia, Pennsylvania, who uses Instagram to catalogue the many places she has visited, from Aruba to the locations in the Bahamas. In addition to documenting these globetrotting adventures, she also posts about modest fashion and family life, and writes for the website Travel Noire.
Topics
Selected stories
From pickles and ferments to jams and chutneys, conserving surplus produce allows us to enjoy fruits and vegetables grown in familiar earth, many thousands of miles away

The western world's largest mosque is a point of pride for the country's Muslims, but its impressive scale and ornate design do not reflect their position in the country as a whole

The challenge for Keir Starmer is to combine control and compassion in efforts to tackle dangerous boat crossings