The adventurous new face of the halal holiday
From tours of Iceland and Mexico to weekend breaks in the UK, the travel industry is creating an array of tailored packages for Muslims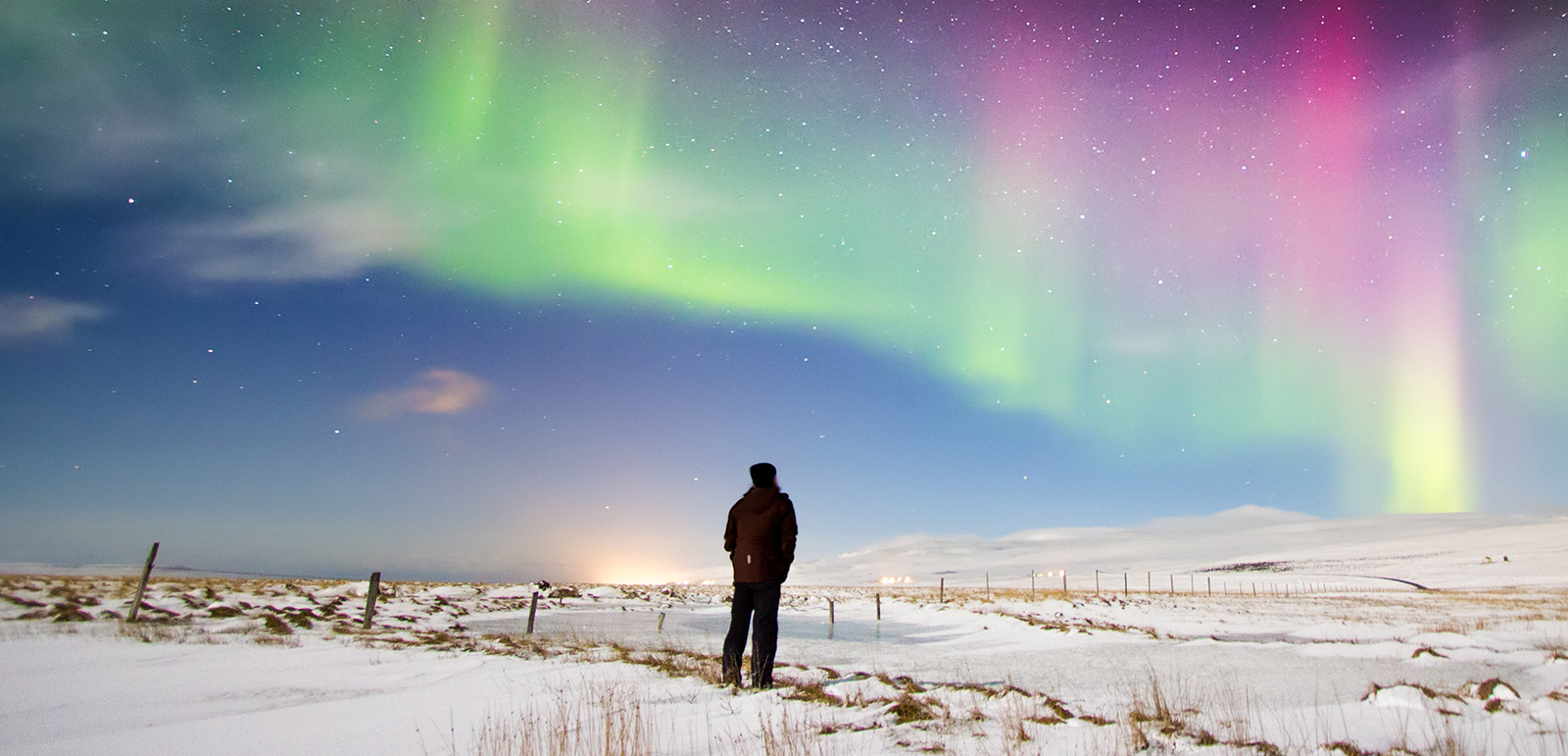 After a two-year hiatus, the travel industry has staged a comeback, thanks to countries relaxing Covid-19 restrictions and reopening borders. But as holidaymakers have regained the confidence to book flights, trains and cruises, it has become increasingly clear that trends have changed.
Some of the most visible changes can be seen in the halal tourism industry, which finds itself catering to a new post-pandemic appetite for weekend breaks, multi-family packages and cultural tours — many of them to what would once have been unlikely locations for observant Muslims.
Travellers now have the option to travel to destinations from Italy to Japan, where airports, restaurants and hotels have increasingly begun to cater to Muslim travellers, providing prayer rooms, halal food and Islamic history excursions. While the halal holiday industry is going through rapid post-pandemic changes, its transformation has been under way for several years.
In December 2019, Tanveer Chowdhury, a banker from London, travelled to Iceland to see the northern lights. He and his friends had never been on a halal holiday before, but all appreciated the experience and insights that their choice afforded.
"For us it was the small details that made all the difference: a phone call to a famous fish and chip restaurant confirmed that there was no beer in the batter, a local soup kitchen offered us authentic fish stew with no wine, and we were able to learn about Muslim culture and heritage in the heart of Reykjavik, where we had lunch with North African and Moroccan families that we didn't know were there," said Chowdhury, 43.
In the past, many Muslim travellers would typically return to their country of origin to see family or opt for Middle Eastern holiday destinations such as Dubai or Abu Dhabi. Now, rather than advising their customers to stick to majority-Muslim nations or well-established destinations, halal tour operators believe that the options are limitless.
"Whatever is out there, you can make it halal," said Numayar Gazi, managing director of Zaarvel.com. "With a few phone calls I can organise long-weekend breaks to go hiking in Wales or walking tours around the Lake District." His company also offers packages to a range of foreign destinations, including adventure holidays in the Sahara desert and history tours of China and Japan.
He was also keen to point out that wider developments in the catering and hospitality sector have benefits for Muslims who wish to take holidays that correspond with their religious beliefs.
"The fact that there is a lot more vegan and vegetarian food available makes it easier for people," he said.
A stress-free holiday is exactly what Syeda Zakera from Leicestershire experienced on a recent romantic weekend in Rome, which she booked through a halal operator.
"When you're tired after a day of sightseeing and wondering where you can eat, if you already know there's a local homely restaurant that can cook penne alla vodka without the vodka, or chilli and garlic spaghetti without wine, it makes life so much easier," she said. "In the past I'd be trawling TripAdvisor for reviews, but we didn't have to this time."
While the choice of destinations for Muslim holidaymakers is growing, one old standby is enjoying a surge of renewed interest. Turkey has long provided dry hotels, prayer rooms, ladies-only beaches, family-friendly entertainment and halal food, but now it gives travellers the chance to visit the locations of some of their favourite TV shows. Tour operators are, in part, attributing the number of new bookings to customers having streamed lavish historical dramas such as Ertugrul, which tells the story of the founding of the Ottoman empire, during the pandemic.
"People wanted to go and see the historical sites where the Ottoman capital used to be and it has really drawn people into Turkey itself," explained AbdulMaalik Tailor, the founder of Halal Tourism Britain. "Turkey has a lot of hidden gems. It's like an open museum."
While Tailor has been quick to capitalise on the popularity of Turkish TV with British holidaymakers, the main focus of his company is on inbound travel to the UK — specifically catering to visitors who want to learn more about the country's Muslim history — and package tours for domestic travellers. Noting the widespread disruptions at British airports, he added that a growing number of customers are playing it safe and opting for last-minute weekend breaks within the UK.
A 2022 report by Mastercard and Crescent Rating, a research group that tracks halal-friendly travel, found that younger people and women are among the biggest drivers of the Muslim travel market.
"The typical customer is much like my nephew," said Gazi. "He's 42, works in a bank, has a stable income and enjoys a holiday twice a year, but he's not going off to Ayia Napa. People don't want to be surrounded by alcohol-fuelled noise and drunkenness. The younger generation is spending a lot of money. They want the comfort, they want the luxury and they're also looking to go further."
He notes that while well-established Muslim-majority destinations such as Dubai and the Maldives remain popular, a variety of less-visited countries are entering the field — among them central Asian destinations, including Kazakhstan, Uzbekistan and Tajikistan.
For Gazi, however, new opportunities exist all over the world. "We are trying to increase people's knowledge that you can do halal tours to, say, Mexico. We just need to find a caterer who will cater halal," he said. "We've done tours to Iceland, whale watching in Norway and my next venture will be to offer skiing in France and Bulgaria."
Topics
---
Get the Hyphen weekly
Subscribe to Hyphen's weekly round-up for insightful reportage, commentary and the latest arts and lifestyle coverage, from across the UK and Europe
---