Online disinformation from India fuelled Leicester unrest
Analysis reveals Twitter posts by Hindu nationalists incited tensions between Muslims and Hindus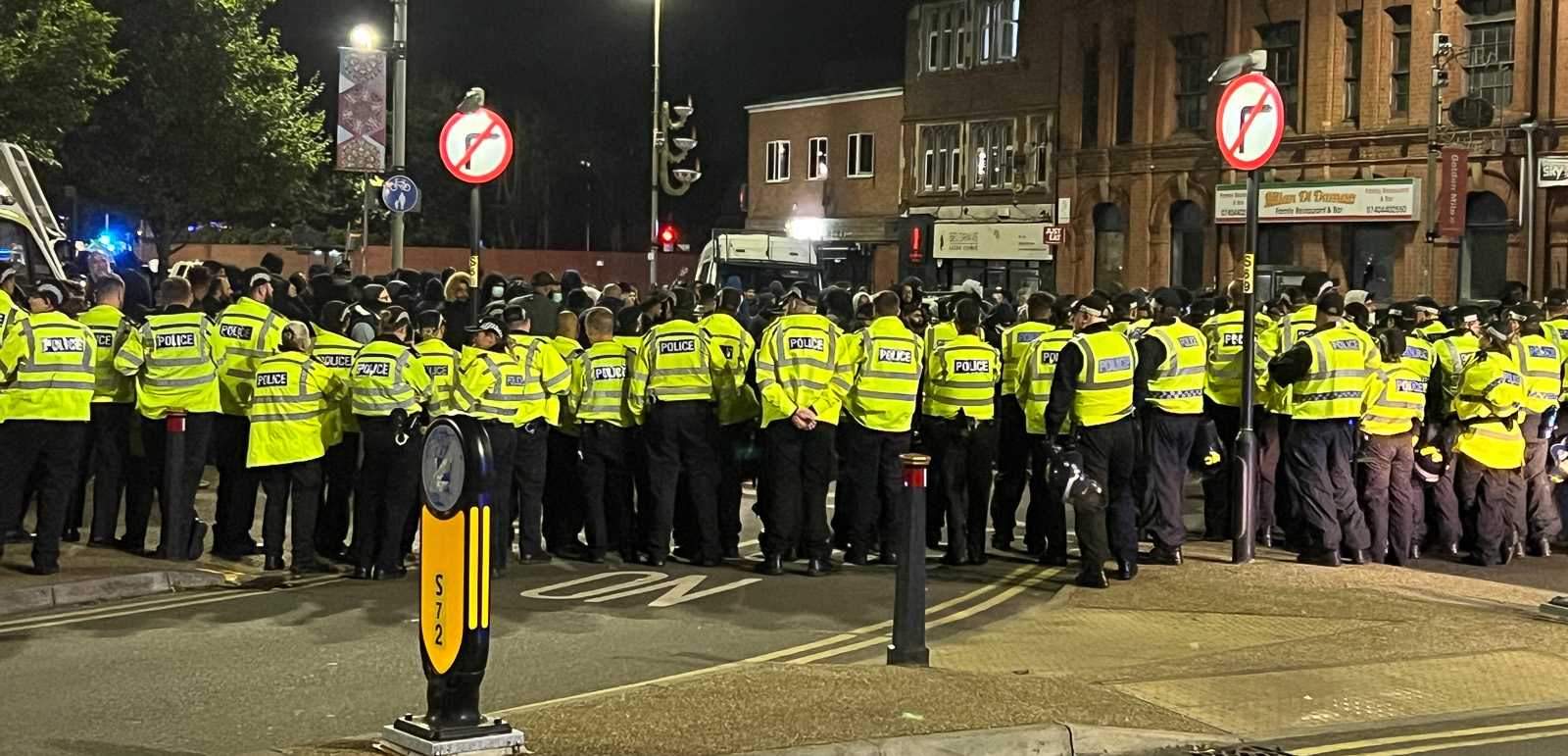 The recent violent disorder in Leicester between Muslims and Hindus, which has resulted in the arrests of 50 people, may have been inflamed by a campaign of online disinformation originating in India, according to new research.
A report published by Logically, a UK-based tech company tackling misinformation and disinformation, indicates that Twitter accounts held in India by right-wing nationalist individuals and media organisations have attempted to use the violence in Leicester to ramp up tensions between Muslims and Hindus at home and abroad.
Logically's analysis states that the most widely read and shared piece of content was a Twitter post by an influential Indian media figure alleging that a Hindu temple in Leicester had been vandalised by Muslims and that worshippers, including children, had been taken hostage. The tweet reached an audience of more 465,000 people and was shared nearly 1,500 times.
Another similar Twitter post about a Hindu temple by a different journalist achieved similarly high levels of engagement. Both journalists work for the pro-government TV station Sudarshan News.
The report also examines a series of trending Twitter hashtags, including #protectleicesterhindus and #hindusunderattackinleicester, which surfaced at the peak of the violence. It found that of all posts related to the unrest that contained geographic information about the location of the Twitter user, 81% originated from India, compared to just 6% from the UK.
Keval Bharadia, who was raised in Leicester and London and is a member of the anti-racist South Asia Solidarity Group, believes that unrest was driven by a coordinated social media campaign.
"We live in a time when there's a constant barrage of information coming through social media and most of it, by and large, is propaganda. The problem that we have as citizens in this country and elsewhere around the world, is that most people can't discern propaganda from critical thinking," he said.
"If platforms like Twitter allow people to go on and put messages that can be used for this violence, they're absolutely liable and should be spending much more time and resources looking at these fake accounts."
Logically's investigation provides comprehensive insight into how social media was leveraged by individuals and organisations in India to exploit and escalate a localised conflict, thousands of miles away in Leicester.
Tensions between Muslims and Hindus erupted into violence on 17 September when a group of at least 300 young Hindu men, most wearing masks and armed with sticks and bats, threw missiles and fireworks and carried out assaults on members of the public and the police. Most of the reported incidents took place on Green Lane Road, a predominantly Muslim area in the city.
Last week, Sir Peter Soulsby, the mayor of Leicester, warned of the danger of outsiders travelling to the city to damage the previously good relations that previously existed between the city's South Asian communities. Five of the people arrested came from Birmingham, while three others came from Solihull, Luton and Hounslow.
"I have talked to many people across the communities since this trouble began, and they are utterly baffled by this," he added in one interview. "It does not represent anything that is simmering in Leicester and does seem to have more to do with subcontinental politics."
While misinformation on Twitter has played a key role in fanning the flames of unrest between Muslims and Hindus in recent months, many observers believe that an allegedly unprovoked attack on a young Muslim man on 22 May was a significant contributing factor. The incident is under investigation by Leicestershire police.
Over the past three months an increasing number of misleading posts have been shared on social media. On 12 September, reports of the attempted abduction of a Muslim teenage girl by Hindu men spread rapidly across Twitter. However, East Leicester Police issued a statement saying that no such attack had taken place. The force also asked members of the public to exercise caution when sharing information with their social networks.
"We urge people to only share or post on social media what you know to be true. This helps protect people and ongoing investigations," the statement read.
Twitter has been contacted for comment.
Topics
Selected stories
From pickles and ferments to jams and chutneys, conserving surplus produce allows us to enjoy fruits and vegetables grown in familiar earth, many thousands of miles away

The western world's largest mosque is a point of pride for the country's Muslims, but its impressive scale and ornate design do not reflect their position in the country as a whole

The challenge for Keir Starmer is to combine control and compassion in efforts to tackle dangerous boat crossings