5 Muslim tech innovators you should know about
From healthcare to photography, these tech founders and CEOs are digital trailblazers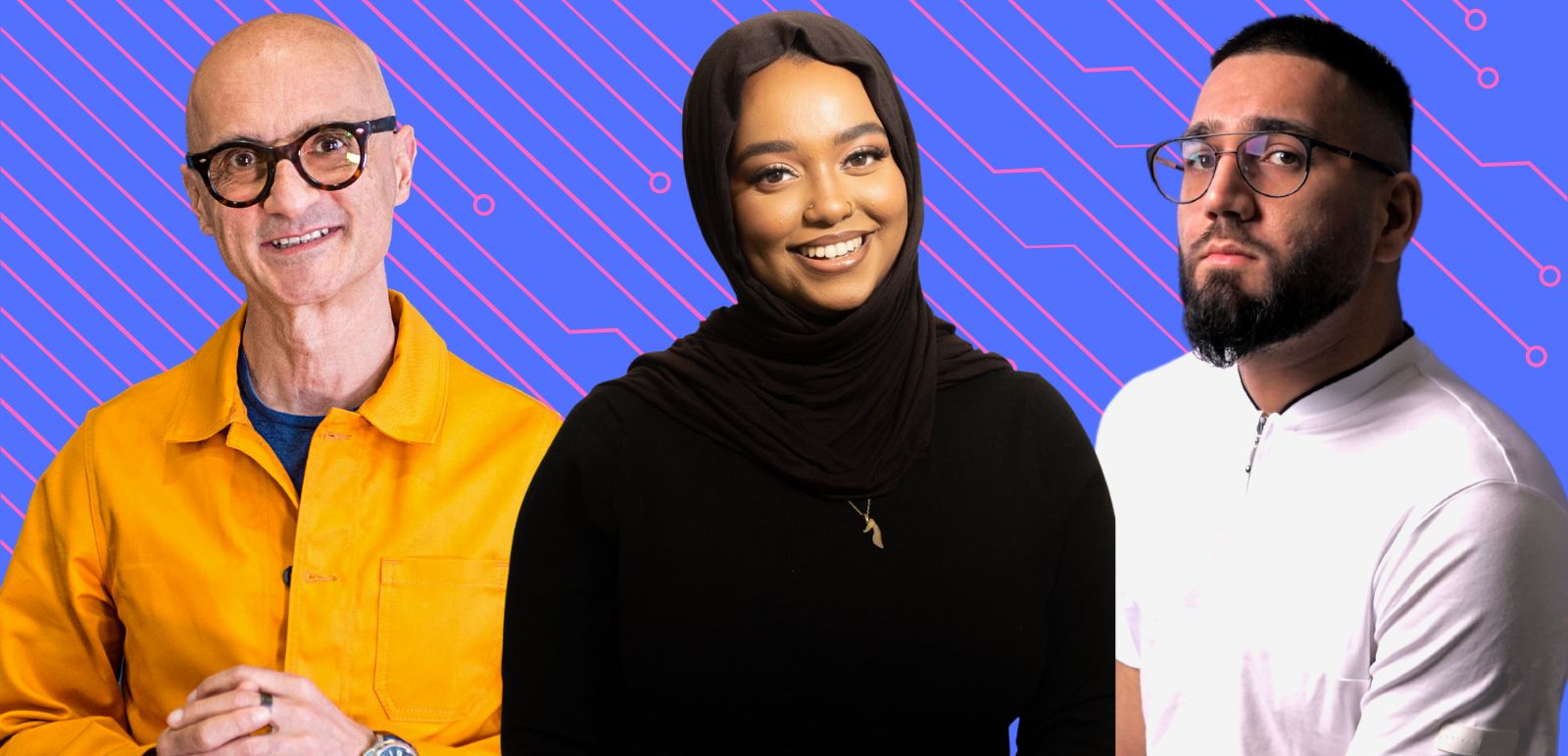 Over the past decade, huge advances in technology have given us easy access to a plethora of platforms that aim to meet any need, from commerce and education to health and wellbeing. Data from the UK's Digital Economy Council says the country's tech industry is now worth £764bn — a milestone figure that had, until recently, been reached only by the US and China. Muslims are playing increasingly prominent roles in this burgeoning sector.
Here are five Muslim tech innovators from the UK and beyond:
1. Ali Parsa: CEO of Babylon Health
Dr Ali Parsa is a British-Iranian healthcare entrepreneur and engineer who came up with the idea of a digital subscription healthcare app in 2013. Babylon Health combines cutting-edge AI technology and medical expertise to give people 24/7 access to affordable services including video consultations with doctors and health assessments. It has a global patient network across 15 countries and operates in 16 languages. The company is home to a large team of scientists, clinicians and engineers, recruited from more than 60 countries. The company's website claims that in 2021 Babylon Health helped a patient every six seconds, with about 5.2 million consultations and AI interactions.
2. Omar Choudhry: CEO of Feedsauce
In 2017, British-Pakistani designer Omar Choudhry launched a bespoke photography platform to provide custom, on-demand Instagram product photography for businesses. The company saw a boost in demand for its services from online businesses during the pandemic and its promise of "pro products in 48 hours" has attracted big industry names including Dior, Trip and Sanctuary Spa. The company's app and website allow customers to select the frame size and style of photographs they want from a library of "recipes". The Feedsauce team then has the product images shot and ready for instant download.
3. Amina Aweis: Creator of the Coding Map
Amina Aweis is the Black-British software engineer and web accessibility advocate behind the Coding Map, an online resource to inspire and help people without a degree get into tech. After learning to code in 2018 she secured a role at BT, where she put her skills into action. In 2021 she won the rising star DevelopHER award and was listed in the We Are Tech Women top 100 UK influential women in tech. Aweis's work in shaping conversations around digital inclusivity has led her to create Recipe Mate, a platform that aims to equip disabled users with the skills to cook with confidence. Thousands also subscribe to her YouTube channel, in which she helps newbies to learn about coding, what it takes to become a software engineer and the realities of life as a developer.
4. Navid Akhtar: founder of Alchemiya Media
In 2015, award-winning producer and broadcast journalist Navid Akhtar launched Alchemiya. The Netflix-style streaming service offers content from around the Muslim world, including documentaries, drama and children's shows. Akhtar has more than 25 years' experience in UK broadcasting. He has worked for the BBC on diversity issues and for Channel 4 News and Dispatches. Alchemiya has paying customers in more than 40 countries worldwide. It can be accessed via its own app and as an add-on channel on Amazon Prime.
5. Nazim Salur – Founder of Getir
Turkish entrepreneur Nazim Salur launched Getir, an on-demand delivery service for groceries and restaurant meals, in Istanbul in 2015. He devised the idea off the back of his first startup, BiTaksi, Turkey's leading ride-hailing app. Getir operates in nine countries including the UK, the Netherlands and France. The company has about 30,000 employees globally and has had 40 million app downloads since its launch. Earlier this year, Getir became Europe's first grocery delivery decacorn — a term for startups with a valuation of more than £874m. Its name comes from the Turkish word for "bring".
Topics
Selected stories
From pickles and ferments to jams and chutneys, conserving surplus produce allows us to enjoy fruits and vegetables grown in familiar earth, many thousands of miles away

The western world's largest mosque is a point of pride for the country's Muslims, but its impressive scale and ornate design do not reflect their position in the country as a whole

The challenge for Keir Starmer is to combine control and compassion in efforts to tackle dangerous boat crossings