The Israel-Gaza war cannot make us lose our humanity
As the war in the Middle East continues, everyone must support Jewish and Muslim leaders working to maintain dialogue in the UK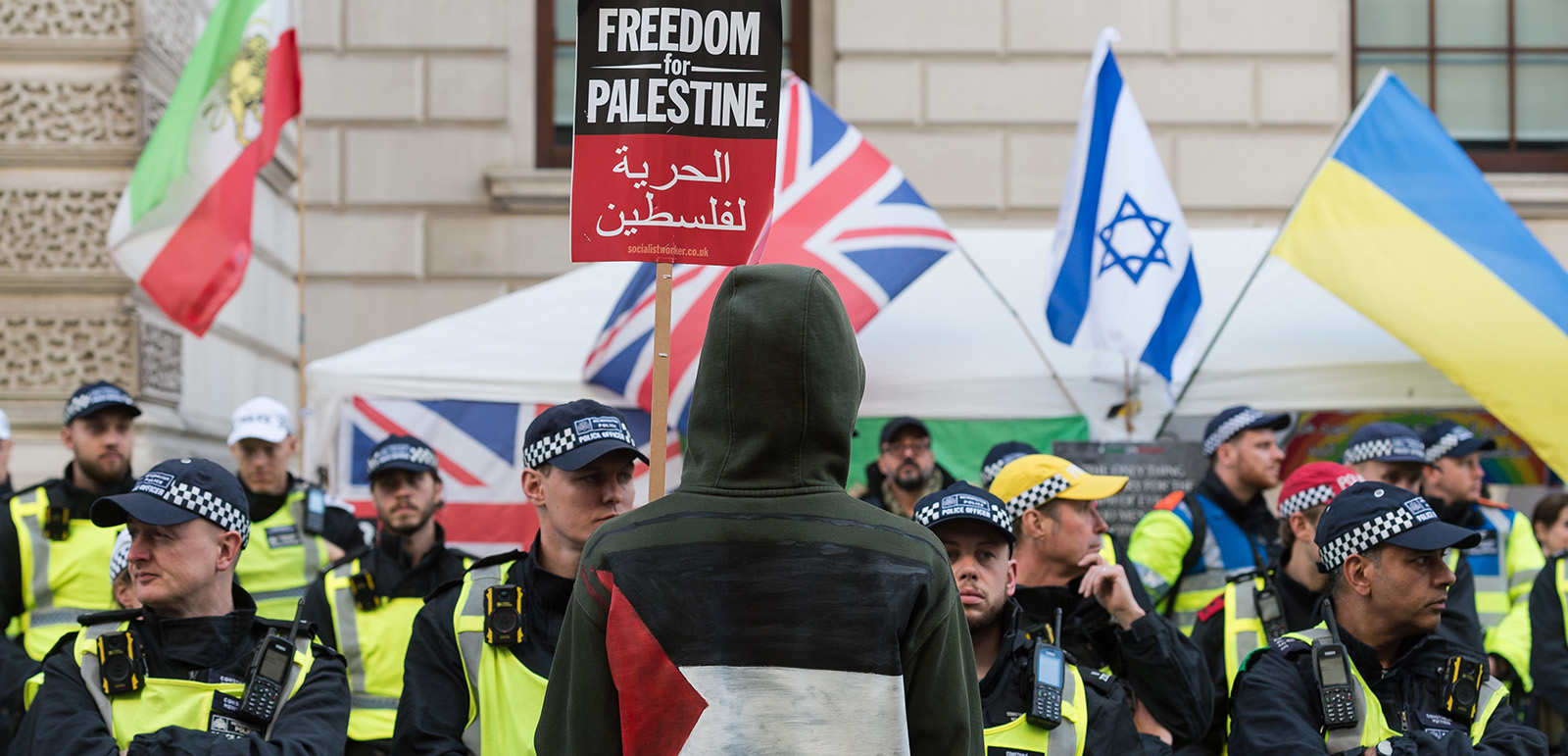 How do we protect community relations in the UK from the effects of the escalating conflict in Israel and Palestine?

That is a question that I and others working in civil society organisations have been asking in recent weeks. While we agree that harmony between Britain's Muslim and Jewish communities should be pursued and maintained, for "bridgers" — those whose job it is to bring different ethnic and religious communities together — there is some uncertainty on how to pursue this goal. It is difficult to recall many moments in my 25-year-long career that have felt as intense or raw as this one.

The UK is a multi-ethnic society, of many faiths and none. Making that work well in our schools, neighbourhoods and workplaces depends on a shared commitment to living well together. But what does that mean in times of war, when there are strong views and emotions on all sides?
It is understandable that, amid such bloodshed, people in Britain would want to express their solidarity with innocent victims and support political, diplomatic and humanitarian efforts that might de-escalate conflict, protect lives and meet pressing needs.
At the same time, though, rising social tensions have resulted in an increase in hate crime. Compared to a year ago, there is a twelvefold increase in reported antisemitic incidents and more than double the amount of reported Islamophobic abuse, according to the Metropolitan Police and organisations such as the Community Security Trust and Tell Mama.

Eliminating hatred is essential. Zero tolerance of antisemitism and Islamophobia in society is vital. We also need to be more vigilant in protecting places of worship and community spaces from individuals and groups whose prejudices can be triggered by international conflict. At the same time, it is important to find ways to protect legitimate free speech while challenging discrimination.

It is not antisemitic to criticise the Israeli government in a manner similar to that which we challenge the governments of the United States, the UK or other states. That conversation, however, must not cross over into prejudice, by, for example, holding British Jews responsible for Israeli policy.

Protests for peace and self-determination for Palestinians are also legitimate, as is contextualising the current war historically. But it is clearly extremist to glorify or condone the Hamas pogrom of Jewish civilians on 7 October.
Nor is it Islamophobic to defend Israel's right to pursue Hamas in Gaza, or to criticise protesters who deny Israel's right to exist. But it is deeply inaccurate to treat Palestinians and Muslims in Britain as inherently antisemitic.

Yet politicians have struggled to strike a balance between freedom of speech and protecting communities. Home Secretary Suella Braverman musing aloud on whether the Palestinian flag should be banned as a symbol of hate is just the latest extreme example. It should not be difficult for government officials to recognise that a clear distinction between Hamas and Palestine should involve stigmatising chants for the destruction of Israel without threatening to proscribe material associated with legitimate calls for Palestinian recognition.

Labour party leader Sir Keir Starmer has come under pressure too. A key plank of his leadership has been to show that his party has changed since Jeremy Corbyn was in charge — particularly on matters related to antisemitism.

While Starmer has been praised for his swift action in this area, which has involved removing those associated with antisemitism from the party, the past fortnight has shown that getting the party's foreign policy platform right is far more complicated than simply doing the opposite to Corbyn. Starmer stumbled badly in an LBC interview on 20 October when he appeared to endorse the right of Israel to cut off power and water in Gaza. The Labour leader has since said that this was never his party's position — but only after several of his councillors had resigned from Labour in protest.

While other shadow ministers have now reaffirmed the obligations Israel has to observe international law, Labour is a long way from having a coherent position on the current war. The party's officials have requested that MPs and councillors avoid attending protests in order to ward off association with their extreme fringes. But Labour has not been clear on the type of public advocacy it does consider legitimate.
The party's issues may well reflect the tensions that many ordinary British people face when discussing issues as emotive as the Israel-Palestine conflict: how can people "disagree well"?
I think there are three golden rules: first, it is OK to take a side, as long as you recognise the existence and humanity of those on the other. Second, an easy litmus test on whether your position is held in good faith and with mutual respect is to ask whether you would say the same thing to someone who you know has different views from you. And third, above all else, we should ensure that our relationships here in the UK — between our family members, friends and colleagues — are not defined by disagreements about conflict abroad.
An example of where these tests could have been useful was in a recent TV interview with the Liberal Democrat Layla Moran, the sole British MP of Palestinian descent. She responded with dignity and grace when host Richard Madeley asked whether her Christian family in Gaza had "advance notice" of the Hamas attack. While many on social media berated Madeley for his question, Moran has used her the interview positively — championing the idea that those with differing views of the war and whose case they are more sympathetic to can still recognise the humanity of the other.

It is a shame that other mainstream institutions, including universities and sporting teams, have not followed Moran's approach. Instead, many have chosen either to stay clear of such a complex and contested issue or to impose punitive measures, such as banning Palestinian flags and stopping public lectures and events in order not to appear to have taken sides. Understandable as that might be, considering the political climate, they have left it up to Muslim and Jewish civic and faith leaders to create and maintain peaceful dialogue, and synagogues and mosques — many of which have seen vandalism and an increase in threats — to foster good community relations.
Maintaining civility in society should not be their job alone. Indeed, in such polarising times, we must all recognise that we have a stake in society and that preserving our neighbourhoods and communities, particularly for younger generations, is everybody's business.
Topics
Selected stories
Is the Gaza truce a turning point in the Israel-Hamas war? Our panel discuss this and other topical issues. Plus, a look at the Muslim renters dealing with London's housing crisis

The filmmaker on her life, work and why telling women's stories is more important than ever

From Ramadan dates to Christmas pudding, food can encapsulate specific times of year and remind us of the circular rhythms of life