Muslim therapists call for more openness on faith-based counselling
New research indicates that faith-based treatment is more effective in improving the mental health of Christian, Muslim and Buddhist patients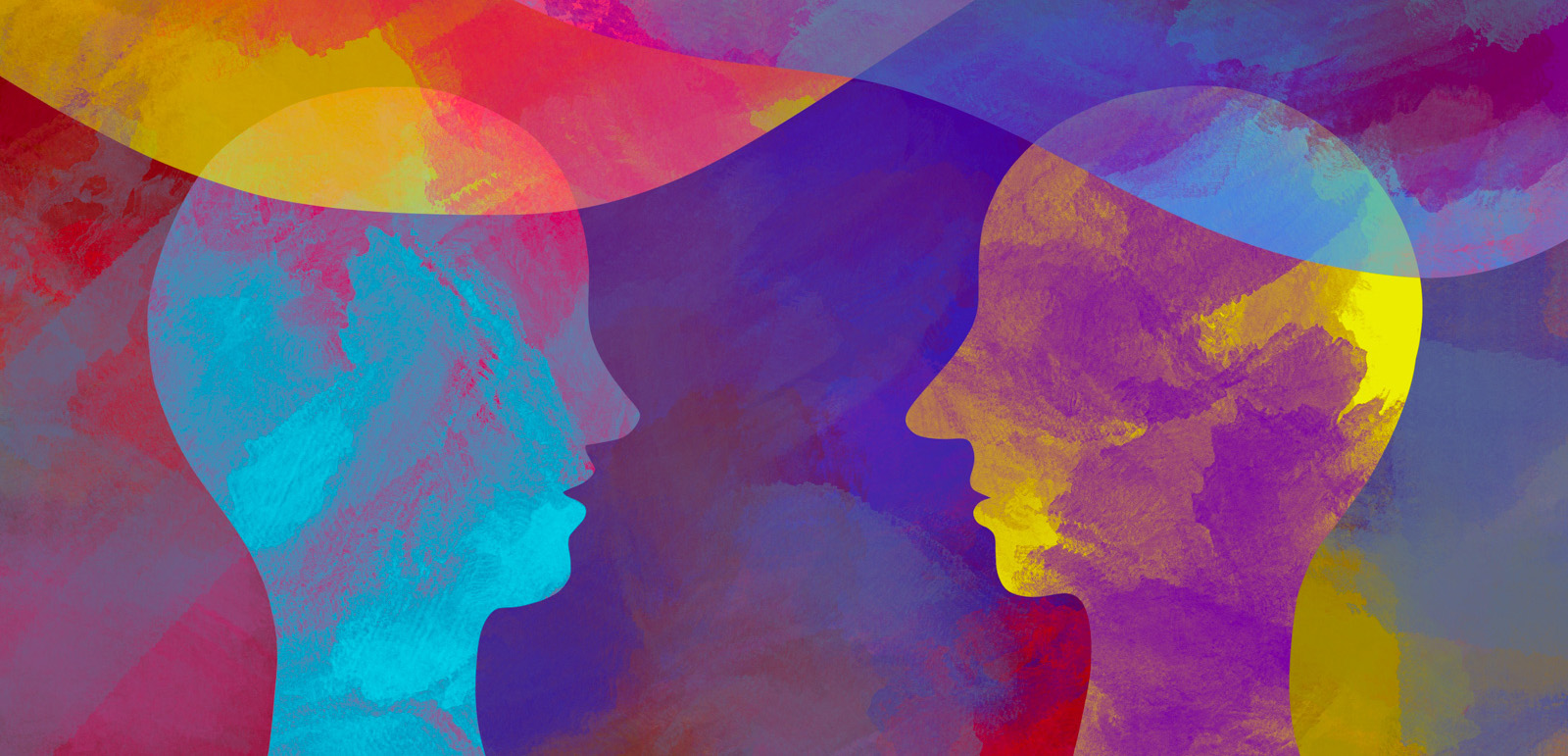 For Urfana Ayub, a Bradford-based therapist who specialises in bereavement and sexual and domestic abuse, her job is more than just a means of making a living. Trained in both traditional and Islamic counselling, Ayub has been working with Muslim and non-Muslim clients for the last 15 years. She says the foundation of her work — to help others overcome their struggles — is like prayer, or ibadah.
Ayub said the core principles of therapy include empathy and the support and acceptance of a client. "This is exactly as Allah has taught us to treat others. Islam tells us to be non-judgmental, to not put people in boxes, and value humanity above all," she said.
Many therapists who spoke with Hyphen shared similar views. Saleem Jeewa is a consultant psychiatrist in medical psychotherapy for the East London NHS Foundation Trust. He specialises in working with Black, Asian and ethnic minority, and LGBT+ patients and likens aspects of his practice to reading and interpreting the Qur'an. "A lot of psychoanalysis is about looking at what we are thinking about consciously, and what we might think about unconsciously," Jeewa said. "In the Qur'an, we look at the literal meaning and also the symbolic meaning."
There is currently no data available on how many Muslim therapists are in practice across the UK, but the Muslim Counsellor and Psychotherapist Network, established in 2013, lists 90 Muslim professionals on its online directory. For some specialists working in psychiatry, their personal faith can sometimes present challenges in the therapy room. Sartu Badasso, a counsellor from East London, said she is constantly "looking inward" at how her personal biases might be affecting her practice. This is particularly true when working with a Muslim client who requires help with an issue that is forbidden in Islam, such as same-sex relationships, addiction or infidelity.
"The hardest dilemma for me is the topic of abortion. I have struggled with this throughout my training. A woman has the right to choose as it's her body, but there is also the religious stance of preserving life," Badasso said.
Giving the example of an unmarried client becoming pregnant, Badasso said she will discuss issues including the consequences of both having an abortion or keeping the child. "Some would say I'm encouraging the client to think about abortion, but I see it as giving them space to explore themselves fully. I'd rather a person have a safe space to be who they want to be authentically."
Research has shown that faith-based therapy can have positive benefits on religious patients. In one recent study, published in the Journal of Psychotherapy Research in August, experts from the Netherlands analysed findings from 23 historical studies from across the world involving 1,499 patients and found that religious-based treatment was more effective in improving the short and long term mental health of Christian, Muslim and Buddhist clients. The study's authors concluded that an "openness and willingness" to incorporate faith in therapy helped patients from religious backgrounds feel recognised, accepted and understood.
The Journal of Psychotherapy Research study also highlighted the importance of fostering an awareness of a student's religious identity while training to become a therapist. The authors said this could "enhance openness" and improve their future therapeutic relationships.
However, some therapists who spoke with Hyphen said that during their training, they were largely encouraged to "put faith to one side".
Nadir Khan, a family psychotherapist, gave an example of the time a visiting lecturer told students that it would be unethical of a therapist to explore sexuality from the perspective of faith. Khan argued that some religious clients may want to have that conversation in a bid to better understand themselves.
"The lecturer basically implied that to do so would be bigoted, and that I would be homophobic if I was to engage in that conversation. It was really demeaning," said Khan.
Other studies have shown that Muslim patients are also keen to access faith-based counselling. A 2021 report by The Lantern Initiative, a volunteer-run programme that seeks to raise awareness of mental health issues in Muslim communities, found that eight in 10 expressed a desire for faith-informed counselling.
In 2022, Khan completed a diploma in Islamic psychology from the Cambridge Muslim College, which offers Islam-focused higher education courses. He has since used faith-based therapy to help clients through a range of struggles, including porn addiction.
"As Muslims, we believe our human makeup is that we will fall into error, but it's up to us how we respond to that. As long as we return back to Allah, the door of tawbah is always open."
He continued: "It's about creating just a little room for Allah's light to enter into their hearts and then that can be a catalyst for change."
Topics
Selected stories
Is the Gaza truce a turning point in the Israel-Hamas war? Our panel discuss this and other topical issues. Plus, a look at the Muslim renters dealing with London's housing crisis

The filmmaker on her life, work and why telling women's stories is more important than ever

From Ramadan dates to Christmas pudding, food can encapsulate specific times of year and remind us of the circular rhythms of life