Why Zelensky has appointed Ukraine's first Muslim minister
New defence minister Rustem Umerov brings Russian-occupied Crimea to the front of the war agenda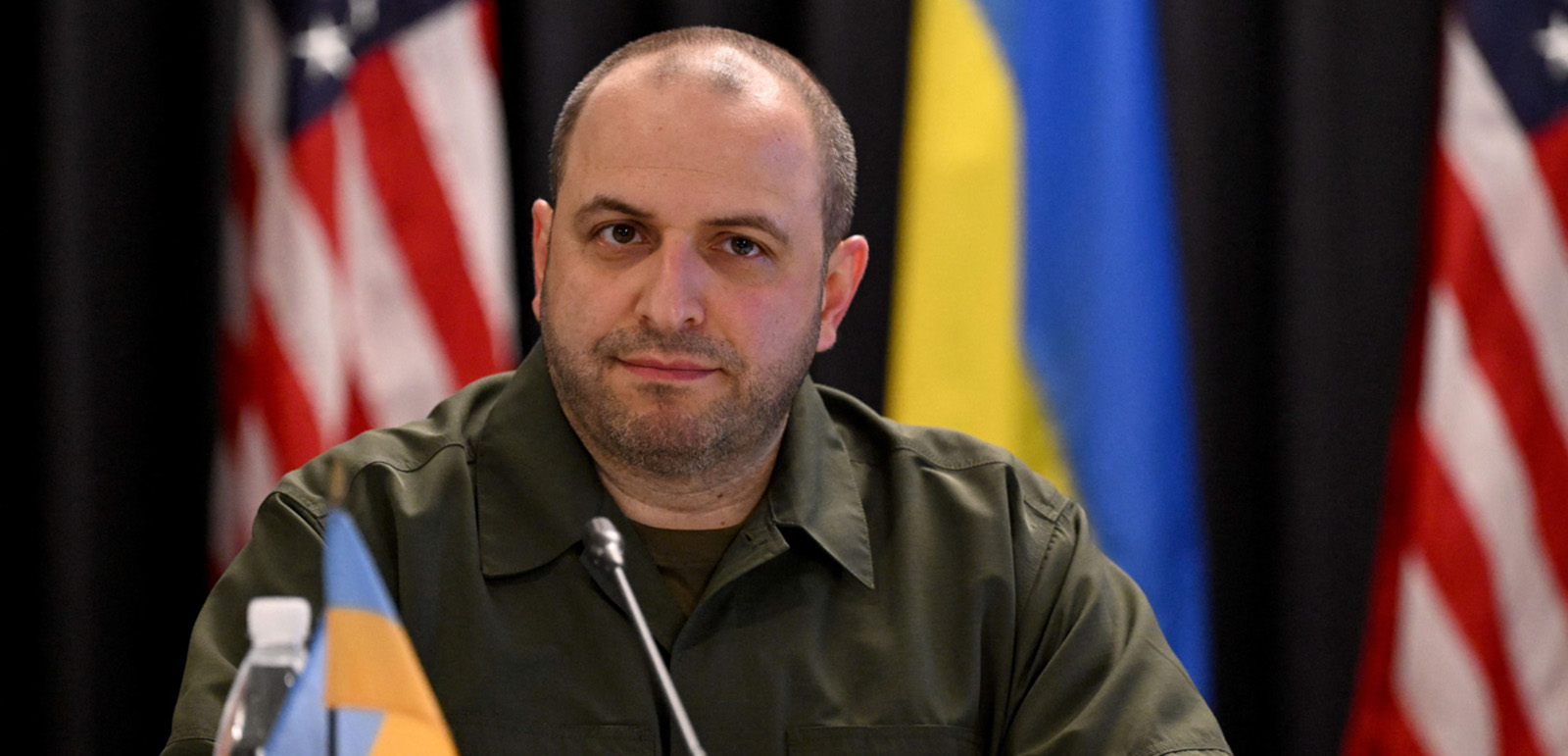 With its new minister of defence, Ukraine has appointed its first Muslim minister. Rustem Umerov takes over at a key moment in Russia's invasion, when international support for Ukraine is at risk of flagging as the war grinds towards its third year, and the status of Crimea, the Ukrainian Black Sea peninsula illegally annexed by Russia in 2014, is increasingly understood to be key to any resolution.
As defence minister, Umerov is well-fitted to be the political head of the defence sector, according to Volodymyr Fesenko, director of the Penta Centre for Political Studies. "He has business, political and administrative experience, as well as experience in negotiations," he said.
The immediate reason for the change of defence minister is a string of corruption scandals in the ministry – especially troubling in a country that relies on military aid from foreign partners.
Umerov, 41, started his career in business, setting up investment company Astem in 2013, and went on to gain an impressive managerial reputation as head of the State Property Fund. He's credited with raising record proceeds for state coffers in 2022, with transparent sales of state assets to private investors. He has said that one of his goals as defence minister is reforming and developing Ukraine's arms production sector.
Umerov's ethnic identity is also a factor in his appointment. Umerov joins two other representatives of the Muslim ethnic minority Crimean Tatars in the top ranks of President Volodymyr Zelensky's government (the others are First Deputy Foreign Minister Emine Dzheppar and Presidential Representative for Crimea Tamila Tasheva). Ukraine is seeking to reassert its claim to Crimea, first occupied by Russia in 2014, and rejects as unrealistic the suggestion that ceding control could bring about a negotiated end to the war.
"The fact that a Crimean Tatar has been appointed as the minister of defence of Ukraine means that Ukraine is not going to abandon its plans to return Crimea to Ukrainian jurisdiction," commented Fesenko.
The peninsula's indigenous population are the Turkic Muslim Crimean Tatars. Gradually dispossessed after the Russian Empire first annexed Crimea in 1783, in 1944 the entire ethnic group was deported by Soviet authorities, allegedly as a punishment for collaboration with the Nazis.
Umerov was born in exile in Uzbekistan. His family returned to Crimea along with 260,000 Crimean Tatars in the late 1980s–early 1990s when the USSR collapsed, becoming Ukrainian citizens. In 2014, Crimean Tatars – who then accounted for 13–15% of the Crimean population – opposed Russia's annexation and have been targeted by Russian repression since. Well over a hundred Crimean Tatar political prisoners are currently being held by Russia.
As a Ukrainian parliamentary deputy (elected for the opposition Holos party in 2019) Umerov has contributed to policy strengthening Crimea's ties to Ukraine and emphasising its long history outside of the Russian imperial legacy. He was a sponsor of the 2021 law on indigenous peoples, which recognises Crimean Tatars, Krymchaks and Karaites, all from Crimea, as indigenous peoples of Ukraine (the law, which clearly defines indigenous peoples as those not possessing a state elsewhere, enraged Russian President Vladimir Putin because it omits Russians). Umerov was also involved in a 2021 state strategy which proposed winning back and reintegrating Crimea by diplomatic means, and the Crimea Platform, an international forum also launched in 2021.
But Crimean Tatars themselves emphasise that Umerov cares not only about Crimea. "Yes, the de-occupation of Crimea is important to him. But so is the de-occupation of Donetsk and Luhansk regions, and our other territories," said Alim Aliev, deputy director general of the Ukrainian Institute. "Yes he is Crimean Tatar, and yes, he is also part of the Ukrainian political nation."
Umerov's connections with the Turkic and Arab world are also an advantage for Ukraine as it seeks to widen global support for its side in the war. Umerov has strong business, cultural and diplomatic links with Turkey, where there is a large Crimean Tatar diaspora (Umerov speaks fluent Turkish) and Saudi Arabia, and has played an important role in negotiations with both countries over prisoner exchanges and other issues connected to the war.
In March 2022, just after the invasion, he joined informal talks with Russian representatives in Belarus, Kyiv and Turkey to seek a possible negotiated end to the war – and was allegedly poisoned in Kyiv. He's been involved in negotiating the Black Sea Grain Initiative with Russia, brokered by Turkey, which finally collapsed earlier this year after Russia pulled out of an agreement not to attack shipments of Ukrainian grain leaving Ukrainian ports.
In 2022 Umerov was in Saudi Arabia as a negotiator to meet several foreign nationals fighting with the Ukrainian Armed Forces – including five from Britain – who were exchanged after being captured and sentenced to death by Russian proxy kangaroo courts.When Zelensky became the first Ukrainian president to attend the Arab League Summit this Spring, he was accompanied by Umerov as well as by Crimean Tatar leader Mustafa Dzhemilev.
Inside Ukraine, Umerov is known as a Muslim philanthropist, financing restoration of a historic mosque in Crimea and the Islamic cultural centre in Kyiv. His appointment is not related to his faith, but it does send a positive message about multicultural values to challenge Russian propaganda, says Fesenko.
"It shows that there is no 'Nazism' in Ukraine, as Russia says. On the contrary, it shows respect for ethnic and religious minorities in Ukraine," he said.
Topics
Selected stories
Religious leaders from Spain, Germany and Sweden speak about events in the Middle East and the consequences for their communities

Is the Gaza truce a turning point in the Israel-Hamas war? Our panel discuss this and other topical issues. Plus, a look at the Muslim renters dealing with London's housing crisis

The filmmaker on her life, work and why telling women's stories is more important than ever