The rise of the halal romance novel
A new genre of writing is slowly establishing itself and painting a broader picture of what love can look like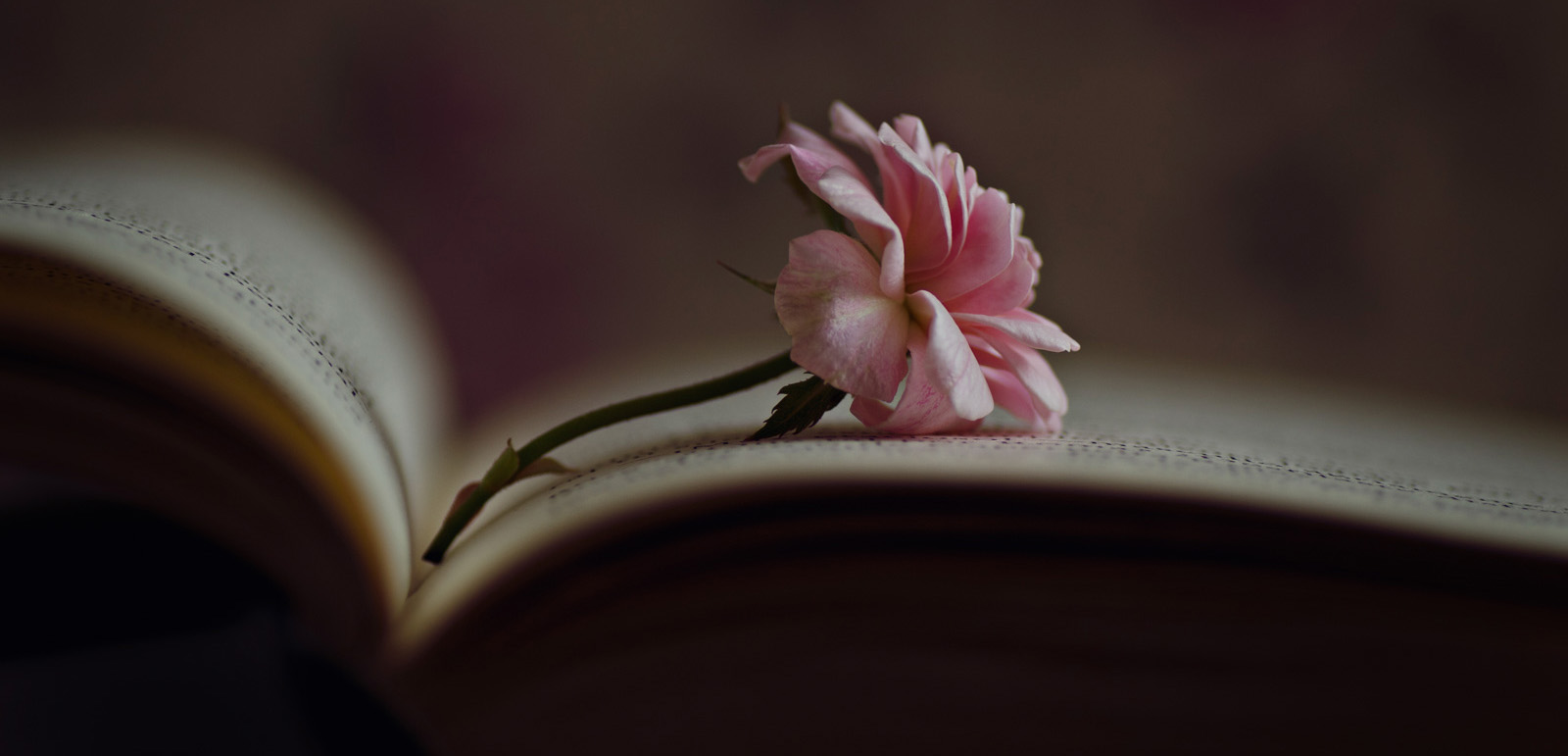 There is a moment in The Baby Swap That Bound Them, Hana Sheik's recently published novel, when a self-made billionaire named Bashir is watching Yusra, the woman he will eventually fall in love with. He sees her exiting the masjid wearing a "teal blue abaya" and slipping her feet into "pyramid studded sandals". It is not Yusra's appearance that endears her to him, though. Rather, it is the gentleness with which she treats his sons, helping them put on their shoes — a gesture that "made him all the more certain that Yusra was perfect."

While such a scene may lack the heated passion and overt sexuality many fans of romantic fiction expect from the genre, this kind of wholesome restraint forms the beating heart of a nascent genre of halal romance novels. Sheikh, a writer I work with as a fiction editor at the publisher Mills & Boon, is just one of a growing number of writers who are keeping Muslim readers coming back for more and gradually attracting the attention of mainstream imprints.
Romantic fiction has long been one of the publishing industry's most lucrative categories, generating billions of pounds every year. Bestselling titles, including Alice Oseman's Heartstopper series and Casey McQuiston's Red White and Royal Blue, have also been turned into streaming dramas by big players such as Netflix and Amazon.
As a long-time reader of romance novels with a six-year career in publishing, I have seen the sector grow and embrace increasing ethnic and sexual diversity. Until recently, however, one demographic had been noticeably absent in the books picked up by mainstream publishers: Muslims, who make up close to 2 billion people globally, and remain the second largest religious group in the world.
In part, it may have been down to the fact that characters of any faith are rarely represented within this seam of writing, let alone shown as individuals worthy of expressing or receiving romantic desire. Within an industry as predominantly white as publishing, attempting to change that is particularly challenging when it involves Muslim identities.
Well-meaning efforts to not reduce characters to one-dimensional religiosity often mean that fictional Muslims are presented as secular and non-practising, or otherwise in conflict with their faith. Take, for example, the 2020 novel Yes, No, Maybe So by Becky Albertalli and Aisha Saeed, in which the main Muslim character's feelings for a non-Muslim boy forces her to make a choice between faith and love. Unsurprisingly, she opts to be with him.

In addition to wrangling copy and meeting deadlines, my job includes anticipating what the next big thing in romantic fiction might be. In recent years, we have seen novels set against unconventional backdrops and with unexpected premises, from ice hockey rinks to accidental royal pregnancies. Lately, that has led me to ponder the future of the halal romance for Muslim readers and beyond.

While some publishers are starting to produce stories featuring characters who reflect the lives and experiences of Muslim readers — many of whom observe Islamic conventions such as the prohibition of pre-marital relationships and casual romances — for me, the most heartening illustration of the genre's potential comes from an unlikely source. In recent years, the appetite for non-western cultural content has grown exponentially. In particular, TV shows and music from South Korea have attracted huge audiences, including a large number of Muslims.
South Korean dramas such as Business Proposal and Crash Landing on You follow young couples as they slowly fall in love. Unlike their European or American counterparts, where protagonists typically begin physical relationships before committing to each other, Korean social conventions mean that affection is conveyed and experienced far more subtly.
For Hani Abdihakim, an editor and avid romance reader, the conservative approaches that Korean dramas take to romance "emphasise values like respect, genuine connection, and emotional depth".
Despite their clear differences to most European and American offerings, the stories and characters that populate such shows still resonate with viewers from a wide range of backgrounds. If they can cut through to millions of people around the world, many of whom have vastly different experiences to those being portrayed on screen, then why can't Muslim romantic fiction?
For fans of the genre, such as Leicester-based Khadija Hassan, 27, halal romance novels differ from standard romantic fiction because "the couples involved embrace the teachings of Islam, and in doing so, perform courtship in a manner that aligns with these principles".
In Noreen Mughees's forthcoming novel The Mis-Arrangement of Sana Saeed, for example, that means Sana, the central character, meets potential suitors with her parents. Meanwhile, Noor Sasha's self-published novel When Life Gives You Lemons begins with an arranged marriage between its protagonists and follows the subsequent blossoming of their love.

Of course, different Muslims will interpret Islamically appropriate courtship in different ways. While Sheik's The Baby Swap That Bound Them requires Yusra and Bashir to never be completely alone until their nikkah, Tasneem Abdur-Rashid's Finding Mr Perfectly Fine features a non-hijabi heroine, who sets herself a one-year deadline to find the perfect Muslim husband, before allowing her mother to find a match for her.
Author Aamna Qureshi, whose Muslim retelling of Jane Austen's Emma will be published in 2024, describes halal romance as being marked by "limited physical touch, such as a hand-brush or quick hug". Though physical contact between her characters is limited, there is plenty of romantic interaction, including yearning moments of eye contact and the sharing of tender non-physical chemistry.
Despite the positive developments, halal romance still has a long way to go before it is fully embraced by mainstream publishing houses. That moment can't come soon enough for Qureshi, who believes that the limits and barriers that have long existed in the wider genre of romantic fiction risk losing both readers and writers with unique experiences of love, romance and heartbreak.
"Publishers may be thinking that because spicy books have been doing so well lately, halal romances would not," she says. "I think that's a really short-sighted and incorrect view."
For now, though, the outlook is definitely improving. In June, Sheikh's The Baby Swap That Bound Them was favourably reviewed in the New York Times and Zoulfa Katouh's As Long As the Lemon Trees Grow was shortlisted in the British Book Awards 2023's Discovery category, which focuses on work by under-represented writers. Looking forward, 2024 is set to see a number of new works, including Maya's Laws of Love by Alina Khawaja in March and Laila Rafi's First Comes Marriage in April.

Much like a halal romance, those shifts might seem subtle, but they have the potential to change how we think about romantic fiction, and perhaps more importantly, what we consider to be authentic portrayals of love.
Topics
Selected stories
Is the Gaza truce a turning point in the Israel-Hamas war? Our panel discuss this and other topical issues. Plus, a look at the Muslim renters dealing with London's housing crisis

The filmmaker on her life, work and why telling women's stories is more important than ever

From Ramadan dates to Christmas pudding, food can encapsulate specific times of year and remind us of the circular rhythms of life