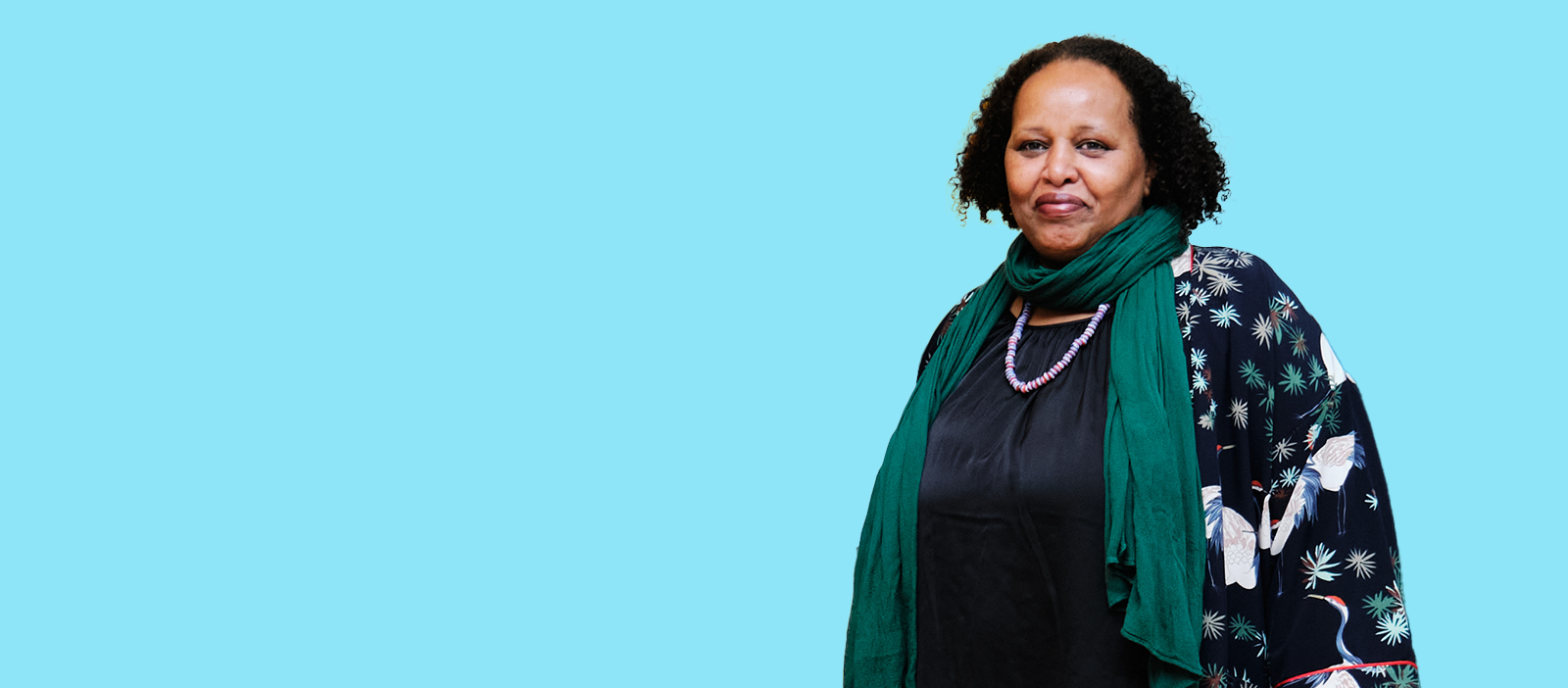 Kinsi Abdulleh Q&A: 'I believe that Black history is British history'
Kinsi Abdulleh wants her work to build bridges between communities across Europe. Photograph courtesy of Kinsi Abdulleh
The founder of Numbi Arts and the Somali Museum on preserving heritage and telling stories for a new generation
Kinsi Abdulleh is an artist, curator and co-director of Numbi Arts, a Somali-led arts and heritage organisation. She is also the founder of the Somali Museum, a virtual and physical space to tell the stories of Somali communities in the UK and beyond.
Showcasing a selection of film, photography and music, the organisation's first exhibition, Somali Museum: Any-Space-Whatever, is on display at the Whitechapel Gallery in east London until 1 October. Here, Abdulleh talks about launching an arts initiative during the pandemic and how she wants her work to build bridges between communities across Europe.
This interview has been edited for length and clarity.
Tell us about Numbi Arts and the Somali Museum…
At Numbi Arts, we're interested in the contemporary art, heritage and culture of Somali diasporas. Our programme is globally inclusive, but we're also hyper-local and rooted in Tower Hamlets, east London, where we've always been based.
Our latest project is the Somali Museum. Because of regeneration and gentrification, a lot of communities are being pushed or priced out from their neighbourhoods. We're trying to create another space for them. That's our way of resistance. Somalis have a long history, especially in the East End of London, and form one of the oldest Black communities in this country. A lot of that history has been erased, so we wanted to see how we could create a legacy.
What does having a space like the Somali Museum mean for you and your community?
It's about representation and having somewhere our children can go to learn about themselves, their culture, language and heritage. I believe that Black history is British history and it's part of the narrative of the whole world. It's our responsibility to make sure that we create our own narrative.
You decided to crowdfund the Somali Museum during the first Covid-19 lockdown. What was it like to launch a project then?
Small organisations like us rely on the support of other institutions, so when everything shut down, we realised we had no space, no money and no work. Crowdfunding was the only option and it was the best thing we've ever done. We had some people tell us that lockdown was not the right time to be thinking about art, but we felt that it was the most important time to think about our heritage because we were losing our elders. Because a lot of people were on furlough, we had professional charity workers helping us. Without them, we never would have been able to do it. People really rallied around.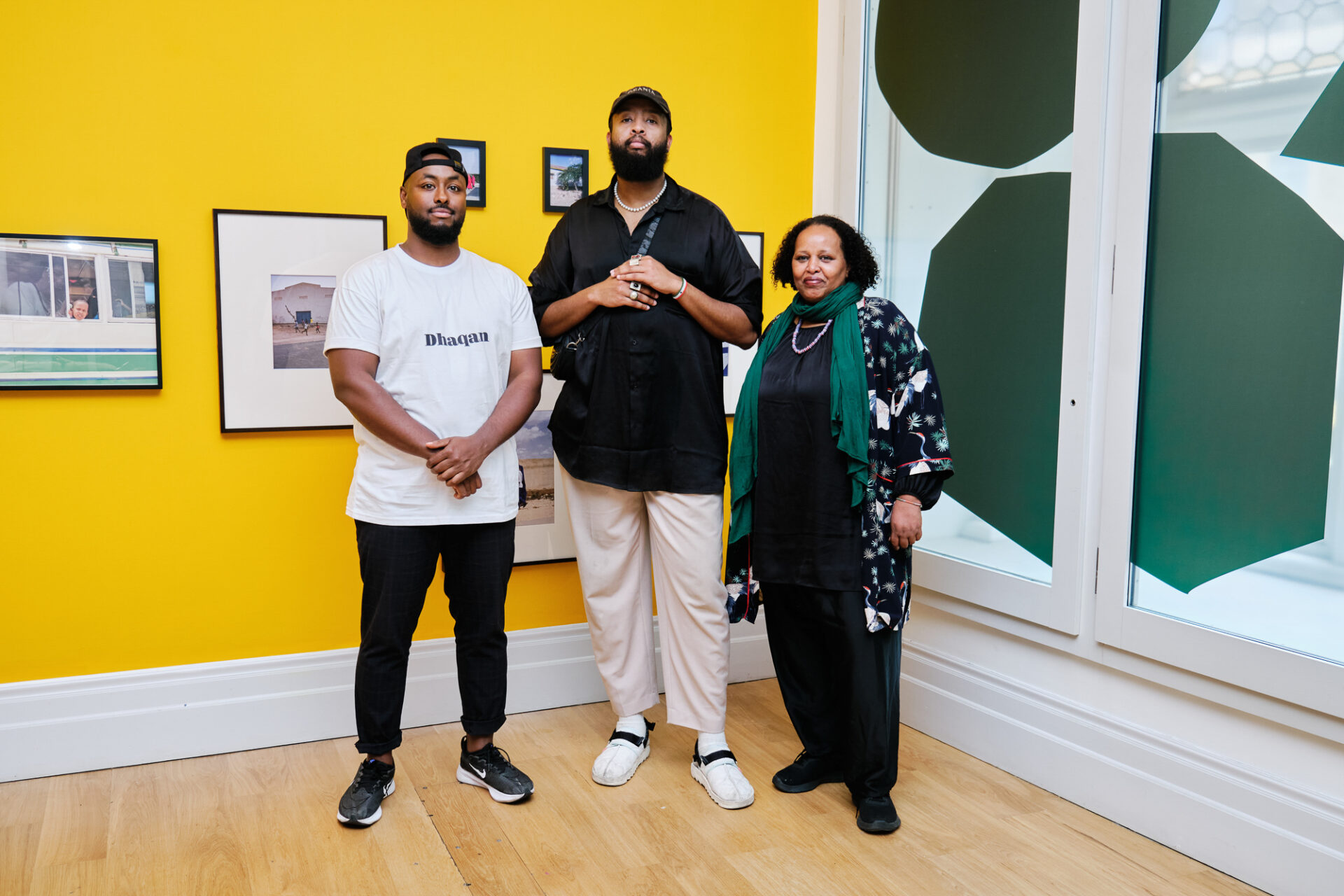 Your projects tend to showcase a lot of young artists. How do you hope to support young people who want to get into the art world?
Our work is intergenerational. We don't believe that young people exist in isolation. We run a Saturday art club for children and have different artists from varied backgrounds come to show their work. We also have a young producers' programme. We're interested in young people learning about living artists as well as those who have passed and it's important that they see creators who look like them. Even if they don't want to pursue a career in heritage or the arts, at least they have an understanding of how the industry works and a safe space to try things out.
What are some of the broader aims of Numbi Arts and the Somali Museum?
We're interested in stories that cross borders and that connect us with other cultures. There are so many other communities that have similar narratives of migration and we hope the Somali Museum can be a space where our connected histories can be celebrated and shared.
You're based in east London, but do you have plans to connect with long-established Somali communities in other parts of the country, such as Birmingham, Manchester or Liverpool?
Absolutely. We've already started doing a project in Wales and we're developing a project in Manchester. We also have plans to do something in Edinburgh. Some of the artists who are part of Numbi are based in those places. We've also just come back from Berlin, where we were invited by one of our collaborators to do a talk about the exhibition. The Somali Museum is not just for those of us here in the UK — it's for the whole of Europe.
Topics
Selected stories
Is the Gaza truce a turning point in the Israel-Hamas war? Our panel discuss this and other topical issues. Plus, a look at the Muslim renters dealing with London's housing crisis

The filmmaker on her life, work and why telling women's stories is more important than ever

From Ramadan dates to Christmas pudding, food can encapsulate specific times of year and remind us of the circular rhythms of life