Nabihah Iqbal: 'Everything I do comes through a poetic lens'
The experimental pop musician talks about the painful history behind her latest album and the power of embracing the positive things in life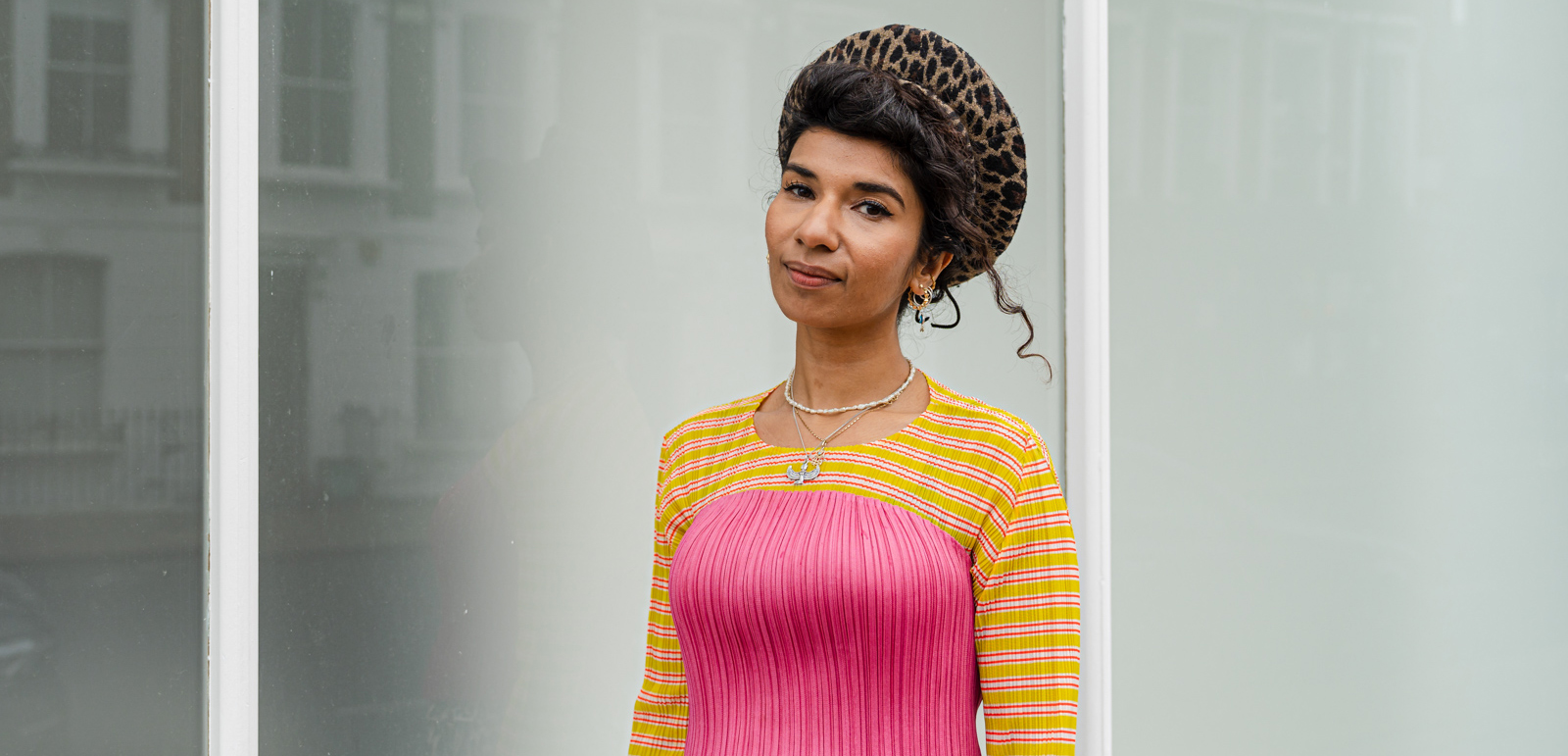 "There used to be a giant squat on the next street down," says singer-songwriter, musician and NTS radio presenter Nabihah Iqbal. "There were always parties going on at strange times. You'd never see that happening today."
We are walking through Chalcot Square, a lush, green garden surrounded by multicoloured Italianate terrace houses, caught in a typically British summer downpour. Along the way, Iqbal explains how growing up near these refined yet vibrant north London streets has shaped her work and why she can't imagine living anywhere else.
"You go to newer cities, like Dubai or Los Angeles, and they are laid out in such a way that different worlds never really meet or collide," the 35-year-old says, as we trudge through Primrose Hill in the direction of a nearby cafe. "The patchwork way London has become a city over thousands of years means you get people from all walks of life, living side-by-side. This juxtaposition is what makes it so beautiful."
From the lulling vocals and fuzzy, shoegaze-inspired melodies of her 2017 debut album Weighing of the Heart, Iqbal has demonstrated an uncanny ability to unlock the challenges and hidden beauty of everyday urban experience. "Escape on Friday/Get caught on Monday", for example, go the relatable, 9-to-5-channelling lyrics that light up Zone 1 to 6000.
Now with Dreamer, her latest full-length recording, there's a sense that she is operating at the peak of her experimental powers. Subtly merging instrumentation from her South Asian roots with guitar work that recalls golden-era New Order, the record is suffused with an energising warmth.
"On Dreamer, it's the first time I've incorporated traditional Pakistani instruments," Iqbal says. "You know, the whole album starts and ends with the harmonium. And on the track Lilac Twilight, I play sitar on top of guitars. I always said I'd never mix those two musical worlds. But for some reason the whole musical journey I've been on for this album — well, those elements finally intertwined."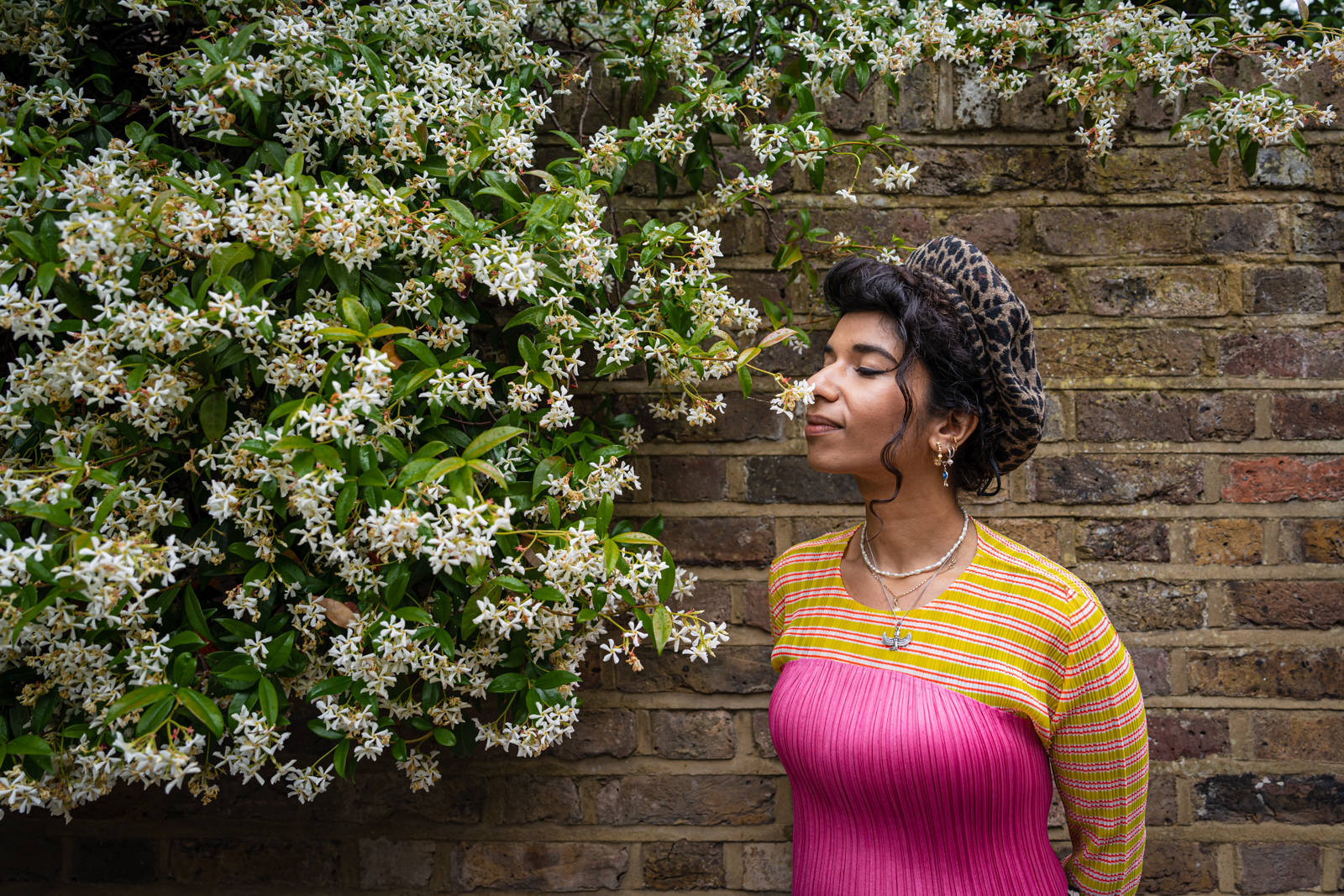 If Dreamer sounds like Iqbal working her way through a storm and slowly emerging into clear skies at the end, that can at least in part be attributed to the painful events that took place during the album's creation. In 2021, the artist lost her friend, mentor and pop innovator SOPHIE in a tragic accident. Her grandfather was also seriously ill, which led to an emotional visit back to Karachi.
"Things were so hard for me making this album," she says. "A lot of bad things happened. I got robbed. I lost people. There were times where I thought I wouldn't make music ever again, let alone finish a record. I felt so low and depressed. The fact I finished it was galvanising and I think that feeling comes through in the music."
The songs on Dreamer have an intimate quality, as if you are reading someone else's diary entries as they slowly rebuild their confidence, piece by piece. The highlight is the title track, with its gently aphoristic lyrics underpinned by honeyed riffs reminiscent of The Bends-era Radiohead. That the album has a feeling of Romantic poetry is no coincidence, either. On Closer Lover, Iqbal directly references John Keats, who died aged just 25, with the words: "I'll keep you in my world of blisses."
"That phrase, which I find really transportative, was actually inside one of the letters that Keats and his lover wrote to one another when he was dying," says Iqbal. "They were young and unjaded, which is the absolute strongest and deepest kind of love you can get. Everything I do comes through a poetic lens."
As the daughter of immigrant parents from Pakistan, she has not found it easy to forge a career in the music industry. And, while coming from an affluent area like Primrose Hill has many benefits, it can also present its own set of obstacles.
Breaking out of boxes is something Iqbal excels at. A multi-instrumentalist who grew up playing guitar, flute and piano, she began releasing music in 2014, under the name Throwing Shade, with the EP, 19 Jewels. Those early tracks, including the woozy ambience of Real Bad, function as odes to the character-forming power of heady nights at London raves and the convergence of nature — samples of birds, breathing and wind — with future-facing electronica.
The 2016 follow-up EP, House of Silk, was even better. On the dreamy Underneath My Eyelids Iqbal blended glockenspiels with ominous whistles to create a sound unsure whether it wanted to conjure fog or never-ending rainbows. It turns out that balancing act neatly paralleled the contradictions of Iqbal's life. She was caught between pressure to pursue a career in law and the drive to make boundary-pushing, experimental music, and unsure of which to commit to.
"I did the bar to become a barrister working in human rights law, so when I said I wanted to do music my parents were like, 'Nooooooo!' They want you to do something that's secure, so doing a creative thing just isn't the norm. I do feel every artist should study basic law, though, as the contracts in the music industry are exploitative and some of the worst I have ever seen."
A lot of Iqbal's output from that period was created with SOPHIE, both artists establishing reputations as pioneers of the "hyper pop" sound that has gone on to dominate the mainstream in recent years. Iqbal explains that the most important thing she learnt during that creative partnership was a curiosity about the world around her, sharing a story of touring in Australia and sitting on a creaky, rusty swing. Later on, SOPHIE effortlessly recreated that noise to use in her music.
"The sucking through a straw, popping kind of noise on our collaboration Lemonade — all those were sounds she created through going outside, getting inspired, and then synthesising it back to life," she says. "They will be talking about her music for ever."
These lessons are reflected on Dreamer, particularly on Gentle Heart's evocative imagery of pink skies with "sunlight pouring gold down the west". The psychedelic blend of serenity and chaos is a clear illustration of Iqbal's commitment to honour her friend's legacy. She has also recently experienced something of a personal breakthrough with her father travelling to see her play live for the first time in New York City.
"My family have now all seen me play live. They see how the crowds are responding and are definitely coming around to the idea. It's a great feeling," Iqbal says.
Having seen fans passionately sing back lyrics on a sold-out US tour and also the changing opinions of her more traditionally minded parents, she now sees Dreamer as the start of something special.
"This record is about learning the importance of latching on to the things that feel good," she says, re-adjusting her leopard-print beret and taking a final sip of green tea. "Life is too short not to. I think that's a message a lot of people can relate to right now."
Dreamer by Nabihah Iqbal is out now on Ninja Tune.
Topics
Selected stories
A new genre of writing is slowly establishing itself and painting a broader picture of what love can look like

The fashion influencer on faith, modesty and claiming a space for Black Muslim women

This week our panel assess what the Liberal Democrats offer Muslims and discuss the ongoing debate about definitions of Islamophobia. Plus, travel blogger Yara Abdelsamie on travelling solo and the best European destinations for Muslim women