A marginalised Muslim minority in Greece stands up against the government
The region of Thrace has long been neglected and distanced from the rest of the country. Now it finds itself at the heart of national politics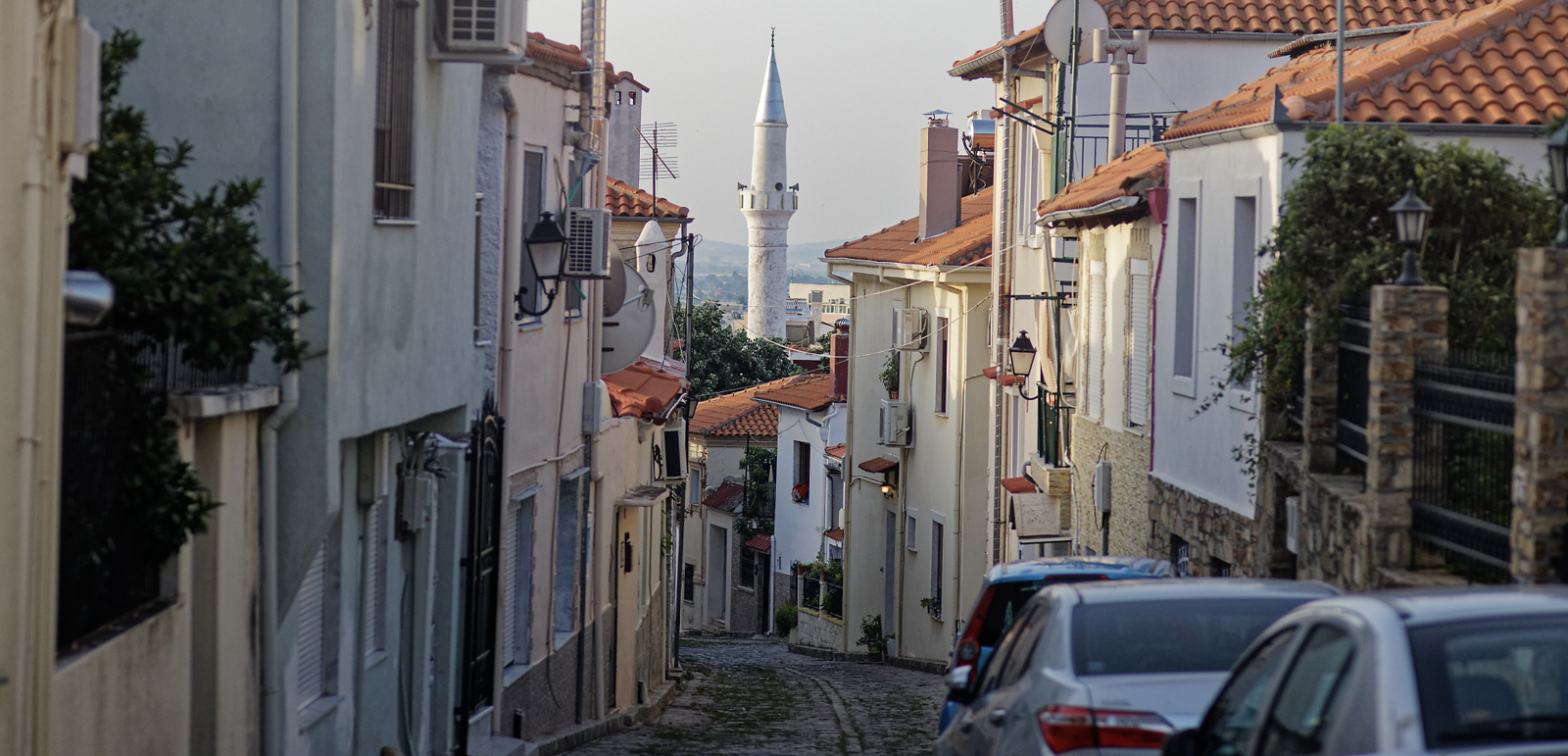 Stacks of unused chairs line the walls of Ahmet Ahmet's cafe in Virsini, the last Greek village before the Bulgarian border. His clientele has thinned over the years as locals have left for nearby cities, or stronger European economies altogether. Only the very old and the very young have been left behind. These are Ahmet's customers.
"I'll close the place down soon," said the skullcapped 70-year-old, who has never ventured far outside the mountainous northern region of Thrace. "People leave for Germany at 18 years old. No one stays behind. There are no wages to earn here."
Thrace is the historic home to Greece's Muslim minority. In 1951, the last Greek census to include faith counted 105,092 Muslims from Turkic, Roma and Pomak backgrounds living there and just 336,954 Christians, while current estimates put the total population at around 140,000. The still sizable Muslim majority here suffers from chronic underinvestment. A cross-party parliamentary committee, reporting between 2008 and 2017, found a 27% reduction in GDP in the region, a 62% slump in investment and a 95% drop in property sales. With 40% youth unemployment, it has the second highest unemployment.rates in the EU.
Nestled deep in the remote Thracian province of Rodopi, Virsini is a Pomak village – Balkan Muslims who converted with the Ottoman conquest. Its population has halved since 1951, to just 307 people. The local school has 20 pupils, five of whom will have moved away with their families before the new school year begins. This dwindling Muslim community is as culturally and geographically remote from the capital, Athens, as it is possible to be.
In May, however, Rodopi found itself at the very heart of Greek politics and the focus of intense national media scrutiny as the only province to vote against the rightwing New Democracy (ND) party in the general elections. In the first round of voting, nine out of ten villagers voted for centre-left parties, the main opposition party Syriza and the Panhellenic Socialist Party (Pasok).
Ahmet's café then became the unlikely epicentre of a major political controversy, when Dora Bakoyannis, older sister of Prime Minister Kyriakos Mitsotakis, paid Virsini a visit ahead of the second round vote on 25 June. Α video of the meeting shows Bakoyannis, a former foreign minister, scolding villagers for voting against her brother's party. The prime minister was hoping for an absolute mandate to push through major reforms and only Rodopi stood in his way. 
"Ι confess that I was very disappointed, nor did I understand it," she can be heard telling a small group sitting in Ahmet's yard. Most, aside from three girls wearing headscarves, appear to be members of her own entourage. With a meaningful pursing of the lips, she adds: "Because if you don't support us, things will become very, very difficult. This is the message I've come to give you."
The footage spread like wildfire on Greek social media. Left-leaning voters announced their shock at Bakoyanni addressing Greek citizens as if they were subjects, while rightwingers professed satisfaction at the firm ultimatum delivered to an ethnic and religious community whose loyalty government ministers have repeatedly called into question. Minister of State Akis Skertsos warned in June that Greek Muslims "must support ministers who support Greek national policy if they want to have the self-evident rights of Greek citizens".
"For 30 years I've been going up and down the mountains of Rodopi," Bakoyanni told Ant1 TV's Studio with View show, back in Athens and attempting to quell the furore. Stressing her long relationship with the region's Muslim population, which she claims to have built on the back of a social equality policy launched by her father Konstantinos Mitsotakis, prime minister between 1990 and 1993, she said "she loved [the people of Rodopi] very much and what I went to tell them is that this relationship of trust with New Democracy must be proven at the polls too".
Prime Minister Mitsotakis then waded into the debate, accusing Syriza leader Alexis Tsipras of fielding pro-Turkish candidates in Rodopi. Mitsotakis claims that the National Intelligence Agency warned Tsipras that his Muslim candidates in Rodopi should not be allowed to run for parliament, because they were backed by the Turkish consulate. With historic tensions between Turkey and Greece simmering on the brink of conflict, that threat could not be more serious to Greek voters. The debate dominated the public agenda for weeks until the sinking of a ship carrying more than 700 migrants off the Greek coast delivered a tragedy large enough to divert the news agenda.
"Never has a Greek prime minister touched this issue in such a clumsy way," said Sami Karabiyikoglu, a journalist and host of a radio show called We the Others, going on to suggest that rather than political ineptness, Mitsotakis's and his sister's attempt to intimidate Muslim voters may have been a deliberate signal to rightwing voters considering far-right alternatives.
Omer Cengiz, the editor of Turkish language Millet newspaper, which runs out of Rodopi's second-largest city, Xanthi, believes the ruling party was affronted that a minority had registered their dissent at the ballot box: "The Greek state is upset by the idea that a minority who once didn't dare to look up to the sky is now claiming its rights."
Bakoyannis's promise that things would become more difficult in Thrace should people again vote against the government was heard as a dog whistle by Thrace's Muslims, who recall a long history of discrimination at the hands of the state. In 1936, just 15 years after it officially became part of Greece under the terms of the Lausanne Treaty, the Muslim-majority region was separated from the rest of the country inside a closed military zone — a move justified by authorities because of its proximity to then-communist Bulgaria. The population was forbidden from moving more than 30km from their village without a permit, buying land, repairing their homes or driving cars and tractors.
"One friend was literally born at the checkpoint because his mother didn't have time to get to the hospital," said Mustafa Çolak, publisher of Radikal, a Turkish-Greek language newspaper run out of the northern city of Komotini. "In every village there was an informer and often the teacher collaborated with the Foreign Ministry or the intelligence service."
These restrictions were lifted from Rodopi by a socialist administration only in 1996. The population emerged from their mountain villages still wearing traditional clothes, practising subsistence farming and speaking hardly any Greek.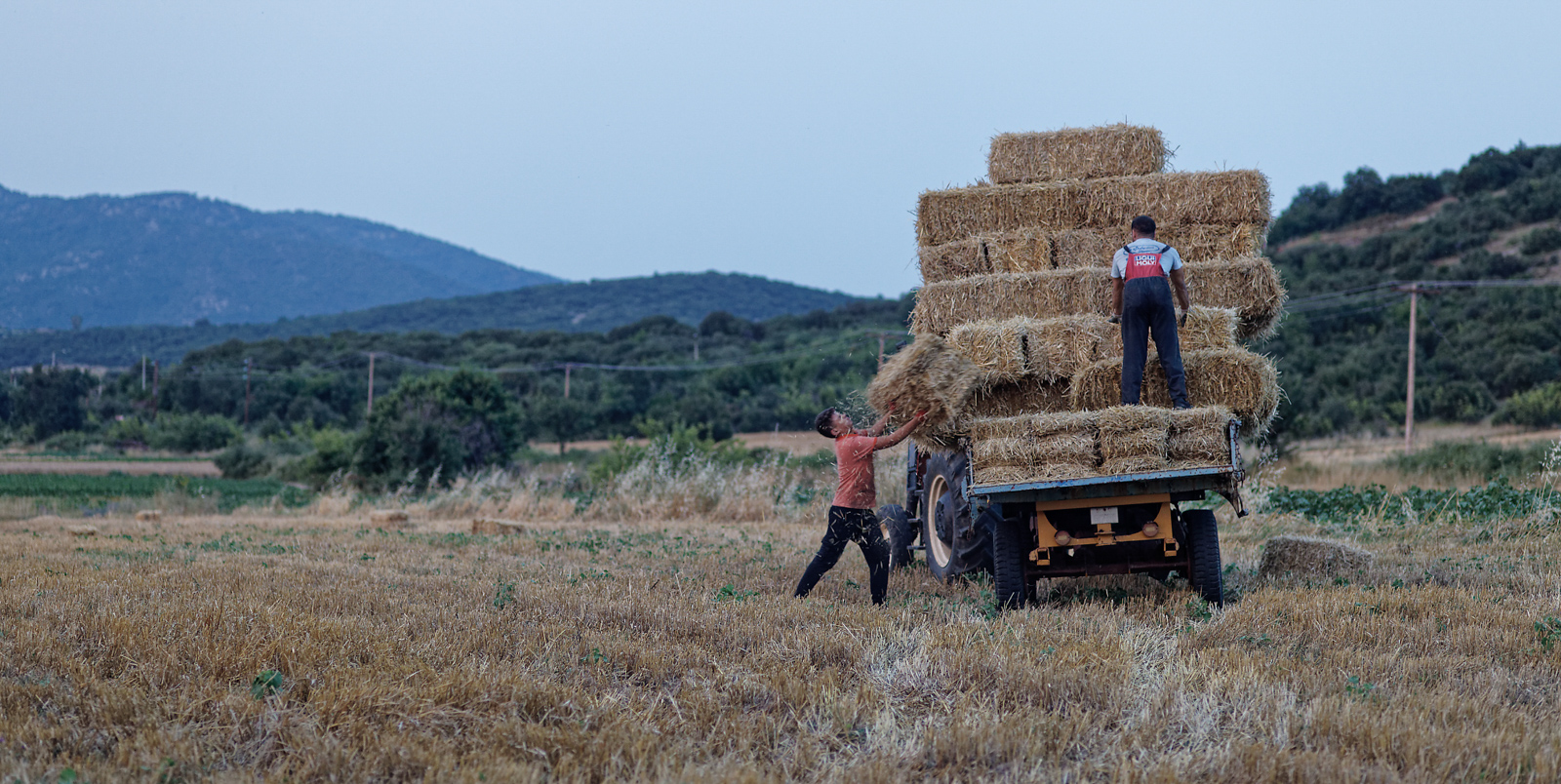 "My first feeling when I saw those villages was a deep shame at this exclusion and violation of fundamental rights," said Miranda Terzopoulou, a Greek anthropologist who was one of the first people to visit when the region reopened.
Today, the ramshackle road leading from the regional capital Komotini into the mountains towards Virsini and the Bulgarian border passes a military base and a road sign bearing the crossed-out insignia of the Greek neo-nazi group Golden Dawn.
In Organi, the first Thracian village Bakoyanni visited on her election tour of the Muslim north, a man from Virsini chats with a local. He complains that chronic underinvestment keeps people from staying in his village.
"Some people understand from Bakoyanni's message that the harassment will come back," he said. "There's always been discrimination and there always will be: the police stop you, give you fines. The next four years will show that."
When Konstantinos Mitsotakis was minister of coordination in 1966, he approved a policy aimed at "neutralising the increase in the Muslim population" which resulted in the revocation of some 55,000 Muslim citizenships. Muslim Greeks would often learn that their citizenship had been cancelled only when they tried to engage with government bureaucracy or re-enter Greece from abroad. The many empty and emptying villages scattered around Rodopi province, including Organi and Virsini, suggest that those policies of marginalisation have proven effective. The Greek Muslims who caused the Mitsotakis family so much concern at the polls are leaving in droves.
"Homes are still closing as people move down to the cities or abroad to Europe and they won't reopen. In 10 years, this village will be empty," said one Virsini resident who attended the meeting with Bakoyannis but asked not to be named for fear of possible reprisals.
"People have gone through tough years up here and because you're a member of a minority, you know what such a promise means. When you're a second-degree human from a different religion, you always stick out — there's always a separation."
In electoral terms at least, the region remains defiant. The thinning electorate voted as strongly for left-leaning opposition parties in the second round of voting on 25 June as it did in the first. New Democracy won an absolute parliamentary majority, but Rodopi remained Syriza pink on electoral results maps.
The door to Ahmet's café is often locked these days. When he comes down to open it, he chuckles at the memory of Bakoyanni's visit, which has already established itself in the region's collective memory as a moment of solidarity.
"The results of the second round speak for themselves," he said. "But if you want to keep people in the village, you have to create jobs. When they let you go hungry, you won't stick around. You'll leave to search for a way to save your family."
Topics
Selected stories
A new genre of writing is slowly establishing itself and painting a broader picture of what love can look like

The fashion influencer on faith, modesty and claiming a space for Black Muslim women

This week our panel assess what the Liberal Democrats offer Muslims and discuss the ongoing debate about definitions of Islamophobia. Plus, travel blogger Yara Abdelsamie on travelling solo and the best European destinations for Muslim women