The ugly truth about 'latte makeup'
The 'racially neutral' look is one of TikTok's hottest trends, but the Black and Brown women who created it are being ignored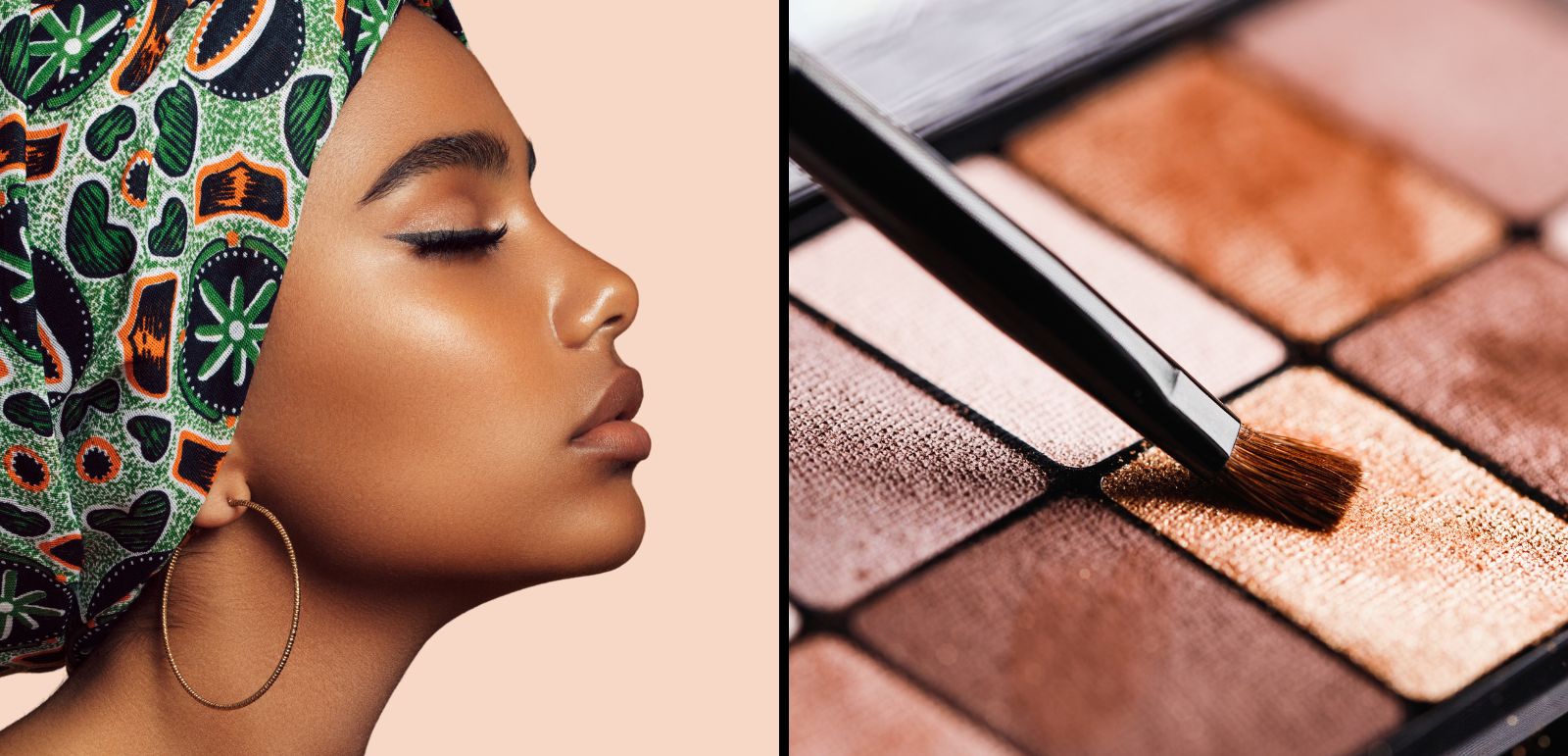 One evening, while drinking chai and scrolling through TikTok after work, I came across a video by beauty creator Steph Hui, saying she just had to try the new trend that was all over her "For You" page. The look in question, known as "latte makeup", is based on bronzed tones, brown-hued eyeshadows, softened eyeliners with accompanying shimmer on the lids and my-lips-but-better nude lipsticks.
The #lattemakeup hashtag has generated more than 20m TikTok views over the past six months alone. Fashion and beauty publications have referred to it as the "sun-kissed look of the summer", citing celebrities including Hailey Bieber and Jennifer Lopez as early adopters. Yet one detail is glaringly absent: the Black and Brown women who pioneered the techniques behind it.
Latte makeup is presented as "race-neutral". Many of its fans often emphasise that there is no "wrong" way to achieve the look. However, the palettes and techniques central to the trend are routinely demonstrated by white TikTok creators who regularly attract tens of thousands of views.
According to TikToker Rachel Rigler, who coined the term in 2023, there is no definitive latte makeup routine, nor are specific products required to replicate the look. Rather, it relies on a neutral palette, achieved through an amalgamation of existing beauty trends, ranging from highlighter placed at the high points of the face, as seen in Korean beauty, to terracotta skin tones historically used by Black and Brown makeup artists and blurred dark eyeliner, known as kajal or kohl across South Asian and Middle Eastern cultures.
"It's the classic beauty pendulum with a new name. People are taking summer glam and acting as if this is a brand new trend when it's Anastasia Beverly Hills' soft taupe and ochre eyeshadow, which was at its height in 2014," says beauty creative Salwa Rahman.
Other beauty influencers note that, far from being an innovation, latte makeup seems to reiterate trends of the past, especially those pioneered by famous women of colour in the 1990s. In a recent TikTok video, the British-Nigerian fashion and beauty blogger Uche Natori said: "Old-school bronze makeup is now new-school 'latte makeup'. Why did we un-bronze it?"
The trend has met its fair share of criticism on TikTok, too. Some Black and Brown women have pointed out that the techniques underpinning it were developed out of necessity because getting makeup for darker skin in high-street retailers used to be near- impossible.
The absence of skincare products in western markets for non-white skin tones has meant that Black and Brown women have often been forced to import skincare products from overseas, or start their own beauty lines to cater to their needs. Although Black and Brown makeup consumers form a multibillion-dollar market across Europe and the US, skincare companies have only recently taken them seriously. Maybe that has something to do with beauty brands owned by women of colour, such as Rihanna's Fenty Beauty, which is estimated to be worth $1.4bn, emerging as market leaders.

Still, latte makeup was unlikely to have broken into the beauty mainstream without the help of social media — particularly the algorithms built into TikTok, which create an apparently endless stream of micro-trends. In 2023 alone, the platform has already given us "skin cycling", "'Barbiecore", "70s hair", "heatless curls", and "glossy lip and lip oils".
As many women know, makeup is rarely just about makeup. Our beauty rituals tell stories, create bonds and build lasting memories sacred to female friendships. Owing to the short lifespan of TikTok beauty crazes, however, the popularity of latte makeup will probably result in a handful of established beauty creators gaining followers, endorsements and brand deals, while many of their Black and Brown counterparts are left standing on the sidelines — but some are attempting to reclaim the look.
"Black and Brown women are never included in these trends," says beauty expert Farzana Ahmed, referencing the predominantly white celebrity faces seen in most TikTok videos. "However, now you can see some creators titling their videos 'latte makeup on Brown/Black skin', which is important because we deserve to be a part of the conversation."
Topics
Selected stories
A new genre of writing is slowly establishing itself and painting a broader picture of what love can look like

The fashion influencer on faith, modesty and claiming a space for Black Muslim women

This week our panel assess what the Liberal Democrats offer Muslims and discuss the ongoing debate about definitions of Islamophobia. Plus, travel blogger Yara Abdelsamie on travelling solo and the best European destinations for Muslim women