Oud: the ancient fragrance that's taking over the world
Loved for centuries throughout Asia and the Middle East, the opulent scent has been embraced by luxury brands and artisanal perfume producers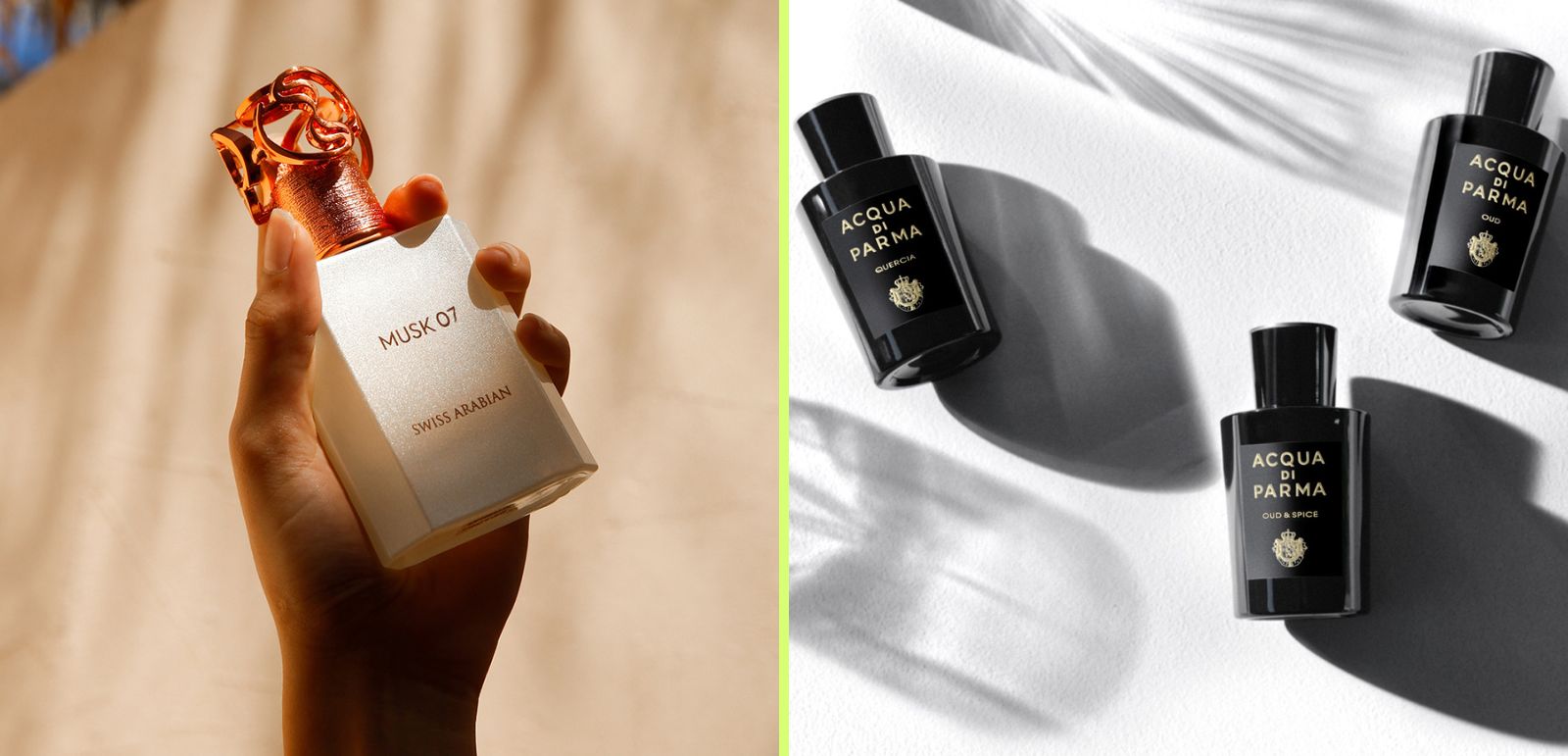 With origins in India and East Asia, dating as far back as the 3rd century, oud might seem like an unexpected choice of perfume for modern, western consumers, but in recent months it has topped fragrance trend charts in Elle, Glamour and GQ.

The rare scent, derived from fungus-infected agar trees, is notable for its warm, smoky notes. Originally used as a marker of wealth and status, it has long been associated with kings and nobility. It has also been used in meditation practices by Hindus, Buddhists and Muslims. The Prophet Muhammad recommended oud for medicinal use, attributing to it qualities of spiritual purification and saying it would be one of the scents of paradise.
While oud is now one of the most popular contemporary fragrances, just a decade ago it was hard to track down in Europe. The most coveted oils were largely sold in small, distinctively decorated bottles by specialist perfume stores and Islamic bookshops.
Since then, however, a range of Middle Eastern beauty traditions, from kohl to hair oil, have spread across borders, influencing international trends along the way. Dior, Louis Vuitton, Versace and Tom Ford have all released their own oud-based scents, costing hundreds of pounds per bottle. In fact, you'd be hard-pressed to find a major brand that hasn't dabbled in oud. Even Bath and Body Works recently launched a Dark Velvet Oud collection featuring body mists and shower gels. No wonder the oud industry is currently estimated to be worth more than £4 billion.

Over the past decade, a number of specialist oud brands founded by perfumers with Muslim or Middle Eastern heritage have emerged in the UK. Most were initially launched to serve those communities, but the rise in demand has since expanded their clientele. However, while Western fashion and beauty platforms often credit Middle Eastern history and culture, even incorporating Arabic calligraphy and icons into their branding, they rarely highlight the work of the original producers. The recent coverage in mainstream magazines makes little mention of Arab or Muslim-owned brands or perfume creators, perhaps because they are considered less intriguing to a western audience compared with the names of well-known luxury brands.
It means that independent oud companies have to cultivate their own customer base independently, through word-of-mouth and via social media.

"What makes oud timeless and classic is not just its unique aroma, derived from the natural secretions of the agarwood tree, but also its ability to evoke memories and emotions," says the British perfumer Ash Khan, who founded London-based perfume house The Oud Company in 2012. "It has the power to transport the wearer to different moments and experiences."
For Khan, oud has a special sentimental value. Having grown up in what he describes as a "financially unstable household" in the 1980s, he remembers perfume as a genuine luxury. One memory in particular sparked his love of oud: when his mother accidentally broke a bottle she was given by his father on their wedding anniversary.
"The fragrance had a captivating blend of floral and musky notes," he remembers. "When the bottle shattered, it left a lingering scent in my mother's room for months. That incident sparked my fascination with fragrances."
While more accessible to general consumers than ever before, oud remains one of the most expensive raw fragrances in the world. Just one kilogram of first-grade agarwood can cost as much as £78,000. Khan's products, however, are much more affordable. His company blends ouds sourced from a variety of locations, including Burma and Cambodia, with a range of other notes. Wood Nirvana, Amber Spice and Oriental Musk are among the bestsellers, with prices for small, 3ml bottles starting at £9.99.
"Oud has always been known for its scarcity and high price, but we wanted to break that barrier," Khan says.
He believes that oud's newfound popularity can be attributed to a surge of interest among western travellers to popular destinations in the Middle East, such as Dubai, where visitors are greeted with the aroma upon entering malls and hotels. He also considers that it satisfies a growing desire for richer, more individual scents.
"In a world saturated with mainstream, mass-produced fragrances, people are drawn to ones that stand out and make a statement," he says. "Oud, with its complex and evocative aroma, provides a sense of individuality and exclusivity."
The burgeoning popularity of oud is now creating new opportunities for other Muslim-owned brands to shine. For instance, the popular Istanbul-based fashion label Les Benjamins — known for loose, graphic-splashed streetwear — launched its debut collection of oud-based fragrances last year. The 10 eau de parfums, with names such as Mystic Oud, Moroccan Musk and Desert Dawn, align perfectly with the brand's east-meets-west aesthetic. Meanwhile, In the UK, brands such as Sunnamusk and Forest Oud are rising on the mainstream radar. Some have small kiosks in shopping malls, while Sunnamusk has its own bricks and mortar store in east London.
Western luxury brands continue to dominate the commercial market, but Khan sees that as not necessarily a bad thing. To him, it shows a newfound appreciation of a scent that holds deep cultural and religious significance, while "unique interpretations and perspectives on this traditional fragrance" highlight its versatility. Later this year, global oud makers and retailers will head to the UAE for the first ever UAE Perfumes and Oud Exhibition in Sharjah. Bringing together more than 500 local and international exhibitors, the event is sure to create lucrative business opportunities and to cement the status of oud as an eternal and truly global phenomenon.
Topics
Selected stories
A new genre of writing is slowly establishing itself and painting a broader picture of what love can look like

The fashion influencer on faith, modesty and claiming a space for Black Muslim women

This week our panel assess what the Liberal Democrats offer Muslims and discuss the ongoing debate about definitions of Islamophobia. Plus, travel blogger Yara Abdelsamie on travelling solo and the best European destinations for Muslim women