'In this town there's a problem if you're Muslim or foreign'
The leader of a white supremacist gang that terrorised a small Spanish town now faces seven years in jail on charges of assault and distributing hate-filled material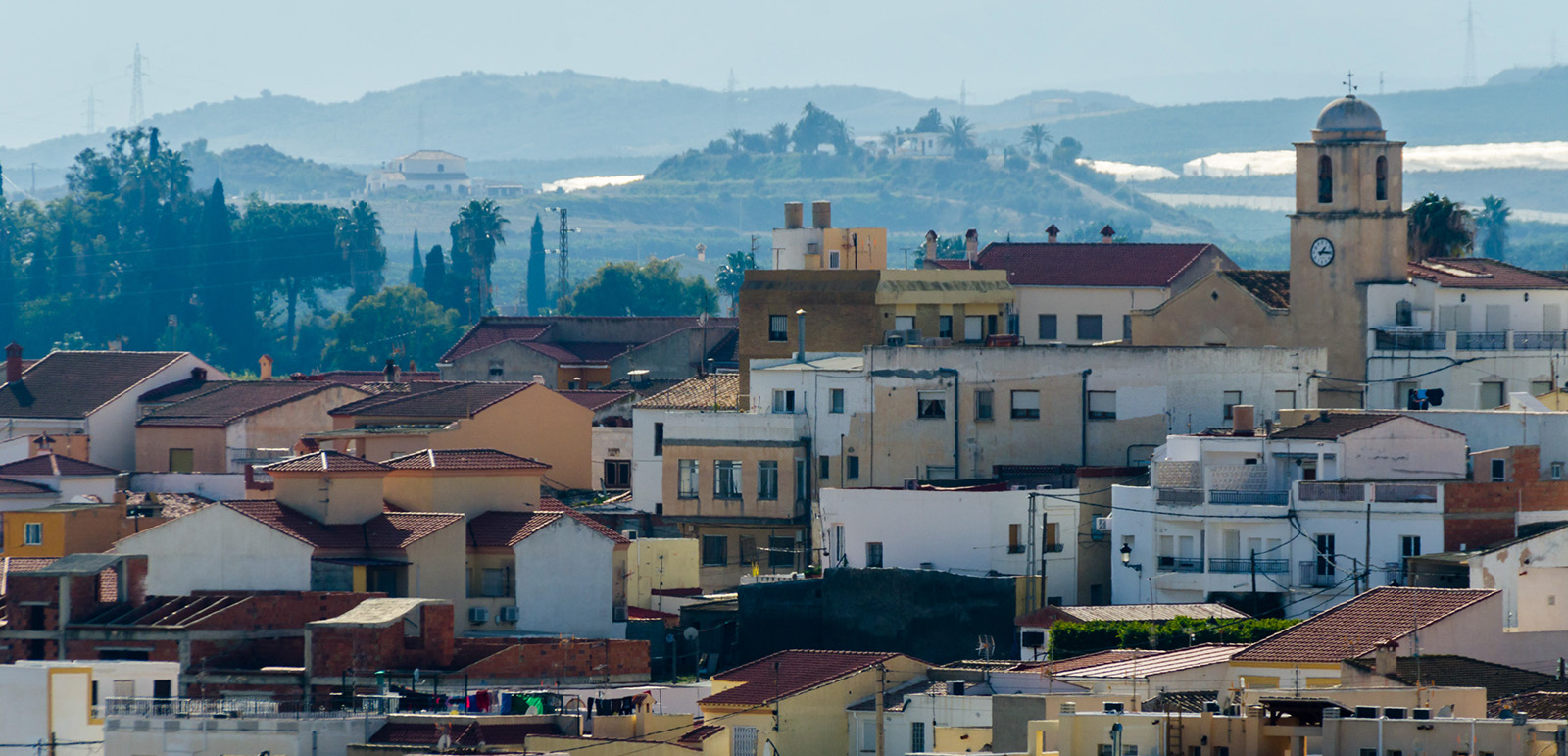 Antas is a small, inland town in the Andalusian province of Almeria, surrounded by clay quarries and dusty scrub. Mayor Pedro Ridao says it's a neighbourly place where everyone knows everyone and xenophobia doesn't exist.
"This town is not racist, and there's a lot of immigrants here. They don't have any problems," he said, adding that Muslims make up 5% of Antas's 3,400-strong population.
This description, however, is contradicted by the trial of three young local men who appeared in the regional court of Almeria in late June charged with the distribution of xenophobic material, possession of illegal weapons and assault.
The ringleader, a 31-year-old identified in official documents by the initials DC but known publicly as El Sangre (The Blood), faces seven years in jail. An associate, AC, faces 18 months, while charges were dropped against another defendant early in the proceedings.The judge is still to reach a verdict for both men. El Sangre has denied all the charges against him.
The defendants, who cannot be named under Spanish law unless convicted, were among nine individuals aged between 18 and 28 arrested in Antas in 2020. The arrests were the result of Operation Malaquita, a year-long police investigation into hate crimes in the town. The nine men all belonged to the AntasKlan — a gang that state prosecutors say is "inspired by the white supremacist Ku Klux Klan" and has attempted to "occupy" Antas and rid the town of Muslims.
When asked about the trial, Ridao was quick to dismiss the alleged crimes as "kids' stuff".
"It was just a phase and it's over. The boys have put it behind them," he said. "The town has moved on. The lads involved, the ones that still live here, are now well-integrated and working. The group's leader even has Muslim friends. He's very polite. He always says hello and there haven't been any problems since. In fact, he came to work for a while at the town hall and his attitude was exceptional."
One of the few Socialist Party politicians to survive the 2023 municipal elections, which returned a massive majority for the conservative Popular Party, Ridao is upbeat about his town. He speaks proudly about the history of Antas, describing the settlement as "the New York of the Bronze Age", and is optimistic about the opening of a new museum. "There's going to be a lot of tourism," he said.
But will the unsavoury reputation of the AntasKlan prove off-putting to visitors? "It was just graffiti. It never got to actual physical violence. There wasn't, as they say here, 'sangre al rio', or anything very serious," Ridao insisted.
Police records and national media reports suggest something different. The gang has been active in this arid region of industrial greenhouses and casual immigrant labour since at least 2015, when police arrested six of its members for graffiti inciting hatred towards Muslims.
In 2018, El Sangre, who allegedly has links with various regional and national far-right organisations, was given two suspended sentences for threatening to set fire to a Moroccan man and his home and for assaulting another Muslim man. A year later, in the summer of 2019, members of the AntasKlan distributed flyers and posters claiming, without grounds, that Muslims were responsible for more than 50 robberies in Antas and the harassment of young women.
From that point on, according to the Civil Guard — a branch of the Spanish police with military status — the gang started to run the town as its personal fiefdom, patrolling the streets at night, hounding Muslim residents and intimidating them so they would leave.
On October 12 2019, during celebrations for the National Day of Spain, prosecutors allege that El Sangre and his fellow gang members committed two assaults. They had been given permission by local authorities to set up a stall, which they adorned with Nazi symbols and paraphernalia. El Sangre also allegedly delivered a speech lauding Spain's mid 20th-century fascist dictator, Francisco Franco, hailing his rule as a golden era in which immigration scarcely existed. 
Prosecutors allege that El Sangre and two of his associates harassed and assaulted Omar Bekkali, a 19-year-old Moroccan who had come to join in the festivities. They cite witnesses who heard the men yelling "Fucking Moro, get out of here, you're going to ruin our fun," before knocking him to the ground. After the man took refuge in his car, the gang members struck the vehicle and rocked it from side to side, shouting "We're going to kill you" as he cowered inside.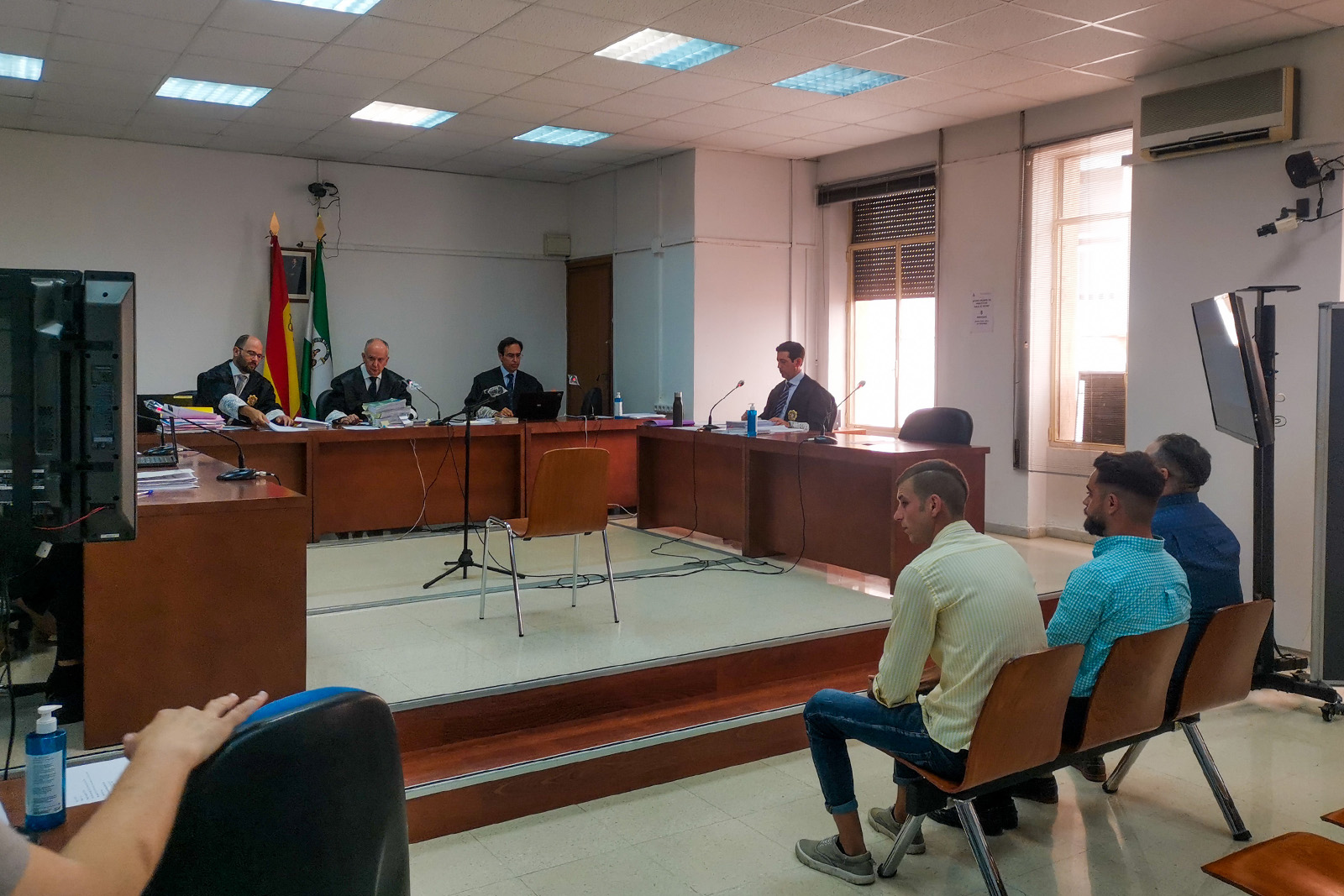 An observer of British origin intervened and was punched but did not press charges, despite injuries to his eye. Soon afterwards, graffiti with slogans such as "Stop Invasion" and "Moros de Mierda" (Fucking Moors) started to appear on the streets of Antas.
The Civil Guard states that it was first alerted to the harassment of Muslims in Antas by a profusion of flyers and posters advising local landlords that "people renting to the enemy are also the enemy". The aim appeared to be to intimidate property owners into refusing to let to Muslims.
The force launched Operation Malaquita, which concluded on June 11 2020 with a raid on El Sangre's home. According to the official police report, officers uncovered a cache of weapons — including two sets of brass knuckles and a knife engraved with a swastika — Nazi paraphernalia including posters of Adolf Hitler, and illegal drugs, which the prosecution alleges the gang had been selling to finance its activities.
At the town hall, Ridao insisted that Antas offers a perfect example of peaceful coexistence and that the perpetrators of any past unpleasantness have been rehabilitated beyond recognition. Then there was a commotion outside. El Sangre had arrived to find the journalist who was asking about him.  
"Are you the person who has been asking around town about me and calling me an ultra?" he asked, an athletic young man with cropped, sandy-coloured hair, nervy and brimming with rage. "You're a liar, coming here and smearing my name."
"Come and watch how I get on with Muslims," El Sangre continued. "Come with me and watch me hug them."
After the offer was declined and El Sangre eventually left, Ridao explained: "He's just a little nervous because the court case is coming up." 
Along with Alicante, the province of Almeria has the highest percentage of immigrants in Spain (21%), most of whom are of North African origin. It is also one of the poorest provinces in the country. Most of Antas's 200 or so Muslim residents are reluctant to discuss the effect AntasKlan has had on their lives. 
Sonja Bekkali, mother of the young Moroccan man assaulted by the gang in 2019, however, was undaunted.
"I'm not scared." she said. "Others can do what they want. If I have to die, I will. If we don't speak out, it will only get worse."
Describing her son's assault, she added: "The local police did nothing when they turned up. They told my son nothing had happened and to forget it. That is what made me file a complaint with the Civil Guard. I was so furious. Of course, the local police were scared too.
"Omar only remembered El Sangre's face because he was the one who threw him to the ground. Later, after we had filed a complaint, El Sangre sent a WhatsApp to my son, saying, 'What the fuck do you want? You know we didn't do anything to you.' My son had two vehicles try to run him down after that, but I couldn't say if it was related."
Later, Omar's younger brother, who Sonja would not name, had a knife held to his stomach by a group of eight younger boys, who she believes are connected to the AntasKlan.
"Now, my youngest son is too afraid to leave the house and Omar has moved out of town," she said.
Another Moroccan resident, who asked to be referred to under the pseudonym of Farid, expressed regret that he had moved to the town and said he was considering leaving.
"I bought a house in Antas and I made a mistake," he said. "This is not a place you can live in. It's true that Antas is quiet, but there's a problem if you're Muslim or foreign. The locals are racist."
If clearing the town of Muslims was the AntasKlan's objective, the gang can apparently claim some success. According to Farid, "for one reason or another" almost half the Muslim population left around three years ago.
According to the 2022 European Islamophobia report, a quarter of Spanish youth openly identify as racist, with Muslims and Roma the main targets of their hostility. Islamophobic incidents, however, are rarely reported for fear of repercussions. A survey carried out by the Ministry of the Interior's National Office in 2020 found that 89% of victims did not report their experience.
According to local residents, the AntasKlan has been successful in its attempts to intimidate victims and witnesses into silence. Sonja is one of a handful of people willing to speak out. She is unable to pay for a lawyer for her son, however, and is unsure how the forthcoming trial will go.
"I've never been to a court before or reported anyone," she said. "I think the prosecution has a lot of evidence against them. El Sangre's cousin, who is my son's friend, is going to testify against El Sangre. I just want the judge to recognise the truth and to see justice done."
Topics
Selected stories
A new genre of writing is slowly establishing itself and painting a broader picture of what love can look like

The fashion influencer on faith, modesty and claiming a space for Black Muslim women

This week our panel assess what the Liberal Democrats offer Muslims and discuss the ongoing debate about definitions of Islamophobia. Plus, travel blogger Yara Abdelsamie on travelling solo and the best European destinations for Muslim women