Why the Windrush scandal matters to British Muslims
The ship that brought Caribbean workers to the UK 75 years ago has become a shorthand for the history of postwar Commonwealth immigration — and the nation's failure to observe the rights of its passengers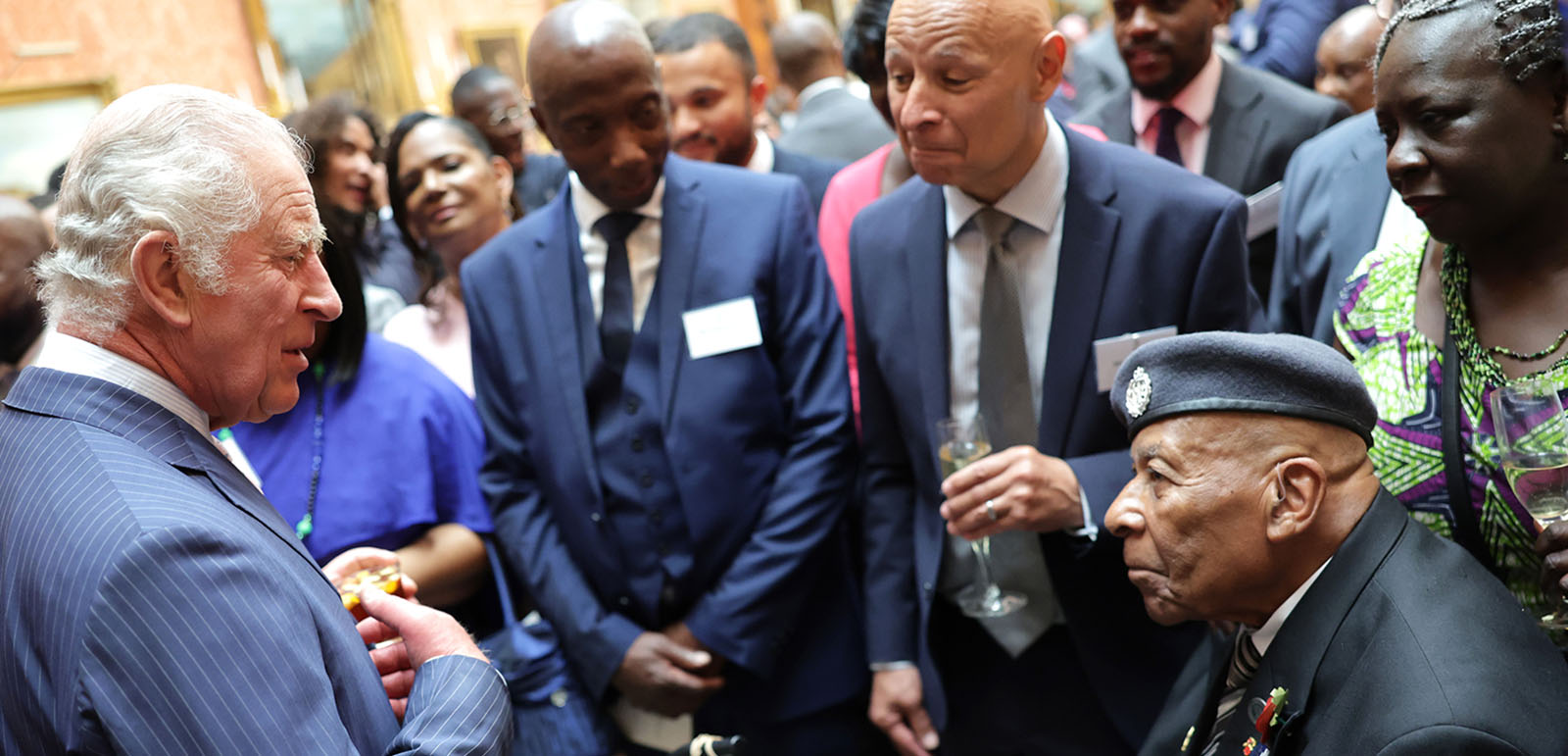 Seventy-five years ago, on June 22 1948, HMT Empire Windrush docked at the port of Tilbury in Essex. Bringing passengers from the Caribbean to live and work in the UK, the ship's arrival has become a deeply symbolic moment in the history of immigration and the making of contemporary British society.
The Windrush was the third passenger vessel to bring immigrants from the Commonwealth to English shores in 18 months. It generated much more attention than the SS Ormonde's arrival in Liverpool in March 1947 or the Almanzora, which made land in Southampton before Christmas that year. The greater media interest in the Windrush was generated because the British Nationality Act, which legislated for a single UK and colonies citizenship status, was passing through parliament at the time. A now famous Pathé newsreel captured the Trinidadian calypso artist Lord Kitchener giving his first public rendition of London is the Place for Me, a song written on the voyage.

Little was heard about the Windrush generation over the next four decades. That was, in large part, because Black and Asian Britain had little or no public voice for much of that time. Then, in 1998, the 50th anniversary of the ship's arrival brought the story back to widespread attention. A BBC television series and book by Mike and Trevor Phillips, cast the journey from Jamaica to Tilbury as the start of an "irresistible rise of multiracial Britain".

That framing captures the plural meanings of Windrush. The 75th anniversary celebrations have centred on celebrating pride people of Caribbean heritage take in the enormous contribution their community has made to British culture and society. That feeling was encapsulated in a moving concert compered by DJ Trevor Nelson at the Royal Albert Hall this month and broadcast on Radio 2 on 18 June.
The Windrush has become a shorthand for broader postwar Commonwealth migration to the UK, including from Asia and Africa, where most of the country's Muslim population can trace their roots to.
"For many of us who owe our lives in Britain to family who travelled here from overseas, the Windrush has a special resonance," former Conservative home secretary Sajid Javid has said.

However, it has also become indelibly associated with an immigration scandal, which began in 2017 when it emerged that thousands of Commonwealth citizens, many from that very generation, had been wrongly denied legal rights by UK authorities, including being denied re-entry to Britain after trips abroad, with at least 160 people deported.
The Windrush scandal, as it quickly became known, arose from a toxic mix of historic failure to properly document the status of pre-1973 arrivals to Britain — particularly children — and a conscious effort of UK governments, beginning under New Labour and intensified by then prime minister David Cameron's Conservative administration, to create a "hostile environment" for individuals without legal immigration status. Those factors had devastating repercussions for people from a wide range of Commonwealth backgrounds, regardless of how they arrived in the country. Javid said that he felt they could have affected his own parents, who emigrated from Pakistan in the 1960s.
Attaching the name of the Windrush to those events catapulted a story about poorly conceived and callously implemented Home Office bureaucracy into a national cause with significant media and political interest. "The term renames the scandal not as a foreign story but a British one, not a story about injustice to foreigners but Britons," as Gary Younge has observed.
The Windrush Lessons Learned review led by Wendy Williams provided a powerful account of the causes and consequences of the scandal. Williams's credentials as HM inspector of constabulary and the range of evidence gathered meant the inquiry had significant influence for high-ranking Home Office staff and parliamentarians. A report, published in March 2020, identified a lack of knowledge of the history of Commonwealth migration, race and empire among decision-makers and officials as a central cause of the injustice done by not recognising the status and rights of the victims.

As Trevor Phillips notes in a new Sky documentary and the 75th anniversary edition of his book, what it means to be Black and British has changed since 1998. Individuals with two Black Caribbean parents have become a minority within a minority – about 600,000 strong and accounting only for around a quarter of Black people in Britain. Meanwhile, there are more people of Caribbean heritage with one Black and one white parent, and a larger number of people have arrived in the UK from Africa over the past two decades. As a consequence, an increasingly visible Black Muslim population has emerged, which is estimated to include one in 10 of the 4 million Muslims in Britain.


The Windrush passengers believed that their Britishness was non-negotiable. For many, it was a shock to find that the idea of Britain as the Mother Country and its relationship to the Caribbean, taught from such an early age in Kingston's classrooms, was so much less well known in London and Birmingham.
Integration depends not only on the desire to belong, but on the willingness to accept those who want to do so. Yet the response to that stake in British identity being repeatedly challenged seems to have been to double down on it. The answer to the question "why are you here?" is often that those doing the asking should know their own history better and understand that "we are here because you were there".

There are echoes in the British Muslim response to the scrutiny and pressure in this century after 9/11 and 7/7 — not with a retreat from British identity but to the assertion of a full and equal Britishness.

"It is important to have a historic moment mark the start of the post-imperial immigration that has transformed Britain from a white imperial power into a multiethnic, multi-faith country," says professor Tariq Modood, head of the Research Center for the Study of Ethnicity and Citizenship at the University of Bristol.

The Windrush, he believes "was the start of a new Britishness that we are now making together, while respecting difference and not reducing it to colour or class".
Modood sees significant progress over the years in terms of tackling racism, yet recognises that there is still much work to be done. "As colour racism declines, Islamophobia remains exceptionally high," he says.

There have been many common and parallel experiences in the first and second generations of Britain's minority communities: the tenacity and fortitude of the pioneers in an era of more overt discrimination, and the platforms this gave to their British-born children and grandchildren. The pattern of opportunity and disadvantage is more complex today, but that sense of shared endeavour across all backgrounds is something we, as a society, should renew.

The best tribute to the foundational resilience of that first generation would be to complete the journey towards the fair and equal Britain they hoped for, but were often denied.
Topics
Selected stories
A new genre of writing is slowly establishing itself and painting a broader picture of what love can look like

The fashion influencer on faith, modesty and claiming a space for Black Muslim women

This week our panel assess what the Liberal Democrats offer Muslims and discuss the ongoing debate about definitions of Islamophobia. Plus, travel blogger Yara Abdelsamie on travelling solo and the best European destinations for Muslim women