Turkey's religious voters remain faithful to their president
As Recep Tayyip Erdoğan faces a second round of presidential elections on 28 May, he can rely on the country's powerful religious vote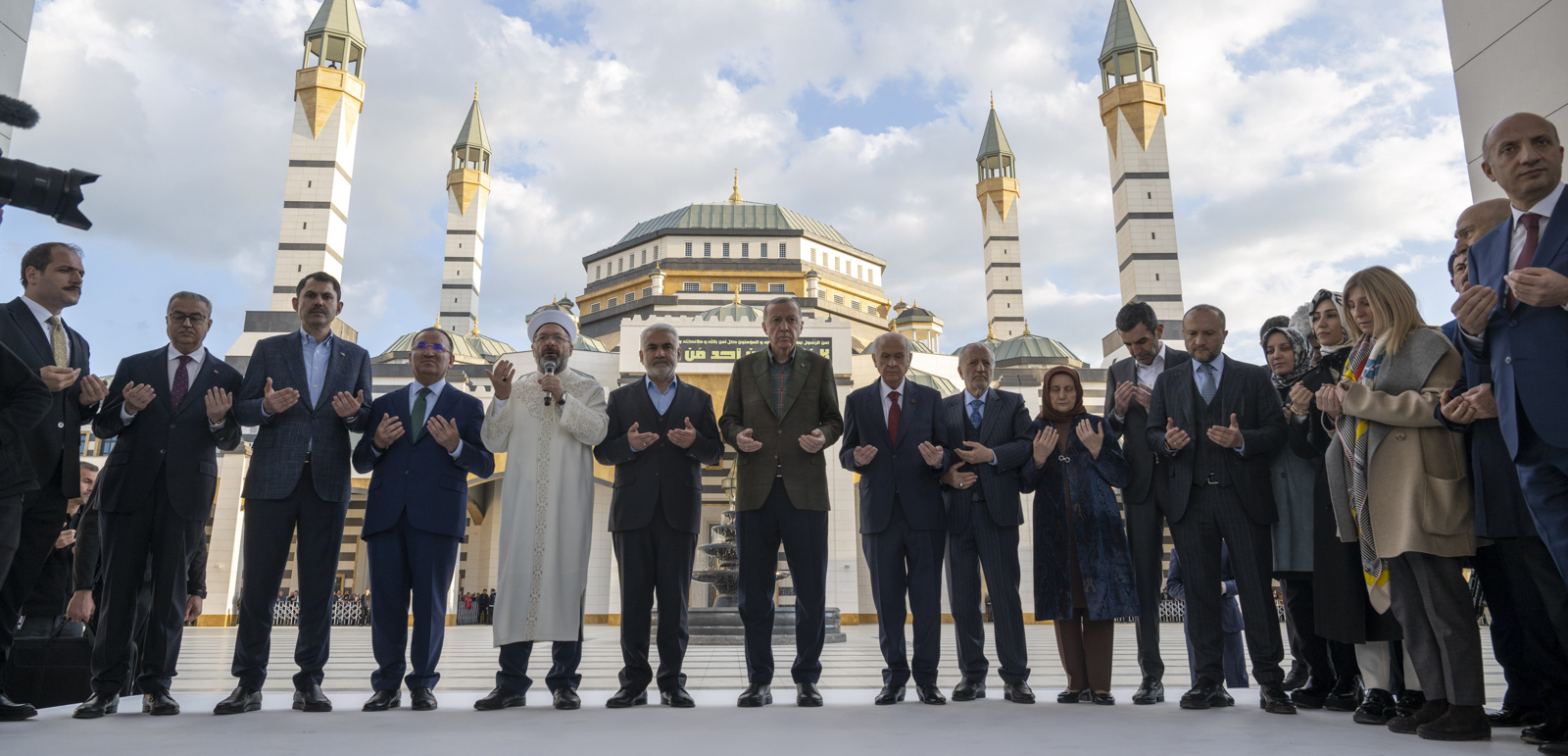 The leader of Turkey for the past 20 years, Recep Tayyip Erdoğan delivered an unexpectedly strong performance in the nation's presidential elections on 14 May. A weighted poll of pre-election voter surveys, 600 Vekil, had given Kemal Kılıçdaroğlu, leader of a six-party coalition known as the Nation Alliance, a clear win. In the event, Erdoğan failed to secure a clear majority, but only by less than one percentage point.
Now, he faces Kılıçdaroğlu in a run-off on 28 May with a 5 percentage point advantage, thanks largely to the pious voters in the country's sprawling Anatolian heartland, who have backed him for the past two decades.
Ahead of the ballot, voters had told pollsters that their biggest concern was the state of the national economy. Turkey has suffered from runaway inflation, peaking at 85.5% in October 2022. But analysts say that when it came to the vote, religious values were the deciding issue in a country increasingly divided along ideological lines.
Erdoğan first came to power in 2002, three years after a devastating earthquake in the north-eastern part of the country, vowing to usher in an era of economic prosperity. His first decade in power was marked by an economic boom that lifted the fortunes of people across the country. Following nationwide protests in 2013 and a coup attempt three years later, however, he exerted increasingly authoritarian control over the nation and tightened his grip on institutions.
He has deployed his faith as a devout Muslim to retain the support of the nation's sizeable religious community, but critics say the 69-year-old has seriously eroded democratic values, including freedom of expression and the existence of a free press.
This election fell on the centenary of the secular republic of Turkey, founded by Mustafa Kemal Attatürk, and three months after another earthquake that devastated the country's south, killing more than 50,000 people in Turkey and leaving another 1.5 million homeless. Erdoğan's opponents hoped that economic turmoil, the ongoing shift into authoritarianism and widespread criticism of the government's readiness for and response to the humanitarian catastrophe in the south would push them to victory. Instead, Erdoğan maintained his support among devout supporters in key constituencies and has fared better than even he could have hoped.
"That pious image is at the core of Erdoğan's personality," said Selim Koru, an analyst at the Ankara-based thinktank TEPAV. "The economy hasn't been doing well and, yes, this happened under Erdoğan and the current government, but people ask themselves, 'Who do I trust? Who makes me feel good? And who preserves my sense of exceptionalism?' Religion is a part of that sense of exceptionalism. Those kinds of things are more salient in Erdoğan voters' minds."
The Turkish government estimates that 99% of the country's 85 million population identifies as Muslim. Sunnis make up 78%, including President Erdoğan. According to the European Union-funded GREASE project, about 18% belong to the Alevi minority, a Shia sect whose adherents follow the mystical Islamic teachings of Haji Bektash Veli.
In the waning days of the presidential race, opposition leader Kılıçdaroğlu released a video on social media stating that he is Alevi and a "sincere Muslim who has been raised with a belief in the divine Prophet Muhammad". His statement appeared to be a countermeasure to the relentless campaign trail messaging from Erdoğan questioning Kılıçdaroğlu's piety.
Kılıçdaroğlu's message may have aimed to encourage voters to put aside their differences and focus on common virtues, but this message clearly failed to reach Erdoğan's base. According to Professor Ali Çarkoğlu of the Koç University College of Administrative Sciences and Economics, this is because religious identity plays an outsized role in Turkish politics
"In identity issues, 'Do you belong to my group?' is the question that matters, and Erdoğan clearly belongs to a pious Sunni conservative group. Kılıçdaroğlu being an Alevi, rather than a Sunni, has important implications for the pious conservative groups in the country," he explained.
Following the release of Kılıçdaroğlu's video, which has been viewed more than 100 million times on Twitter, Erdoğan asked why, at 74, Kılıçdaroğlu felt the need to publicly identify as Alevi. However, digs at his opponent's alleged lack of faith have been a mainstay of Erdoğan's campaign. He, at one point, described Kılıçdaroğlu as "a drunkard".
Çarkoğlu believes the video did little to help Kılıçdaroğlu's campaign, but points out that Erdoğan's ardent faith hasn't always worked for him, either, as was shown at the ballot box on election day.
"It's OK for a person to be a believer. Anyone can have any faith they want, but I think that in a country that is governed by religious interests, it also creates many problems," said Defne Eren, a first-time voter in the southern Turkish city of Antalya, which President Erdoğan won by a slim margin in 2018.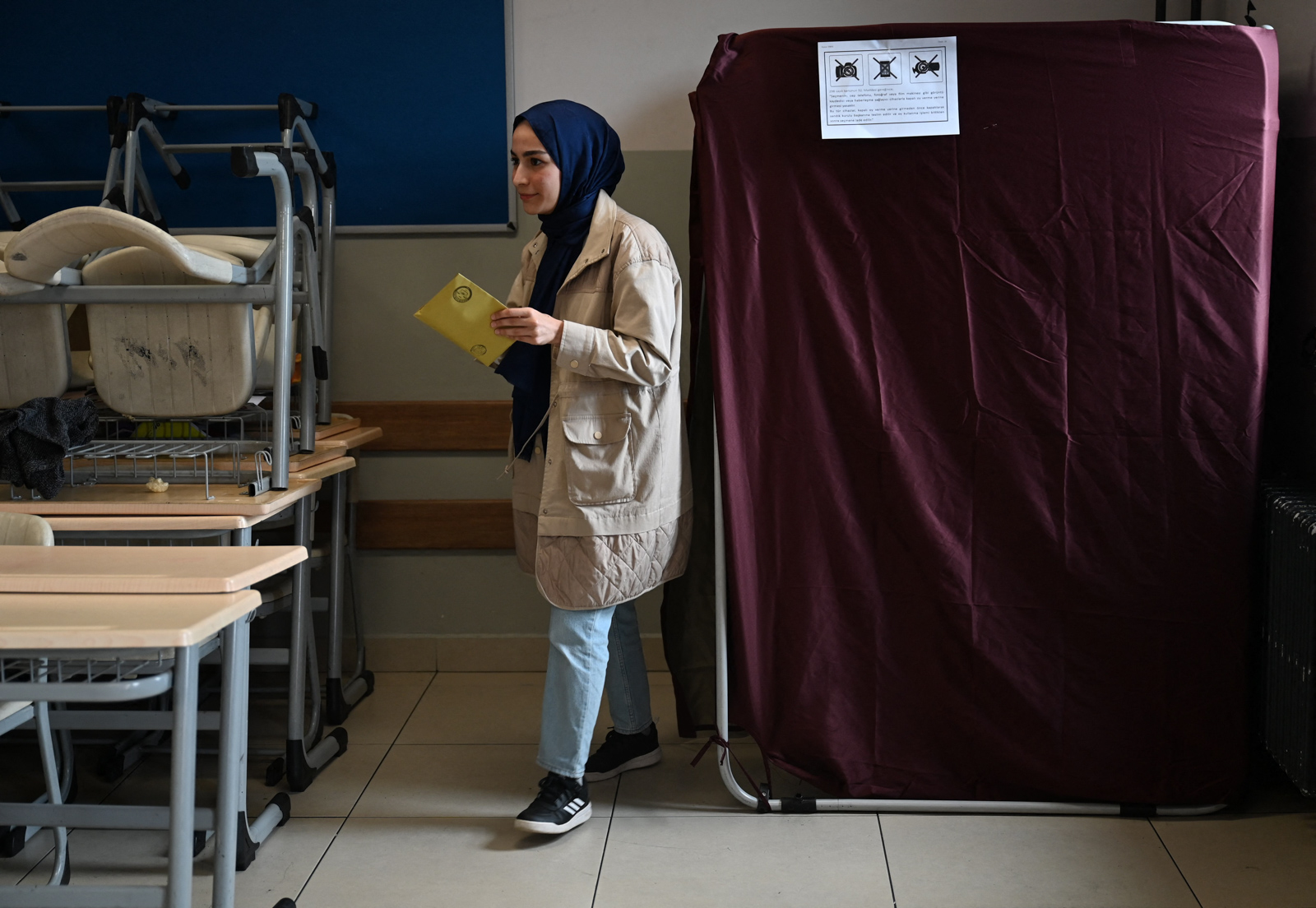 The Supreme Election Board reported more than 88% of eligible voters in Turkey turned out to vote, a number consistent with past elections. Eren was one of more than five million casting ballots for the first time. She pointed to the nation's education system, which includes a mandatory religion curriculum, as an example of the divisions in Turkish society. A 2019 study in the journal Education as Change found that most school lessons and textbooks in Turkey either exclude religious minorities altogether or contain negative statements about them.
At TEPAV, Koru says this is exactly the sort of issue that is dividing the nation between the religious and non-religious. And judging by Erdoğan's almost 5 percentage point lead going into the second-round election, religious conservatism may still have the political advantage..
In an effort to bolster his appeal, in his last act of the campaign Erdoğan led evening prayers at Istanbul's Hagia Sophia — an iconic cultural monument, restored as a mosque under his administration after 86 years as a museum. Kılıçdaroğlu's final campaign stop was Mustafa Kemal Attatürk's tomb in the capital, Ankara, a symbolic homage to the founder of the secular republic.
For the next two weeks, both campaigns will rev up once again. In the lead-up to the first vote, there were concerns about violence. At his final rally in Ankara, Kılıçdaroğlu wore a bulletproof vest. Just days before, Istanbul's mayor Ekrem İmamoğlu — an opposition vice- presidential contender — was attacked with rocks while campaigning in eastern Turkey.
Kılıçdaroğlu has branded himself a man of the people who is sympathetic to all faiths, but analysts suggest that his efforts to compare himself with Attatürk have made Erdoğan's supporters fearful that if he wins, their ability to express their religious identity freely will be at risk.
"Erdoğan and the AKP want to turn the culture war upside down," Koru said. "Whereas it used to be that pious people were sort of looked down upon, he wants to turn that around: if you are outwardly religious, if you are pious, you are among the masters in this country. You get to govern. That's the message."
Topics
Selected stories
AbdulMaalik Tailor, the founder of Muslim History Tours, is on a mission to show everyone an often-ignored side of the UK capital

Britain's political parties should take lessons from King Charles and encourage good relations between people of all faiths and creeds

Young Muslim bakers have turned their lockdown hobby into decorative cake making start-ups with the help of Instagram