Is virtual speed dating the way to make a real online connection?
Maybe it's better to just spend the night in washing your hijabs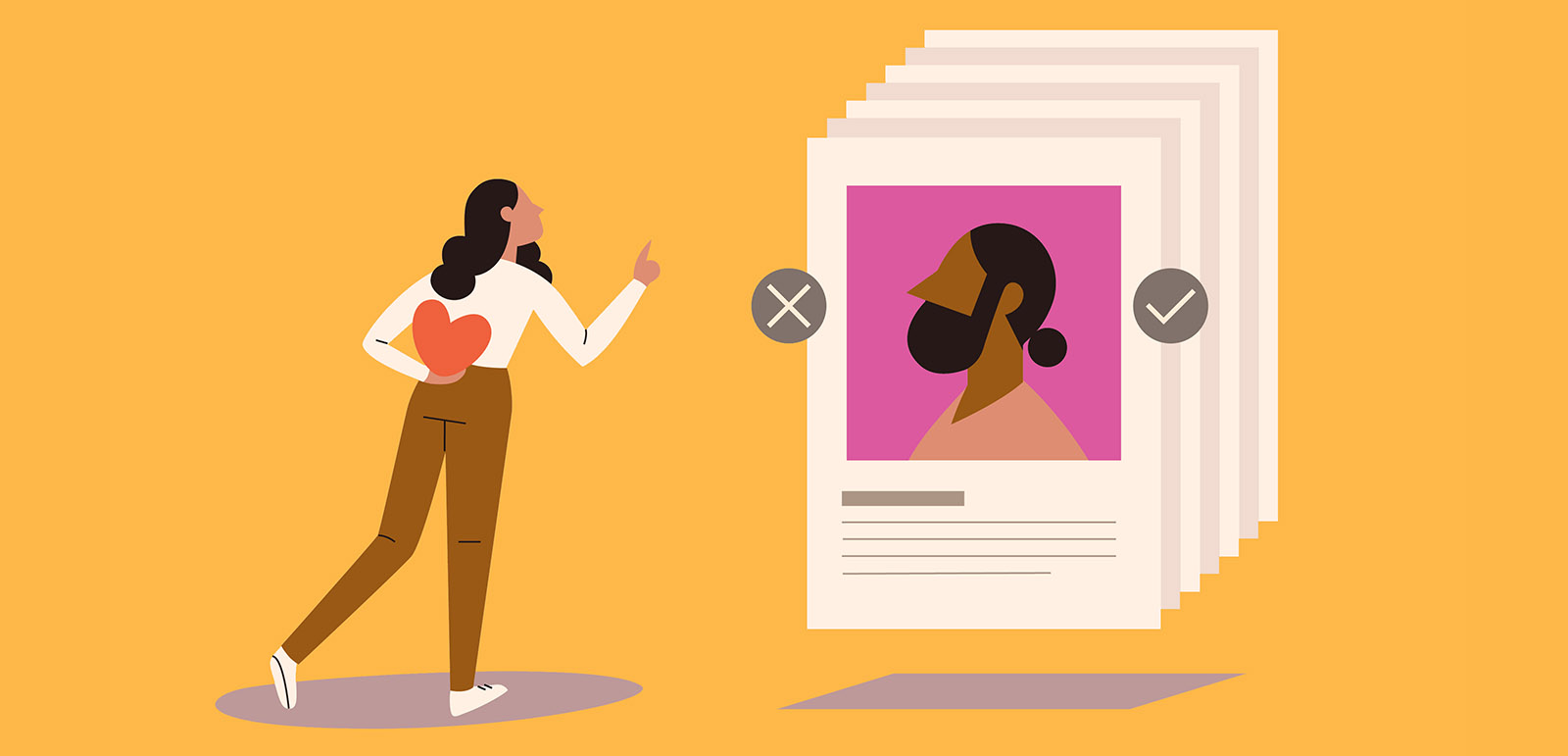 As a belated Eid present, I was hoping my editor would ask me to cover the Magic Mike tour for this month's column.
Instead, he went one better. He asked me to spend an evening at a virtual speed dating event, courtesy of the matchmaking app Muzz. The aim is simple: to help single people find a compatible marriage partner — sort of — in five minutes, despite no one having ever met before, with no face-to-face contact, all from the comfort of their own home.
If you're sensing a bit of sarcasm here, you'd be right. The idea of speed dating has never appealed to me. Numerous, quick and baseless meets are the opposite of my ideal, long, hot date with one person. The format also means there's no reason for the guy to make much of an effort: no tab to pick up, no awkward kiss goodnight. Make that virtual and he doesn't even need to smell nice. If he's interested, the most he can do is send me an emoticon.
Still, I was only planning to wash my hijabs, so I thought I'd give it a try. Maybe I'd end up being surprised. I wondered what sort of guys I'd meet: Deliveroo drivers taking breaks between jobs? Pretty boys with tried and tested one-liners? Mummy's boys who would end up giving me my prospective mother-in law's digits?
I put on makeup and fake lashes, tied my hijab up fancy and asked myself if I needed to wear something slimming to an online event. I decided on an all-black outfit, because everyone knows that phone cameras add 25 pounds.
Before all that, though, I had to sign up for Muzz. The whole process felt like a cross between immigration control and a nagging auntie. I was asked about 20 intrusive and personal questions: how religious am I on an arbitrary scale between practising and non-practising? Do I only want to eat halal meat? Do I dress modestly or not?
On a warm Thursday night at 8pm, the games began. I logged into the Muzz app and was placed in a waiting area. After a few minutes I was paired with my first match. From what I could see, it was basically a phone call with no video. All that effort for nothing — and what a way to suck all the dating vibes out of a so-called date! I later discovered there was an option to turn the cameras on all along.
Our concentration felt platonic and didn't go anywhere beyond pleasantries. I asked him about his day and his interests. It was all very much on a surface level. Obviously I'm keen to avoid serial killers but it does take a little more than "harmless" to get my attention. After each call there's a like or dislike swipe option with the caller.
I waited 15 minutes for the next call. At that point, the whole experience was stretching the definitions of both "speed" and "dating". It may have been thanks to an influx of latecomers starting, but the lulls between calls seemed to shorten as the event went on. I had about seven calls in the hour which is not bad, given I'd gone for the "blurred picture" option on my profile.
One thing I did notice, judging by the conversations I had, was that there didn't appear to be any time wasters at the event. The guys I spoke to were all looking for a Muslim marriage. Two had been on umrah and all were on their deen. I was surprised how easily I could talk to them about everything from the sports they played and the businesses they ran to more sensitive issues, including past relationships and divorces.
Of course, not all my conversations went smoothly. One guy asked me what part of London I live in six times. Clearly, there was an expectation that I'd share information, despite my lack of response. With others, I found myself having to avoid repetitive conversations that made it feel more like a job interview than anything potentially romantic by asking more direct questions: "Why can't a nice guy like you find someone in real life?" Turned out that few of them expected such a pointed query.
As the night neared its close, I was surprised that I'd managed to get through it. Despite meeting some perfectly nice people, none clicked enough for me to attempt to form a closer bond, online or in real life. That had more to do with my belief that this format is at odds with the reality of finding a life partner than with any deficiency on their part.
Speed dating is supposed to be fun, fast and flirtatious. It relies on a relaxed, low-pressure environment that often comes with no strings attached. For me, finding something meaningful and long-lasting takes more than a five-minute virtual chat, the quality of which depends on the strength of one's pick-up lines and phone signal.
As far as I can see, virtual speed dating is probably handy for people looking for a more casual relationship or who don't have the energy to make more of an effort, but it's not quite what I want. Still, while I may have left the night underwhelmed, I had enough positive encounters to be excited about what the future may bring. And I'm still holding out hope for those Magic Mike tickets.
The paperback edition of Sex Bomb by Sadia Azmat is available to preorder at all book stores and will be published by Headline on 1 June 2023.
Topics
Selected stories
From pickles and ferments to jams and chutneys, conserving surplus produce allows us to enjoy fruits and vegetables grown in familiar earth, many thousands of miles away

The western world's largest mosque is a point of pride for the country's Muslims, but its impressive scale and ornate design do not reflect their position in the country as a whole

The challenge for Keir Starmer is to combine control and compassion in efforts to tackle dangerous boat crossings