Muslim-run community centre in Lancashire shut down after 'racist and antisemitic' vandalism
A multicultural hub in one of the most economically depressed areas of England has been targeted twice in the last week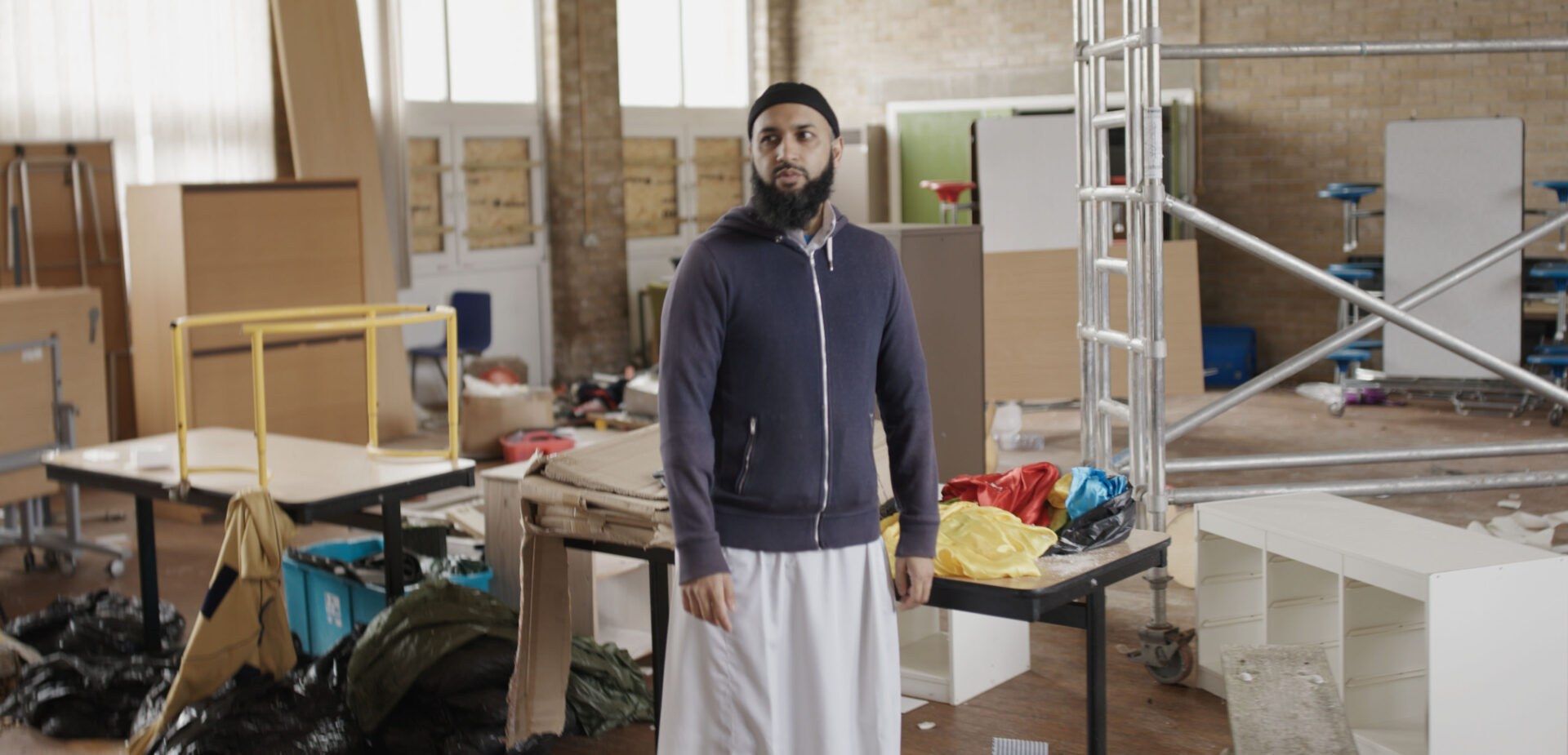 A community centre in Lancashire is appealing for donations after its premises were severely damaged on two separate occasions by vandals earlier this week.
Youths broke into the Muslim-run Spring Hill Community Centre in Accrington on 6 May and again on 8 May, causing widespread destruction across the site, including more than 65 smashed windows, broken doors, furniture and toilets, and damage to the building's fire alarms and CCTV system.
Vandals also left racist and antisemitic graffiti on walls inside the building. Both incidents are being treated as burglaries and hate crimes by Lancashire Police.
Mufti Shamim Miah, the trustee of the community hub, which sees upwards of 200 visitors a day, said he believes the incidents were "absolutely" motivated by religious and racial hate.
"It's clear as daylight to me that this was done to hurt us, by people filled with rage and hate. The antisemitic drawings, the racist rhetoric on the walls — this is not just towards the Jewish community, but also the Muslim community," said Miah.
The centre, which opened in 2005, is run by Miah and his wife and receives no local government funding. It is situated in the 34th most income-deprived area in England, with an unemployment rate of 7.4% — almost double that of the national average (3.8%). 
The community hub is regularly used as an events space for celebrations, including birthdays and weddings, training and skills workshops. It is also home to a madrasa that teaches Islamic and Arabic studies, and Little Wonders, a private Islamic nursery.
Miah has set up a GoFundMe page and is currently appealing for donations amounting to £50,000 to help secure the centre's reopening.
Police were first called to the centre after reports of a break-in on the evening of 6 May. Windows to the rear of the property had been smashed, and antisemitic graffiti had been drawn on the walls.
Following enquiries, a 16-year-old boy, a 14-year-old boy and a 15-year-old girl were arrested on suspicion of burglary on 7 May. They have since been released on bail with a condition not to enter within 100 metres of the centre.
Miah alerted police to a second break-in and more damage to the property on 8 May. "This time it was like they were trying to prove a point, that you're not safe here, and this place is destroyed. The damage is so overwhelming, so destructive, so evil and malevolent, it just broke me," Miah said.
Vandals had also destroyed children's toys and ripped up copies of the Qur'an.
Following the latest break-in, two 17-year-old boys were arrested on suspicion of aggravated burglary. Both have since been released on bail.
The centre has long been the target of anti-social behaviour. In 2019, Miah launched a fundraising appeal after thieves stole all the lead from the roof. He also said that a number of volunteers had been forced to resign in recent years because they feared for their safety.
Tell MAMA, an NGO that monitors Islamophobia in the UK, said the graffiti left on the community centre's walls "clearly gave the message that the perpetrators had a racist intent".
"Such actions create an added fear for those using the centre and to the wider Muslim communities where the centre is based and the individuals who carried this out must be held to account for what they have done," said Iman Atta OBE, director of Tell MAMA.
In a statement to Hyphen, detective chief Inspector Tom Edmondson of Lancashire Police, said: "Our enquiries are continuing into this serious offence. We are working closely with community leaders and patrols will be increased in the area for reassurance."
"Anyone who witnessed the burglary or who saw people acting suspiciously in the area of the community centre, please contact police on 101 — quoting log 1575 of May 6, 2023."
The attack on the community hub in Accrington comes three months after a Muslim-run cultural centre in Belfast was forced to close after it was subject to two major arson attacks.
Topics
Selected stories
From pickles and ferments to jams and chutneys, conserving surplus produce allows us to enjoy fruits and vegetables grown in familiar earth, many thousands of miles away

The western world's largest mosque is a point of pride for the country's Muslims, but its impressive scale and ornate design do not reflect their position in the country as a whole

The challenge for Keir Starmer is to combine control and compassion in efforts to tackle dangerous boat crossings