From the catwalk to the high street, 'Quiet Luxury' is making a big noise
The rise of this new and understated celebrity trend shares much in common with the aesthetics of modest fashion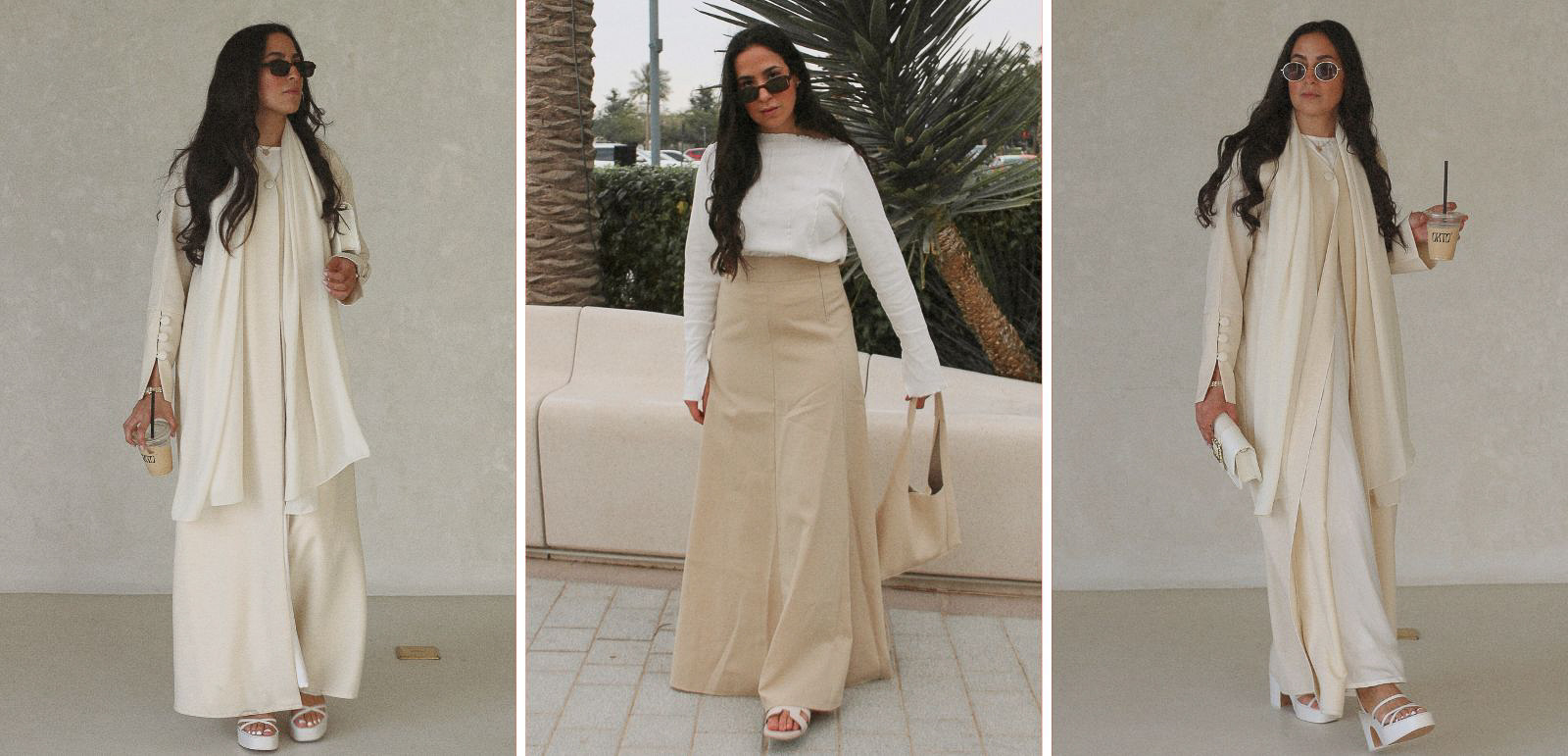 Two words have taken the fashion industry by storm in recent weeks, and they are a surprise if you associate fashion with flashy flamboyance: "quiet luxury".
The trend speaks for itself: expensive-looking clothes that, apart from their price, have no airs about them. Quiet luxury represents a paring back of sartorial expression and an rejection of the in-your-face designer logos that have dominated wardrobes for so long.
A cast of celebrities can be credited with the rise of this movement, from the Succession character Shiv Roy's wardrobe — online searches for her outfits have reportedly risen by 300% since the hit show first aired in June 2018 — to the minimalist, neutral-toned clothing worn by Gwyneth Paltrow at her recent court appearances. It's a style that exudes old-money elegance and is a stark contrast to the showy designs typically worn by the Kardashians.
Vogue recently predicted that quiet luxury will cement itself as one of 2023's biggest trends. Forbes has also proclaimed that it's "here to stay". That's quite a turnaround from two platforms that have heavily endorsed the logomania that has filled runways, magazines and social media pages for the past few years.
"Just as any fashion comes and goes, I think we've reached the peak of logomania," says Emily Abraham, co-founder of the pre-loved designer accessories boutique Love Luxury. "Once something becomes oversaturated, people begin to want something else, and wearing loud, largely branded products is becoming thought of as vulgar." 
London-based jewellery designer Nomera Ajmal of Nomera Jewellery explains that logomania has become a "generic indication of conformity to fashion's whims" rather than a statement of personal style. She believes that there's a deeper significance to the look's demise, arguing that it has become synonymous with "fast fashion and disposable culture, which has become increasingly unpopular as people become more aware of the environmental impact of their choices".
Many fashion insiders have come to view conspicuous branding as a symbol of overconsumption and are talking of a shift towards an aesthetic of quality over quantity.
"The overexposure of logomania may be perceived as wasteful and aligned with materialism instead of mindfulness," explains Manchester-based jewellery designer Imani Asi of Imani & Co.
Of course, fashion — and particularly fast fashion — is not often rooted in ethics or mindfulness. Modest fashion, however, has a deep foundation of values and ideals that have much in common with those at the heart of quiet luxury.
Mary-Kate and Ashley Olsen's brand, The Row, has long epitomised quiet luxury, yet never quite gained mainstream acceptance. Now, though, the TikTok generation, including influencers such as looxlikecarrie, fabianacristinx and thenewyorkstylist, appear to be embracing it wholeheartedly.
While quiet luxury may not specifically target modesty-conscious demographics, Muslims who work in fashion point out the similarities underlying both movements.
"Less is becoming more," says Sara Chouki, the London and Dubai-based designer behind the Ninas Collection. "The fashion industry is currently dominated by minimalistic, unbranded trends featuring neutral palettes and 'clean girl' aesthetics.
A recent Harper's Bazaar article said quiet luxury is a whole "lifestyle" — a word often used by modest fashion proponents. Some of quiet luxury's similarities with modest fashion are coincidental; as Abrams points out, both often include muted tones and tailored pieces, rather than tight and skin-baring looks. Asi believes that in spite of the similarities between the two trends, including "subdued, understated classiness" and "subtle, minimalist approach", both should be viewed as "distinct trends with their own origins and aims".
She also acknowledges that the emphasis on quality and luxury may present some barriers to accessibility for the average consumer. "Not everyone may be able to afford it, so it may ultimately remain attainable only to those who have the bank balance to back it," she says.
Some fashion publications have referred to the quiet luxury aesthetic as "stealth wealth". While it may be a logo-free movement, as celebrity enthusiasts such as Sofia Richie and Hailey Bieber prove, it is not one that eschews high-end fashion brands. In addition to The Row, luxury labels such as Bottega Veneta, Max Mara, Loro Piana and Khaite are generally classified as quiet luxury brands.
While this elitist element of the trend may conflict with modesty, there are ways to replicate the look with more affordable style staples. For starters, it is simple to adopt, involving the creation of a capsule wardrobe of basic, yet luxe-looking pieces.
Effortlessly chic neutral colours and streamlined silhouettes — often featuring sharp tailoring, minimalist cuts and indulgent-looking textiles — are key. Strong blazers, satin blouses, simple white T-shirts, linen trousers, slingback pumps and classic shoulder bags all belong in your quiet luxury starter kit for the summer season.
When shopping, invest in staples that are timeless. Seek pieces that, while not statement-making in themselves, make a subtle announcement when styled: that you look rich, and don't need to cover yourself in brand names. Whether such motivations are modest or not is another conversation for another time.
Topics
---
Get the Hyphen weekly
Subscribe to Hyphen's weekly round-up for insightful reportage, commentary and the latest arts and lifestyle coverage, from across the UK and Europe
---