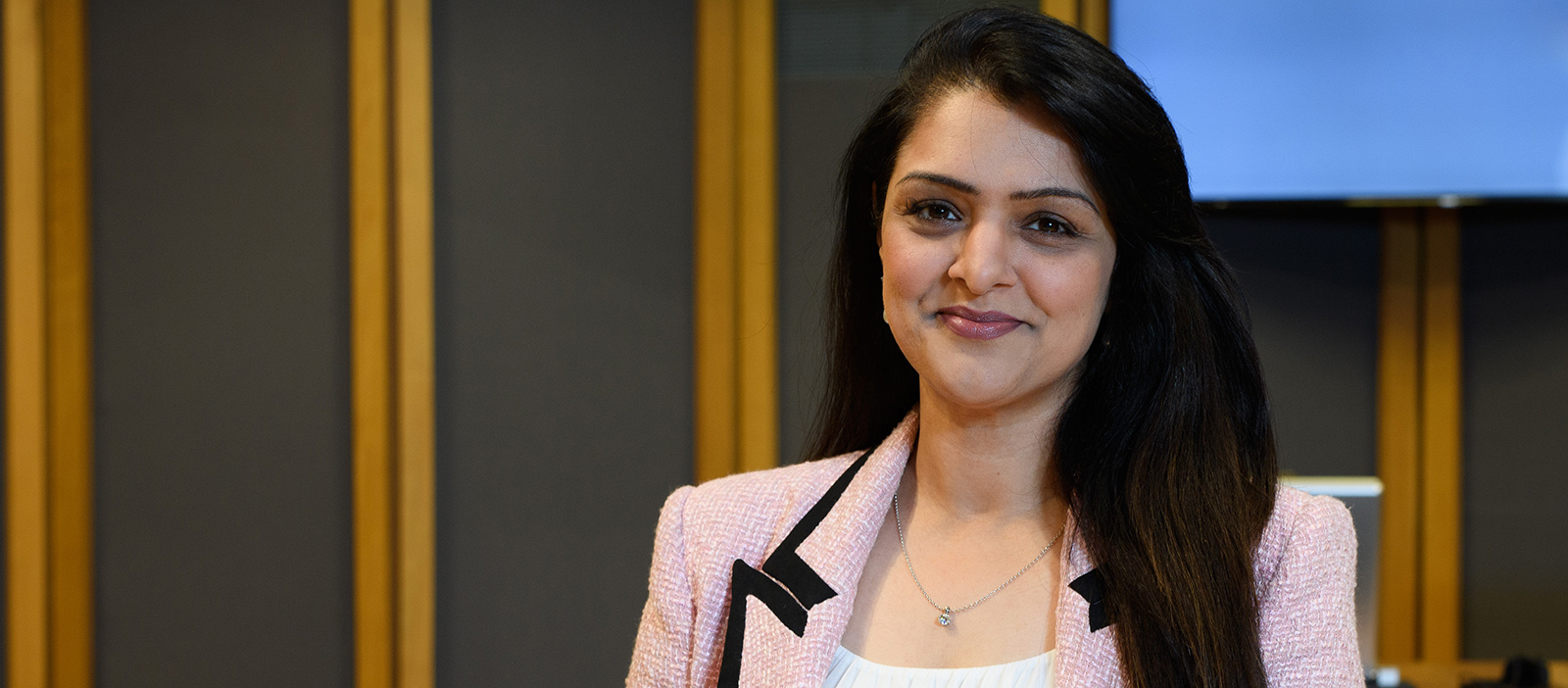 'I want to make all Muslims aware that you can make a real difference' – Natasha Asghar MS Q&A
Photograph courtesy of the Welsh Parliament
The Welsh Conservative shadow minister for transport and technology talks about expanding public transportation, cutting carbon emissions, and how politics has affected her dating life
In 2021, Natasha Asghar became the first Muslim and minority ethnic woman to be appointed to the Welsh Senedd. A representative of South Wales East, she serves as the Conservative shadow minister for transport and technology. She is the daughter of Mohammad Asghar, who was also an elected member of the Senned for the same constituency.
In 2021, she was named in British Vogue's 5 Forces for Change. She was also recognised by the BBC as one of its 100 most influential and inspiring women. Prior to her political career, she was a TV presenter on the shopping channel QVC.
This interview has been edited for length and clarity.
Since your appointment, you have been advocating for a travel pass, similar to London's Oyster card, which will allow people to travel more easily on all public transport across Wales. Have you made any progress on this?
The All-Wales travel card is still at the top of my agenda. It's something that First Minister Mark Drakeford, and Transport for Wales have supported. But because I have made such a big song and dance about it, they actually have taken a bit of a step back. I believe they are worried that if it does go ahead, I will get the credit for it. I don't see why party politics should mean that people are being deprived of such a great opportunity in Wales, particularly when it comes to public transport.
I've had many conversations with people who created the Oyster Card in London. They said that here in Wales, it would be very easy to create a similar system. The infrastructure is already in place and it's not going to cost a lot of money. If it was to go ahead, it could be achieved in the space of a year, maximum.
You are the first female ethnic minority member of the Senedd. Have you ever faced any discrimination in your position?
None. I know there are a lot of politicians in Scotland and England who have experienced racism and sexism, but as far as my own experience goes, I've been really lucky. That's why I'm going out and openly encouraging women from ethnic minorities, from Muslim backgrounds, to get into politics.
What work are you doing to encourage other Muslims to consider a career in politics?
I go everywhere I can in order to try and get the word out – schools, colleges, universities, women's groups and LGBTQ+ groups.
For most Muslims, particularly South Asians, entering politics is something they have never thought about. I know my own parents would have loved me to take a traditional career path, such as becoming an accountant or a doctor.
I genuinely believe that politics needs to be representative of the society we live in. I want to make all Muslims aware that you can make a real name for yourself and make a real difference, regardless of your race and religion.
What is the most rewarding aspect of your job?
To be able to help people with things that they are unable to fight for themselves is really rewarding. This has included things such as getting a child a placement in a school, or helping a person who was experiencing health issues to get the rehabilitation that they needed.
What do you think are the most pressing issues affecting Muslims in Wales right now?
Young professional Muslims are struggling to secure jobs. I was recently approached by a group of Muslim doctors.
They believe that when it comes to being promoted or applying for specialist positions, they are at a disadvantage to their non-Muslim peers because of their names. Recruiters will say: "Well we've got enough ethnic minorities, we've got enough Muslim people already."
They have requested an alternative. When applying for a job, rather than putting a name on a CV, a candidate will just be given a number. This way a person may be assessed based on their talent and ability as opposed to just their name.
You have recently opposed the Welsh government's Environment Bill, which could see new charges for drivers of heavily polluting vehicles on major roads, such as the M4. Please can you explain your position?
I am absolutely in favour of having a clean air act. But when it comes to road charging, a form of congestion charge, I am vehemently against it.
Salaries in Wales are much lower than in England, Scotland and other parts of the United Kingdom. If salaries here were in line with London and people could afford it, it would be very different. I don't think that punishing people who are just about getting by financially is the way forward.
While the number of politicians from minority ethnic backgrounds has risen in recent years, a recent UK-wide YouGov survey found that almost half of ethnic minority adults aren't engaged with politics. Is this a concern for you?
I completely appreciate this. Unfortunately, trust in politicians has been lost over the last few years, and I want to work with charities and other organisations to improve this.
This year, my priority is to ensure that more people, across all communities, are getting involved in politics.
What do you think might surprise people about your job?
It is very much a 24/7 job, which means it isn't the most family-friendly. I'm in my thirties, and I am young, but I'm unmarried. Being in this job can be seen as an unattractive thing, particularly for a Muslim woman. I don't regret my decision to get into politics but there are days when you think to yourself, I wish that there were more people who would be open-minded enough to have a wife in this line of work. Unfortunately, that hasn't been the case for the Muslim gentlemen that I have come across.
Topics
Selected stories
From pickles and ferments to jams and chutneys, conserving surplus produce allows us to enjoy fruits and vegetables grown in familiar earth, many thousands of miles away

The western world's largest mosque is a point of pride for the country's Muslims, but its impressive scale and ornate design do not reflect their position in the country as a whole

The challenge for Keir Starmer is to combine control and compassion in efforts to tackle dangerous boat crossings