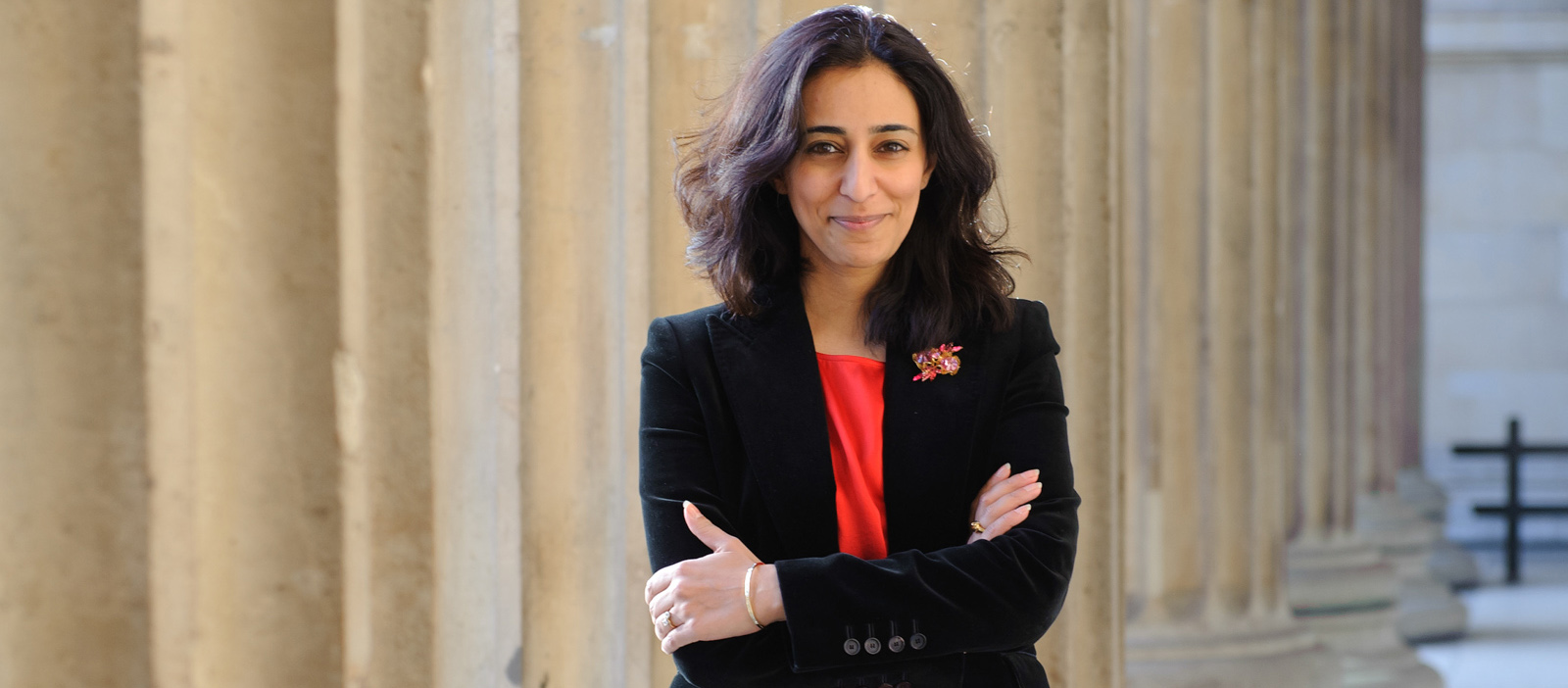 Qaisra M. Khan Q&A: 'Muslims from all over the world have a rich heritage'
Photograph courtesy of Qaisra Khan
The Islamic arts specialist talks about breaking into the art world and the stories beautiful things can tell us
Qaisra M. Khan is a curator at the Khalili Collections in London, one of the UK's largest private art collections, including a substantial selection of Islamic artefacts. She grew up in Manchester and entered the art world after studying at Cambridge University and working in the City.
Since beginning her career with an internship at Christie's auction house, she has worked at the Museum of Islamic Art in Doha, the British Museum and for other projects around the world. Khan is also author of Hajj and the Arts of Pilgrimage, published with Assouline in 2022.
This conversation has been edited for length and clarity.
How did you get into curation?
I didn't come from the usual art history route, but via a different discipline altogether. I read law at Cambridge University. When I graduated I knew I wasn't totally fulfilled and certainly not ready for the corporate world.
I stayed on at Cambridge to complete an MPhil in Oriental Studies and, after that, ended up working in the financial world for five years. It was at that point I knew I wanted to work in a more creative field. I embarked on a further MA at SOAS in Islamic art and architecture. I then had a string of amazing opportunities that allowed me to get a foot in the door. To change your career is not easy. You need deep conviction and to be extremely good at what you do.
What does a normal day look like for you?
There's no such thing as a normal day. Working in the private sector, as opposed to my time at the British Museum, is a very different experience. We are a small team at the Khalili Collections. If we have to lend objects to an exhibition, it may mean packing and accompanying them to a wonderful location and making sure they are looked after and displayed in the way we want. On other days we may be visited by people wanting to learn from our collection. At the moment I'm busy writing for forthcoming works, so a lot of research and reading.
Why is it important to preserve objects such as the items in the collections you've worked with?
In most cases, every one is unique. We can't just look at an object and think that there is nothing more to it. Each one tells a story and those stories are hidden until someone like me unravels them.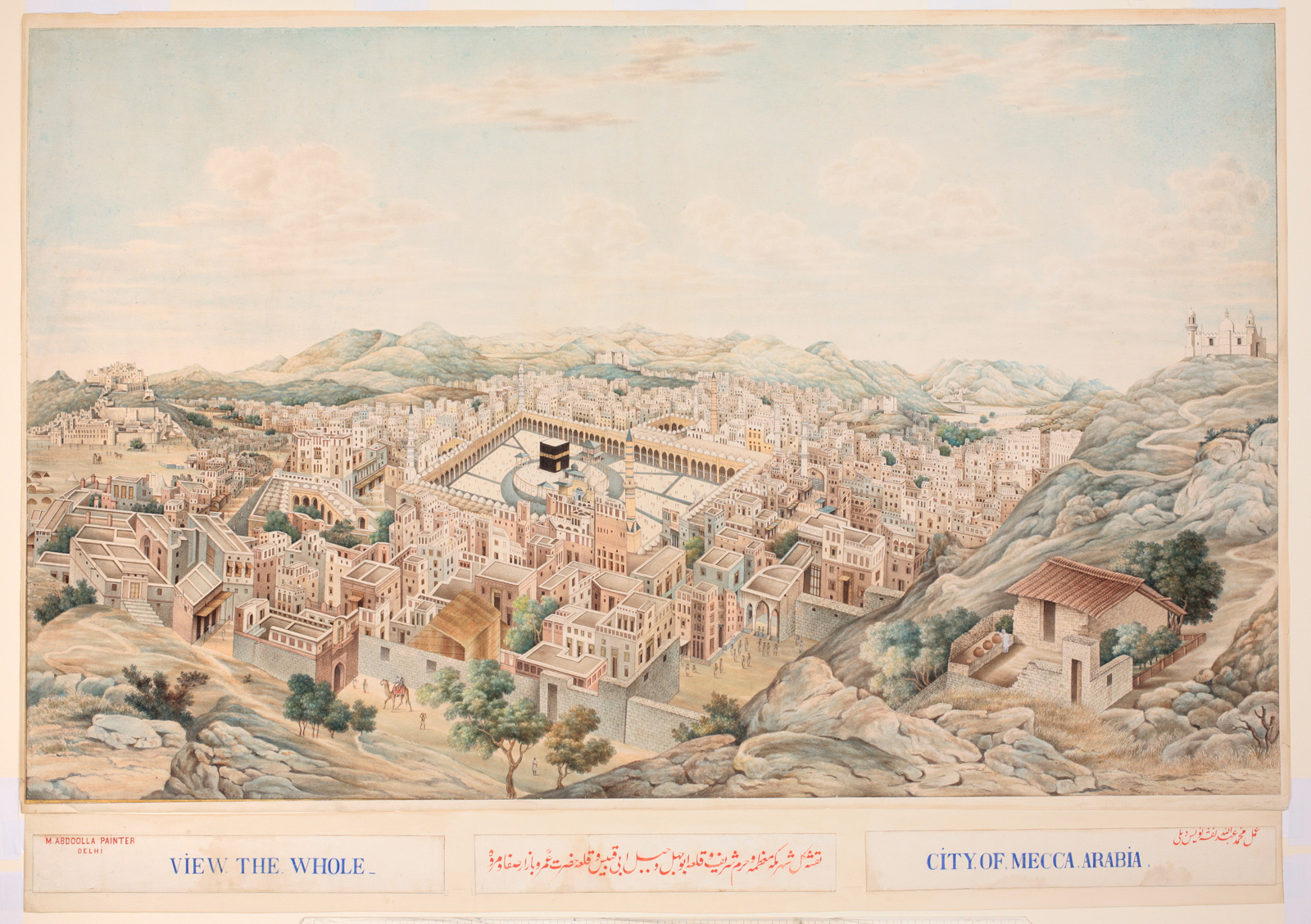 Why is it important for Muslims to visit these museums and collections?
I feel very strongly about Muslims visiting museums, not only to see items from their own heritage and religion, but other traditions too. There is a lot to be learnt from other cultures; it allows us to draw closer to one another. Muslims from all over the world have a rich heritage. We have not always been trained to appreciate the details, but I think the landscape is changing.
What would you say to someone interested in working in the heritage and archives sector?
The heritage sector can be difficult to break into. There should be easier ways to penetrate this traditionally elitist profession. However, it is full of immensely talented and interesting people and it's worth persevering.
What does it take to work in the sector?
Generally, it requires a proficiency in languages, the ability to write academic texts, an ability to understand art and material culture and to be able to interpret it to a wide audience. I love being able to see a unique story in an object that doesn't look like much on the face of it, and being able to handle priceless works of art. The heritage sector isn't just about art, though. It is about community, politics, economics and many other things. I am challenged every day.
What was it like working at the British Museum?
Working at the British Museum was an incredible experience and really it was the place from where I was able to launch my curatorial career. It is the pinnacle of the museum experience. It really gave me an insight into what makes an excellent exhibition and how a great public institution runs.
Are there any particular objects that you feel drawn to?
I have been working — though not exclusively — on the arts of pilgrimage for nearly 15 years, but I think there is one thing that is very difficult to do and that is put into a tangible form what it is like to feel the deep spiritual comfort you get from being in Mecca. For that reason I am often drawn to old photographs as they are as close as we will get to this feeling. The earliest photographs of Mecca were taken in 1880 and show what the old sanctuary was like. It's incredible, really.
What are you working on at the moment?
Right now, I have just published a book on our Hajj and the Arts of Pilgrimage Collection. Projects like this are complicated and require a huge amount of time and organisation but seeing the finished result is always worth it. I am also working on a book of collected essays on the subject that will published later this year. I am also working on an exhibition on William Morris, which is due to open next year at the William Morris Gallery.
Topics
---
Get the Hyphen weekly
Subscribe to Hyphen's weekly round-up for insightful reportage, commentary and the latest arts and lifestyle coverage, from across the UK and Europe
---