Paris embraces a new trend: alcohol-free drinks
With Ramadan almost upon us, there is good news for Muslims seeking more adventurous iftar options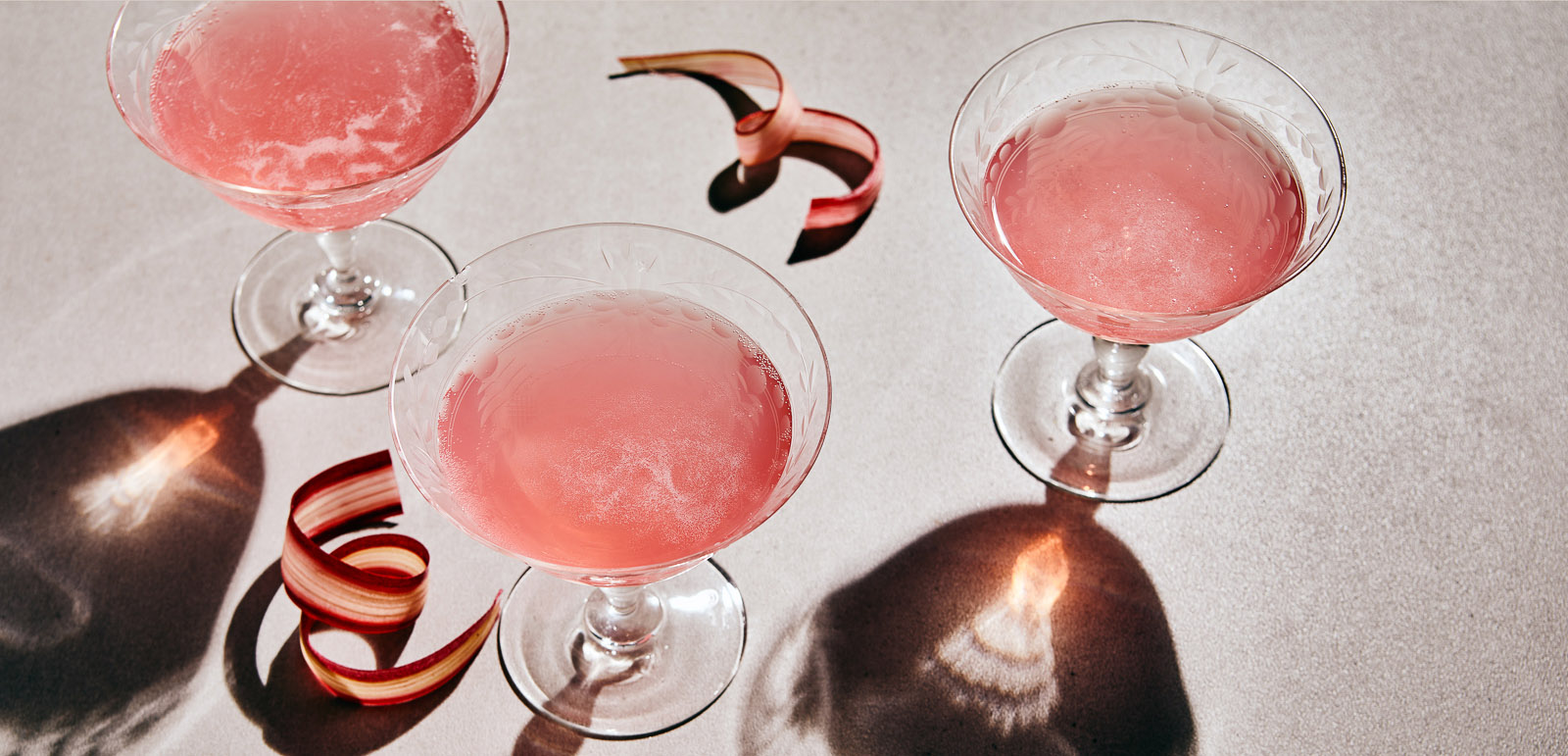 Famed for its fine wines and rolling vineyards, France is not the most obvious place for a low or no-alcohol scene. But this is exactly what seems to be emerging in the French capital. It is great news for Muslims looking for chic spots to meet during Ramadan, but it's also a welcome development for anyone choosing not to drink who has had enough of being palmed off with a Diet Coke.
It all began last year with the opening of a new boutique in the 19th arrondissement of Paris, Le Paon Qui Boit (The Drinking Peacock), which specialises in low and non-alcoholic drinks. Said to be the first of its kind in France, the store stocks some 400 products, from alcohol-free wines to botanical-based beverages and even CBD concoctions. The boutique works with local producers, holds regular tastings and has big plans, with a second shop due to open in the capital this year.
Now a growing number of hotels, cocktail bars and stores in the capital are starting to think more creatively about their non-alcoholic offerings. From the masterful mocktails at the hip hotel Nolinski and the creative blends of the basement bar Rehab to the many alternative beverages offered by La Grande Epicerie, sobriety seems to be the buzzword on everyone's lips. Bartenders at the Ritz Paris have even perfected alcohol-free cocktails that are the very height of guilt-free indulgence.
"It's been amazing to see how the scene has really taken off — and it's a growing trend for sure," said the founder of Le Paon Qui Boit, Augustin Laborde.
"For us, though, here at our store, it's not a matter of fashion but rather a whole new way of consuming — and inclusion is a very important part of that. It's important to us to cater to everyone, whether that's Muslims, pregnant women, athletes or 'flexi-drinkers'. We also use a clear labelling system, showing which drinks are vegan, organic, gluten-free, halal or have 0.0% alcohol, so that all our customers can feel safe in their choice. For Ramadan, we plan to produce a leaflet listing all our products that are halal-certified to better guide our Muslims customers.
"In short, everyone can potentially enjoy non-alcoholic drinks. So, through our store, we are promoting a new, friendly and more inclusive way of life."
Surprising as it may sound, this rapidly growing scene in Paris reflects a wider trend across France. In recent years, a whole host of acclaimed products have been launched, from the alcohol-free wines of Le Petit Béret in the Occitane region to the Sober-Rum of Sober Spirits in Lyon and the juniper-inspired beverages of JNPR in Normandy.
Last year, a new book on alcohol-free drinks was released in France. Written by mixologist Matthias Giroud, co-founder of the cocktail and mocktail hotspot L'Alchimiste in Boulogne-Billancourt to the west of Paris, No Low showcases 60 low or no-alcohol recipes.
The trend also mirrors a general decline in alcohol consumption by the French. The average intake per adult fell by around 40 litres between 2001 and 2021, according to IWSR Drinks Market Analysis, with most of this decrease attributable to changing habits in wine consumption.
"France is also one of the more dynamic no-alcohol markets," said Jason Holway, market analyst at IWSR. "The no-alcohol category in France grew 14% in 2022 versus 2021, and it's forecast to grow a further 13% between 2022 and 2026."
Back in the capital, though the alcohol-free scene does have its sceptics, it has been welcomed with open arms by others. This is especially the case for Muslims in the city who abstain from alcohol altogether.
"I am so happy that the alcohol-free trend is gaining momentum in Paris, as it allows you to have a quality alternative when you don't drink," says Tassadit Bouali, 39, who lives in the 19th arrondissement.
"Also, Le Paon Qui Boit is great as it offers the chance to find superior and diversified drinks in the same place. So, during Ramadan, which is a family celebration and an opportunity for us to get together at home to share good meals, I intend to buy a few non-alcoholic drinks to brighten up our iftars a little more.

"Now I can finally use beautiful crystal glasses and offer quality drinks to guests rather than the usual soft drinks or fruit juice."
In the Paris suburbs, Faisal Nisar, 36, has also embraced the thriving new scene. "I used to drink alcohol very occasionally, but I decided to stop completely — mainly because it's better for your health," he said. "So, I welcome this new trend in terms of the health benefits it will bring for people — and also for mental health, too."
Others say they appreciate the reduced calorie count, the chance to try something new and, ultimately, the diversification of Paris nightlife. No wonder, then, that the city's bar managers are mobilising to cater for this new consumer. Taha Siddiqui, owner of The DISSIDENT Club, in the 9th arrondissement, says demand for non-alcoholic drinks has grown substantially, especially among younger customers.
"We already offer a few non-alcoholic cocktails," he said. "But, given the demand we're seeing, we are thinking of introducing a wider range to cater to this new trend.

"We are still finalising our plans for Ramadan, but we hope to do an event for the Eid featuring a Muslim-background DJ."
Overall, it seems the alcohol-free scene in Paris is only just getting started. So, as they say in France when they clink their glasses, "À votre santé!". To your health.
Topics
Selected stories
From pickles and ferments to jams and chutneys, conserving surplus produce allows us to enjoy fruits and vegetables grown in familiar earth, many thousands of miles away

The western world's largest mosque is a point of pride for the country's Muslims, but its impressive scale and ornate design do not reflect their position in the country as a whole

The challenge for Keir Starmer is to combine control and compassion in efforts to tackle dangerous boat crossings