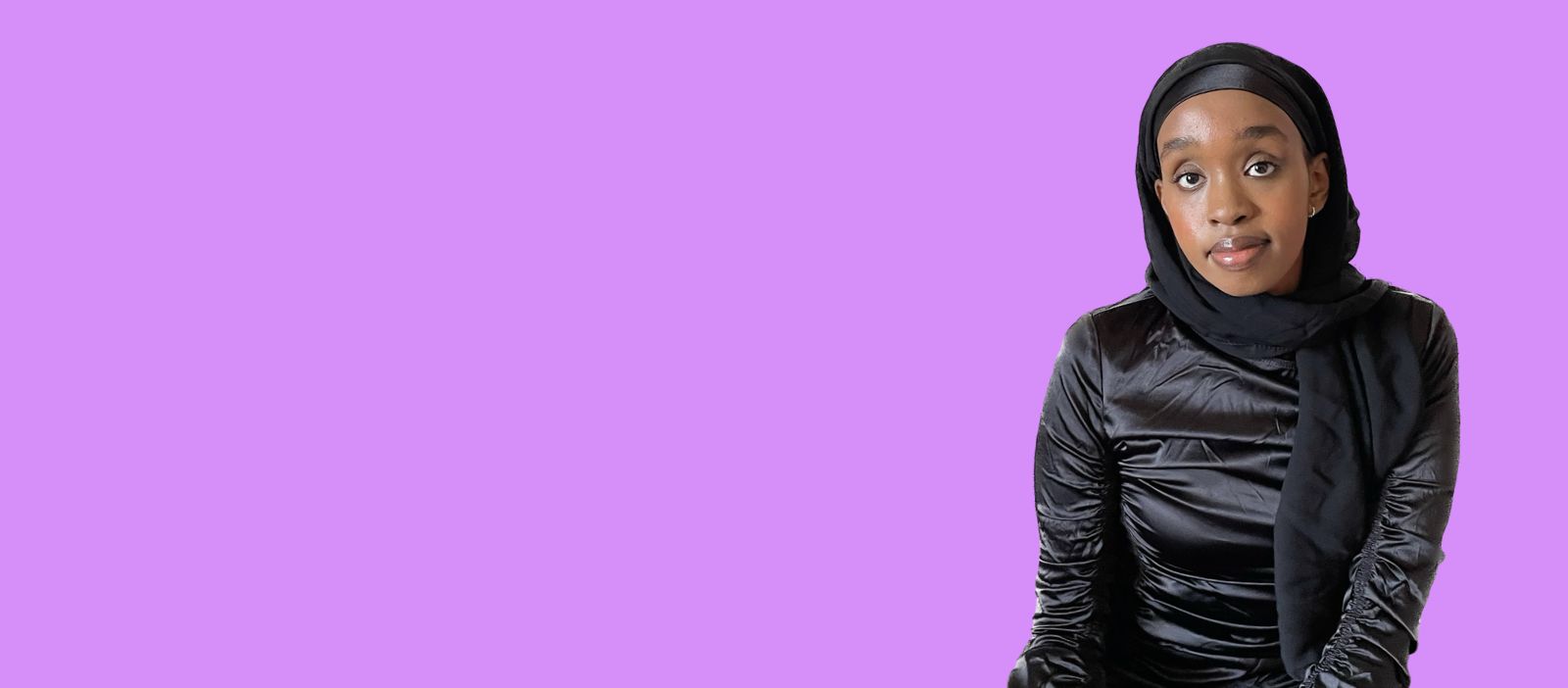 Sabrina Ali Q&A: 'I wanted to do something centred around Somali girls'
Photograph courtesy of Sabrina Ali
The writer and actor talks about her latest play and why representation at all levels of the arts matters
Sabrina Ali is a British Somali actor, playwright and screenwriter. Her play Dugsi Days debuted in October and completed a sell-out run at Rich Mix in east London in January. Here she talks to us about how the seminal 1980s movie The Breakfast Club has influenced her work, her love of horror films and why representation matters.
This article has been edited for length and clarity.
How did you first get into writing for the theatre?
Initially, I was very interested in acting. That was my main passion, but in 2020, during the pandemic, I wrote my first play. I let one of the co-founders of the theatre company Side Eye Productions know that I was interested in writing. I'd performed in one of their plays before, called Home, which is about Somali families. That gave me the opportunity to write for the stage and was when I wrote my first one-woman play.
Can you tell us about it?
It was called Muna Knows it All, which I wrote and acted in. It's about a criminology student who feels she isn't being taken seriously. Her best friend is getting married, but she isn't asked to be a bridesmaid. Then, the wedding dress is destroyed and Muna accuses the bridesmaids of ruining it. She conducts an investigation, but begins to realise that it was actually her who did it. That was really fun. It was my first one-woman show and I played different characters. It really pushed me out of my comfort zone.
What drew you to use dugsi — Somali religious school — as the setting of your latest play?
Dugsi or madrassas are something that most young Black Muslim girls and boys have experienced growing up in the UK. I knew that I wanted to do something centred around Somali girls. We did a casting call when the script had still not been written. I just asked a bunch of girls to tell me their funniest experiences of dugsi. I wanted to give them an opportunity to showcase their talents. 
I thought it would be fun to explore the different archetypes of young Somali girls, because we are all different and not one-dimensional. I also wanted to have four characters who, in the outside world, would never interact or be friends. What's something that's gonna force them to interact with each other for an hour? Detention at dugsi! I'm a big fan of The Breakfast Club, so the idea of putting different people together came from that.
The response to the play has been really good…
I was super-surprised by that. We obviously don't have a social media team, but when we first released tickets in October, it sold out within 24 hours. A lot of the people there were Somali. That showed how much Somali people want to see themselves on stage. It was the biggest shock to us that so many Somali people were coming up to us to say that they hadn't ever been to the theatre before, because they never thought it was for them.
What needs to happen in the arts to get more Somalis writing, acting and going to the theatre?
You can't have good representation on the stage if you don't have good representation behind the stage. The people who are making decisions that are funding plays and films, they have to be representative of me and my culture. If you give us a chance and give us funding, there's so much we can do with it.
Young black girls also make up fewer than 1% of people on screen, so we can't afford to be written badly. You have to be so careful when you are presenting these characters, because it's how others see us and how we see ourselves as well.
What's your next project?
I'm working on rewriting Dugsi Days, because it was a scratch play of around 45 minutes. I really wanted to make it, like, an hour long. I have always been interested in screenwriting as well, so I want to work on that too.
And what's your dream project?
Right now I'm really into hoodie horrors and social horrors like Get Out. In a lot of horror films, the villain is a scary monster, but with social horror the scariest monsters are the evils that humans create. I really want to do something like that, to play around with that genre, and hopefully have something on screen with a young black Somali character — like a younger me — constantly going to auditions.
Topics
Selected stories
From pickles and ferments to jams and chutneys, conserving surplus produce allows us to enjoy fruits and vegetables grown in familiar earth, many thousands of miles away

The western world's largest mosque is a point of pride for the country's Muslims, but its impressive scale and ornate design do not reflect their position in the country as a whole

The challenge for Keir Starmer is to combine control and compassion in efforts to tackle dangerous boat crossings