UK community organisations mobilise to help people affected by earthquake in Turkey and Syria
More than 1,500 fundraising and aid drives have been set up, across the country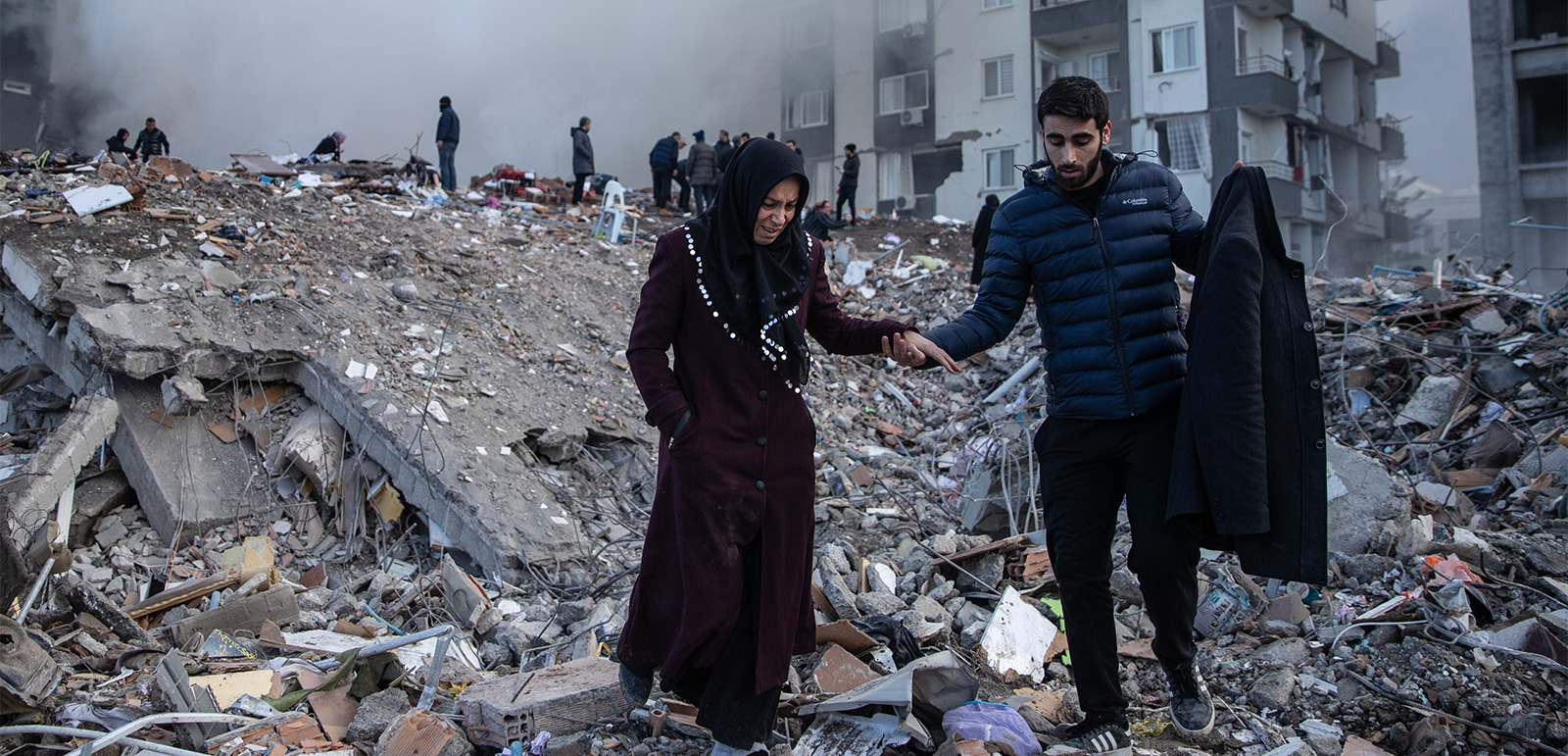 Community centres and local organisations across London have opened fundraisers and donation drives after powerful earthquakes killed thousands of people in Turkey and Syria.
In the early hours of 6 February, a 7.8-magnitude quake hit south-eastern Turkey and Northern Syria, with its epicentre near the Turkish city of Gaziantep.
At the time of writing more than 5,100 people have been confirmed dead. The World Health Organisation has warned that up to 23 million people could be affected by the catastrophe. Meanwhile, rescue teams are engaged in round-the-clock efforts to locate and save people trapped in the wreckage. Officials have now warned that snow, rain and freezing temperatures in the region are compounding the threat to life.
On Monday, the UK government announced it had sent a team of 76 search specialists, along with equipment and dogs to assist rescue teams in Turkey. It is also funding the volunteer-led White Helmets to carry out search and rescue efforts in Syria.
At grassroots level, local groups and charities are also stepping in to provide assistance to affected regions. In less than 24 hours following the earthquake, the West London Turkish Volunteers (WLTV) have collected hundreds of donations, including blankets, winter jackets, hats and scarves.
The charity is working with Turkish Airlines, which has confirmed it will transport the shipments free of charge. People wishing to donate should take items to the organisation's Hounslow headquarters before Saturday, 11 February.
Speaking to Hyphen, WLTV's chair, Ozkan Kalkan, said that his phone "hasn't stopped ringing since Monday morning".
While donations of physical supplies are necessary, cash is also vital. In Stoke Newington, east London, the Aziziye Mosque is raising funds for the Turkish Red Crescent, which is distributing food and medical aid in the affected regions.
"It will take time for donated items to reach people. Right now, financial support will be faster and more effective," said imam Ebu Bekir Tezgel.
Volunteers at the Kurdish and Turkish Community Centre in Hackney have opened an online fundraiser and plan to take to the streets to collect donations from the local community.
Organiser Orhan Dil said he is in contact with trusted charities and volunteers on the ground in Gaziantep province, but added that reaching victims is proving difficult.
"It's been more than 24 hours and people are still waiting to be saved, begging for help," he said. "There are many logistical issues, roads are blocked and airports are not in use. At this time, we're still trying to figure out the best way to help those in need."
Meanwhile, SCAN UK, a network of Syrian NGOs and charities, said that a number of its member organisations have launched aid efforts. Among them is the Syrian British Medical Association, which is collecting donations to provide much-needed assistance, supplies and equipment within the country.
"As a community, we are overwhelmed with grief. The more we talk to each other here, the more we know that most of us have family or friends in the affected area," said SCAN UK board member Lena Amir Baurak. "The devastation in Syria is on a biblical scale, and the death toll we are hearing about in the news is likely just the tip of the iceberg."
Across the UK, an estimated 1,500 appeals have been set up to support those affected by the disaster. They include:
West London Turkish Volunteers
The Syrian British Medical Society
Hand in Hand for Aid Development (Syria)
International Rescue Committee
Catholic Agency for Overseas Development (CAFOD)
Fundraising campaigns outside of the UK:
Topics
Selected stories
Is the Gaza truce a turning point in the Israel-Hamas war? Our panel discuss this and other topical issues. Plus, a look at the Muslim renters dealing with London's housing crisis

The filmmaker on her life, work and why telling women's stories is more important than ever

From Ramadan dates to Christmas pudding, food can encapsulate specific times of year and remind us of the circular rhythms of life