My Aberdeen: Leila Aboulela
An award-winning author who was born in Cairo and moved to Aberdeen in her mid-20s takes us on a tour of the 'Granite City'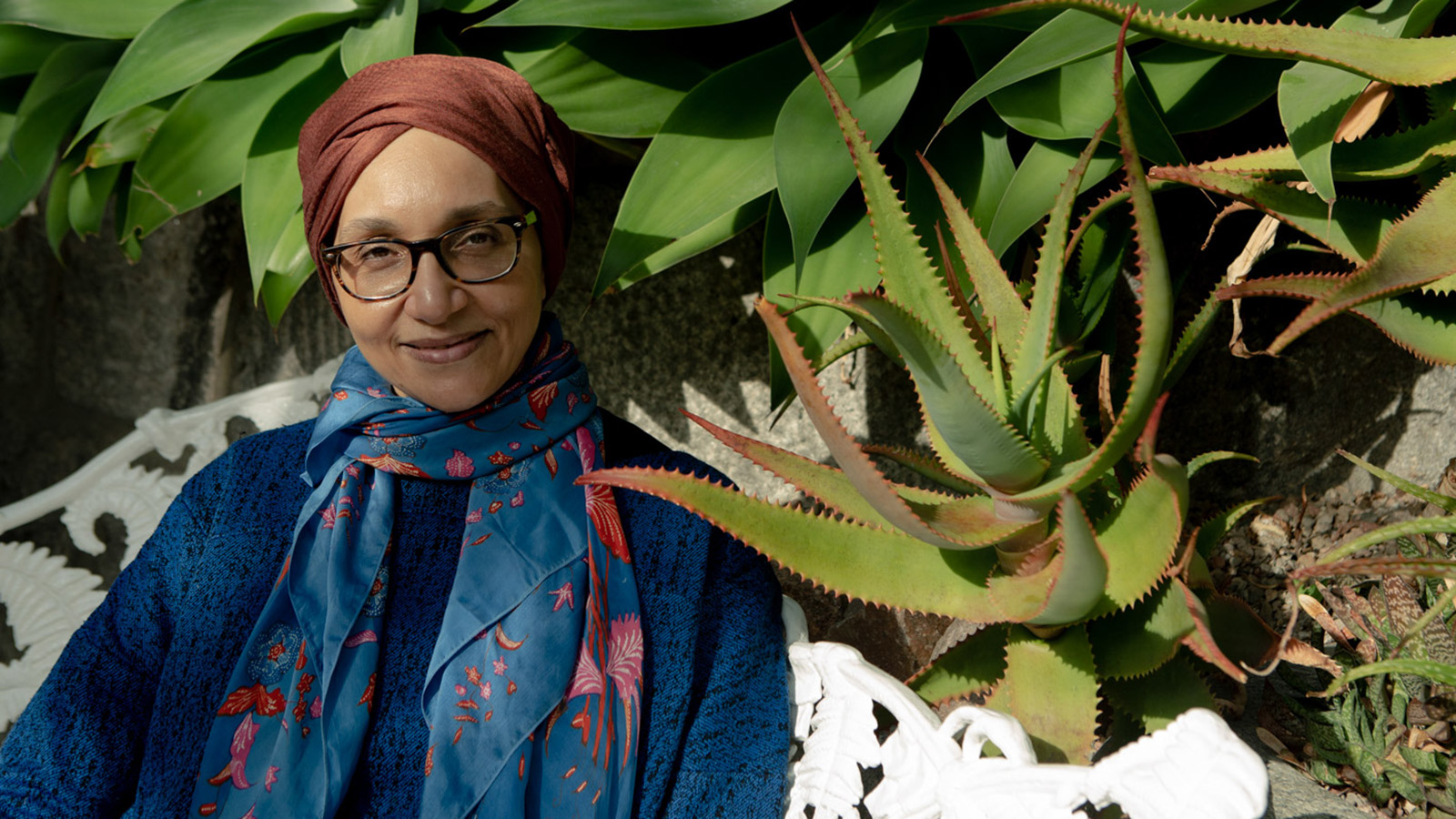 Leila Aboulela is an award-winning author of five novels who was born in Cairo and raised in Sudan. In 1990, while in her mid-20s, her husband's work in the oil industry brought her from the Sudanese capital of Khartoum to Aberdeen. The couple had little idea what to expect or of how long they might stay. On a windy Wednesday afternoon more than 30 years later, we joined Aboulela for a tour of the city she now calls home.
"The main reason for coming here is that the food is good," Aboulela said, gesturing to the beachfront Turkish Kitchen, Bar and Grill restaurant. "When I first came to Aberdeen in 1990, there was nothing like this. It was all very British and there wasn't this sort of Middle Eastern food."
Over the years a variety of different food options have arrived in the city, but many are takeaway only. The Turkish Kitchen, which opened its doors in 2019, is a sit-down restaurant that provides a perfect venue for family get-togethers and celebrations.
"We came here for Eid," she said. "It was really nice; it was almost like the whole of the restaurant were Muslims, celebrating Eid right here on the Aberdeen seaside."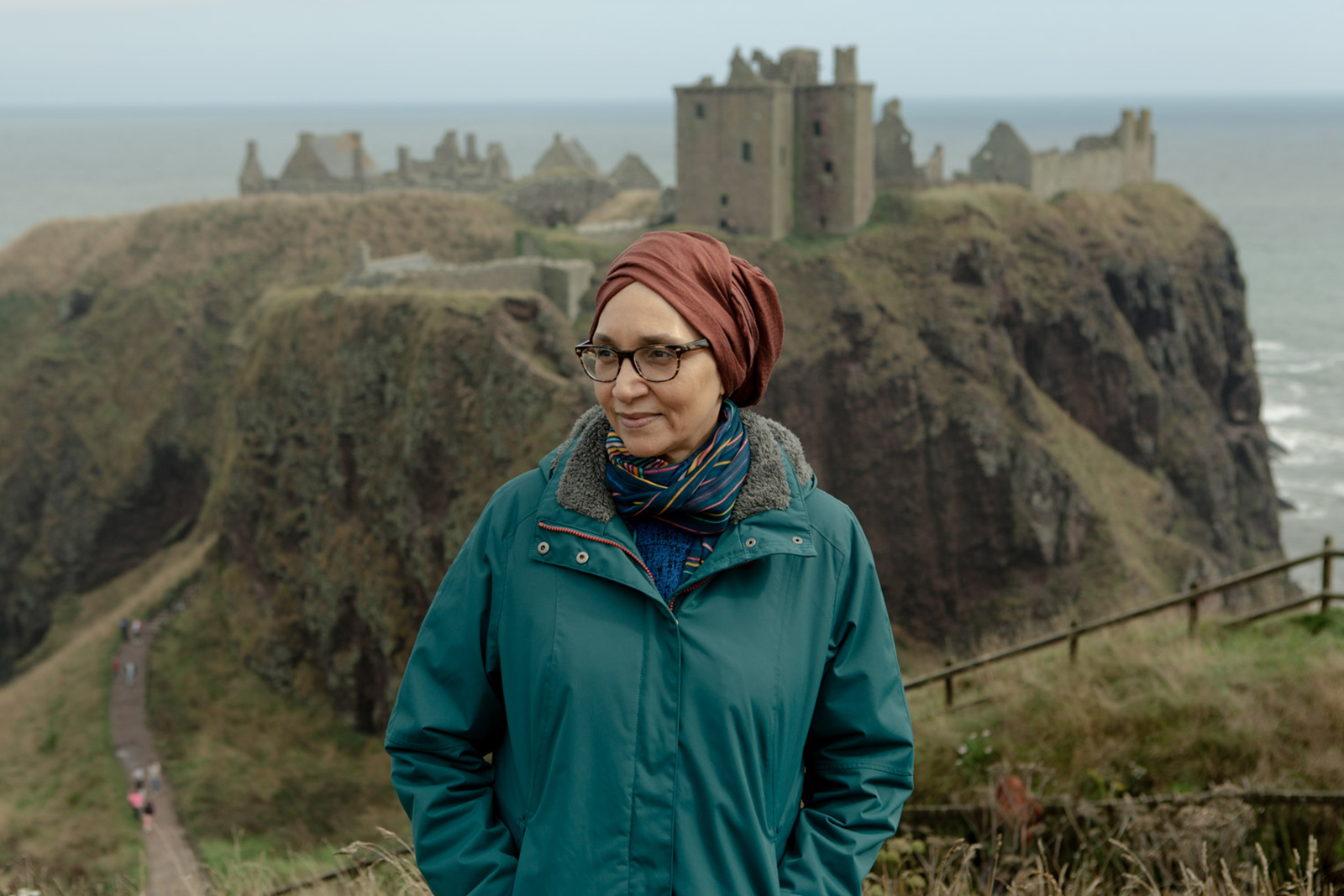 A few miles outside of Aberdeen, close to neighbouring Stonehaven, Aboulela looked out to the North Sea at a crumbling castle on the cliff's edge. Dunnottar Castle, a ruined medieval fortress, was restored and opened to the public in the 1920s. Today, a steady stream of tourists take photographs and walk its perimeter, but Aboulela remembers it as a quieter and more untouched place when she first arrived in Scotland.
"When we moved here I didn't know the city and I had a small baby, so I was very much indoors and didn't go out much," she said. "My mother-in-law came to stay and said, 'Don't you realise you have all these castles around you?'"
Together, the growing family visited many of them. But it was Dunnottar that made the greatest impression. "It made its way into my writing. Two of my novels have chapters set here. It's so evocative and atmospheric," said Aboulela.
"I brought my children here over the years. All our visitors, family and friends; we always come here. It's part of our family life."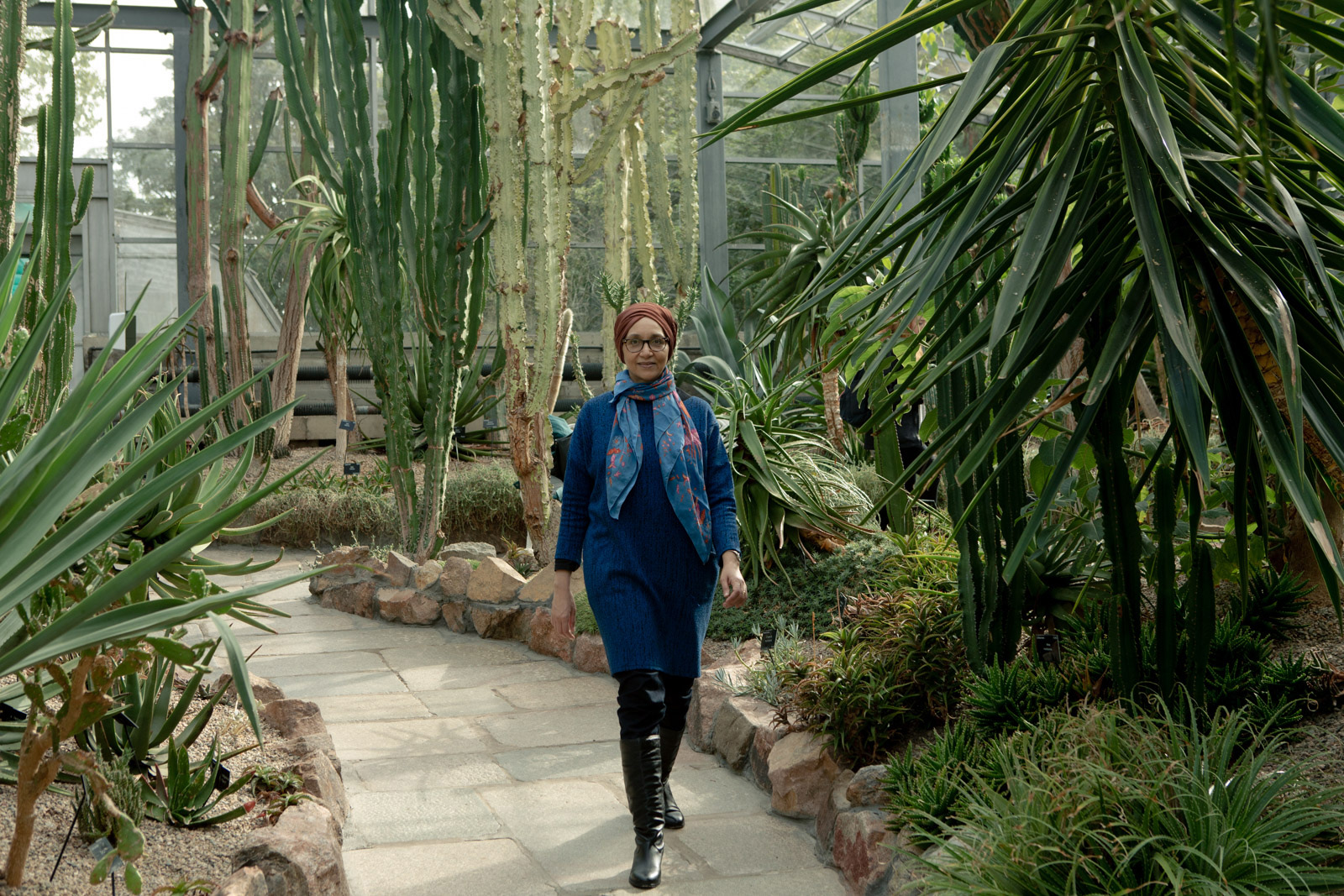 "My very first novel, The Translator, begins in the Winter Gardens, so it's very special to me," said Aboulela, who wrote the entire book not knowing whether it would be published or not. It went on to be recognised on the New York Times list of 100 Notable Books that year.
Her favourite spot in the Winter Gardens is the cactus house, where the hot and dry air immediately hits visitors as they walk through the door. "It's really a desert in here, and Sudan is desert," Aboulela explained.
"Things were really harsh in the 1990s. There was no WhatsApp, no internet. You felt that the distance between places was really big.
"I'd come to a new world and left everything behind. I knew nothing, I couldn't understand what people were saying. I didn't know if they were being friendly or unfriendly. Coming here was like getting away from Aberdeen and feeling a bit of home."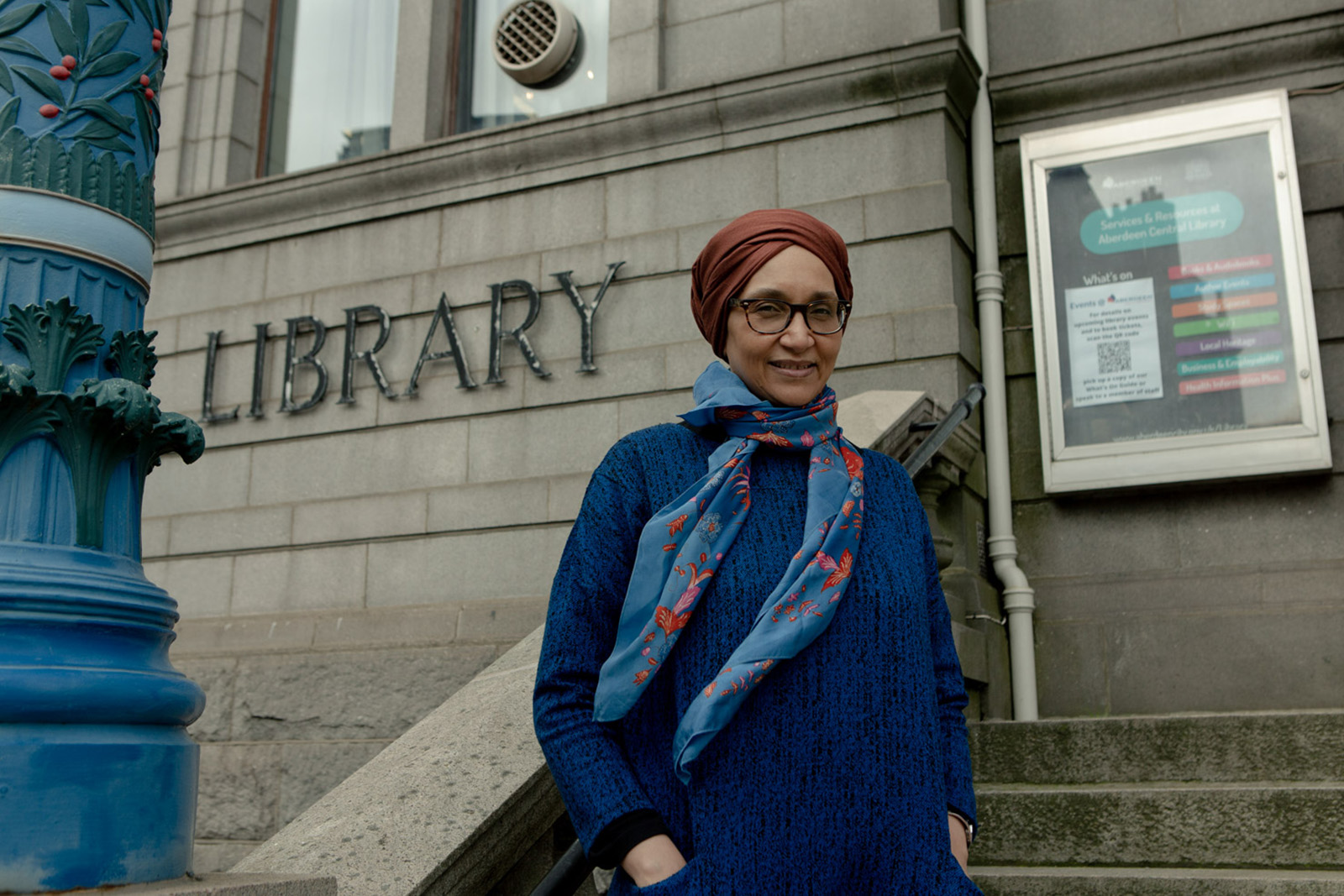 Aboulela arrived in Aberdeen with a degree in statistics and the intention to become a university lecturer. Having never written a word of fiction in Khartoum, it was at Aberdeen Central Library that she took creative writing classes and read widely, honed her craft and where her "whole ambition to become a writer was ignited".
"People say the best feeling is seeing your first book published," she said, standing at the bottom of the library's steps. "But, for me, it was finding out I could write and getting good feedback from my friends and the people in my writing group."
Aboulela is still in touch with many of them today. "The people there were much more friendly than the mums at the school gates," she said. "They were all interested in reading, and in different types of writing. They were interested in other cultures, other parts of the world. They had travelled or wanted to travel; they were interested in having conversations. I realised these were the people I wanted to be with."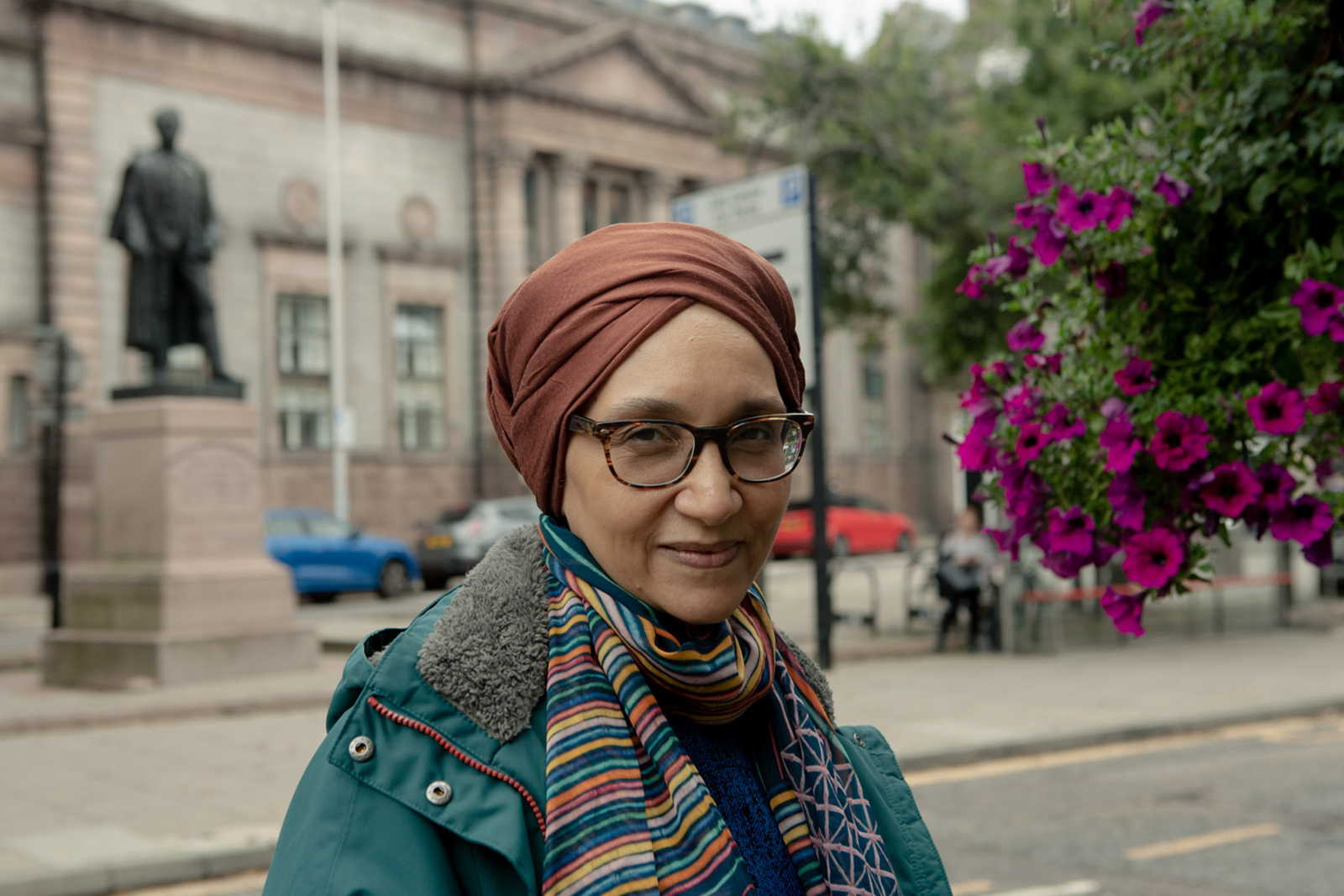 Aboulela had no idea the Aberdeen's statue of General Charles Gordon existed, until she walked past one day and was astonished to spot the word "Kartoum" on its plinth.
Charles Gordon was Governor-General of Sudan from 1873 to 1880, before returning in 1884 to take charge of the evacuation of Egyptian troops and European and Egyptian civilians, threatened by a rebellion against their rule. He was killed at the end of the siege of Khartoum in 1885, an event that ultimately led to Britain establishing rule over Sudan in 1899 following 18 years of conflict.
The Gordon Memorial College in Khartoum, established in 1902, was named after him. After Sudan gained independence from the British Empire, it became known as the University of Khartoum, from which Aboulela graduated in the 1980s.
"I always had this connection to this statue, even before I came to Aberdeen and found the word 'Kartoum' on it, which had such an effect on me," she said.
Now, Charles Gordon is a character in Aboulela's forthcoming historical novel, River Spirit. The book is set in the years before the British invasion of Sudan and will be published in March 2023.
Topics
---
Get the Hyphen weekly
Subscribe to Hyphen's weekly round-up for insightful reportage, commentary and the latest arts and lifestyle coverage, from across the UK and Europe
---