Injustice that cannot be whitewashed
With the world's eyes on Britain, the government is accused of reducing British Muslims' citizenship to second-class status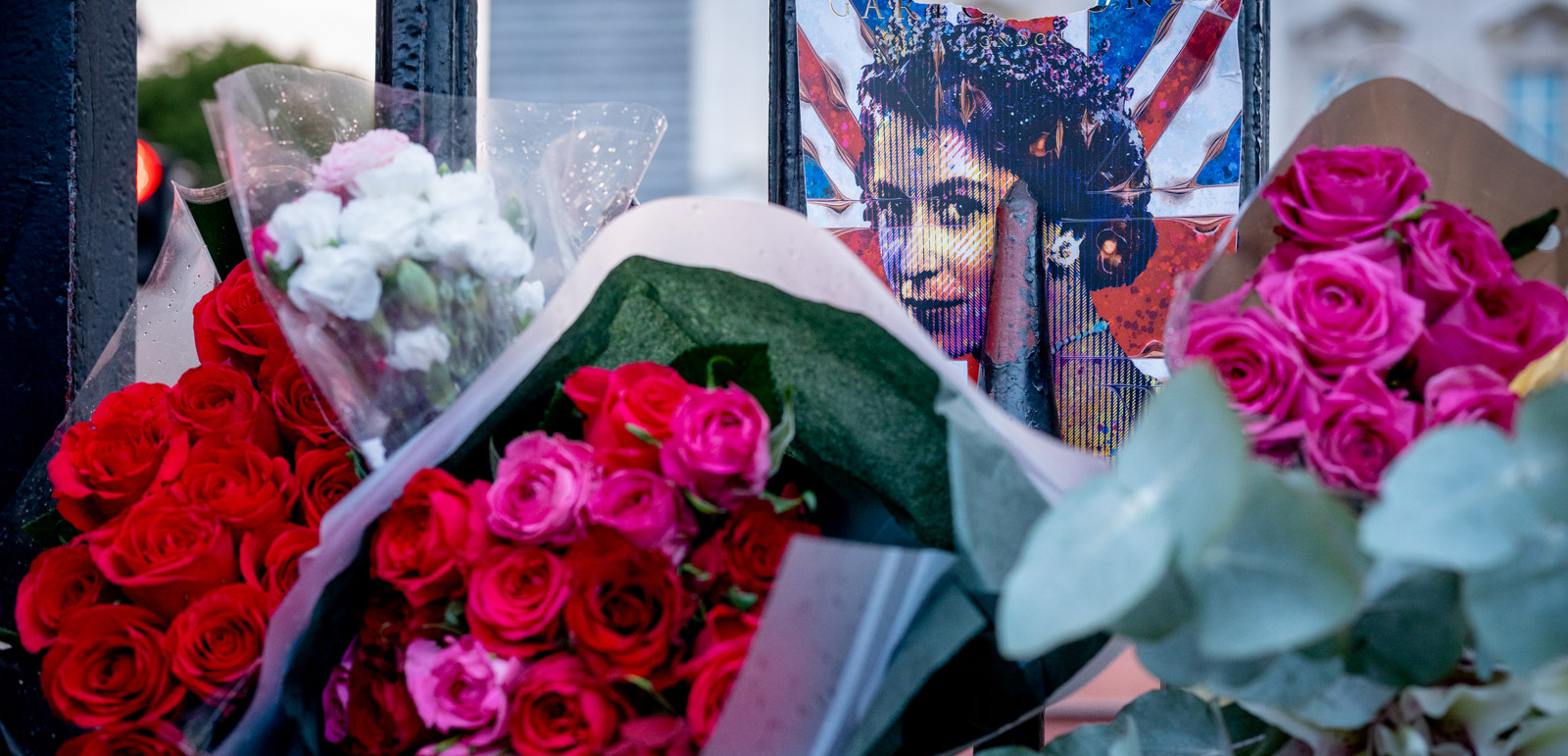 Britain is unlikely to experience another week like it this century. In just seven days, the country has seen the appointment of a new prime minister, Liz Truss, and the proclamation of a new king, Charles III, following the death of his mother, Queen Elizabeth II.
For the first time, TV cameras have been allowed to broadcast live the proclamation ceremony of the king in front of the current and former prime ministers and the political establishment. The pomp and pageantry for which Britain is world-famous — as well as the wealth of the monarchy — is being beamed around the clock into our homes, laptops and mobile phones.
The display highlights a jarring juxtaposition between the wealth and status of the Crown and a country suffering from deepening political and economic insecurity, with the worst cost of living crisis in recent memory and inflation close to a 40-year high.
More significantly, the outpouring of grief has served as a reminder of what it means to be a loyal British subject during a time of national change. But it also strikes a stark contrast to a deeply troubling new report examining the relationship between the British state and British Muslims.
The Institute of Race Relations (IRR) report, Citizenship: From Right to Privilege, released on 11 September, says that as a result of the government's recent Nationality and Borders Act, which extends powers to strip people of their British nationality, Muslims have effectively had their citizenship reduced to "second-class" status. The report adds that the targets of the expanded powers are almost exclusively Muslims and of south Asian heritage. According to the IRR's research, 10 individuals were deprived of their citizenship in 2020; 27 individuals in 2019 and 104 in 2017. Most were on national security grounds.
The report also describes the government's powers to strip British Muslims of their nationality as "nebulous and undefined" and cites the case of Shamima Begum as just one high-profile and notorious example of discriminatory practices by the government against British Muslims.
Readers will be aware that Begum was a 15-year-old east London schoolgirl when, she claims, she was groomed online and trafficked from London to Syria, along with two friends, into the hands of the Islamic State in 2015. In 2019, then Home Secretary Sajid Javid stripped Begum of her British citizenship on national security grounds, saying she could instead live in Bangladesh, the country where her parents were born and a nation she had never set foot in. Speaking on TV, Javid said he would not hesitate to remove a person's nationality "if it is the only option left for me to protect everyone that lives in the UK".
In July 2020, Begum petitioned British courts to be allowed to return to the UK to appeal against the Home Office decision. In February 2021, the Supreme Court unanimously ruled that Begum would not be permitted to come back to the UK to fight her citizenship case. At the time of writing, she remains in a refugee camp in northern Syria. A lawyer for her family accused Javid of cancelling her British nationality to further his ambitions of becoming prime minister and described the case as "human fly-tipping".
While Begum's case initially appeared to be a textbook case of radicalisation, last month it was reported that a Canadian intelligence operative was involved in facilitating her and her two friends' travel from London to ISIS-controlled Syria. According to documents seen by the BBC, the British government was also aware of this. The BBC also reported that the Canadian agent smuggled other Britons to Syria for ISIS. The suggestion that a western intelligence asset may have been involved in helping Begum get into Syria will surely reignite the debate over the removal of her British citizenship.
The IRR report makes a number of important points about the status of citizenship for Muslims in the UK. Report author Frances Webber says the government's powers create a hierarchy of who deserves British citizenship and who doesn't. Despite government claims that the powers are used only against those who pose a grave threat to national security, or who have committed abhorrent crimes, the report argues that they give certain people a "second-class, disposable, contingent citizenship".
Webber continues: "These classes of citizenship were brought in to target British Muslims of South Asian and Middle Eastern heritage. Such divisions act as a constant reminder to minority ethnic citizens that they must watch their step, and reinforce racist messages about 'undeserving' racialised groups unworthy of being British."
While the world's eyes are on Britain, the attack on British Muslims' citizenship rights reminds us all that we have been here before. In April 2018, the UK government was forced to issue an official apology to some of those from the Windrush generation for deporting and threatening to deport former citizens of the Commonwealth and, in some cases, their children. Black Caribbean Britons, though they had lived and worked in the UK for up to two generations, were told they were illegal residents because they had never been naturalised. In August 2022, the Home Office was forced to pay out £70m in compensation and associated legal costs to Windrush victims.
In the week the establishment is showcasing an outdated version of British history to the world, the scapegoating of ordinary British Muslims as intrinsically un-British is linked to a wider legacy of empire and the mistreatment of many subjects and descendants of its colonies. It's impossible to whitewash this injustice, and yet this is exactly the cognitive dissonance being forced on all of us.
Topics
Selected stories
From pickles and ferments to jams and chutneys, conserving surplus produce allows us to enjoy fruits and vegetables grown in familiar earth, many thousands of miles away

The western world's largest mosque is a point of pride for the country's Muslims, but its impressive scale and ornate design do not reflect their position in the country as a whole

The challenge for Keir Starmer is to combine control and compassion in efforts to tackle dangerous boat crossings