Mosques are becoming more welcoming to people with special needs
With over one-third of Muslims in England and Wales estimated to have a physical or mental illness or disability, awareness has never been more important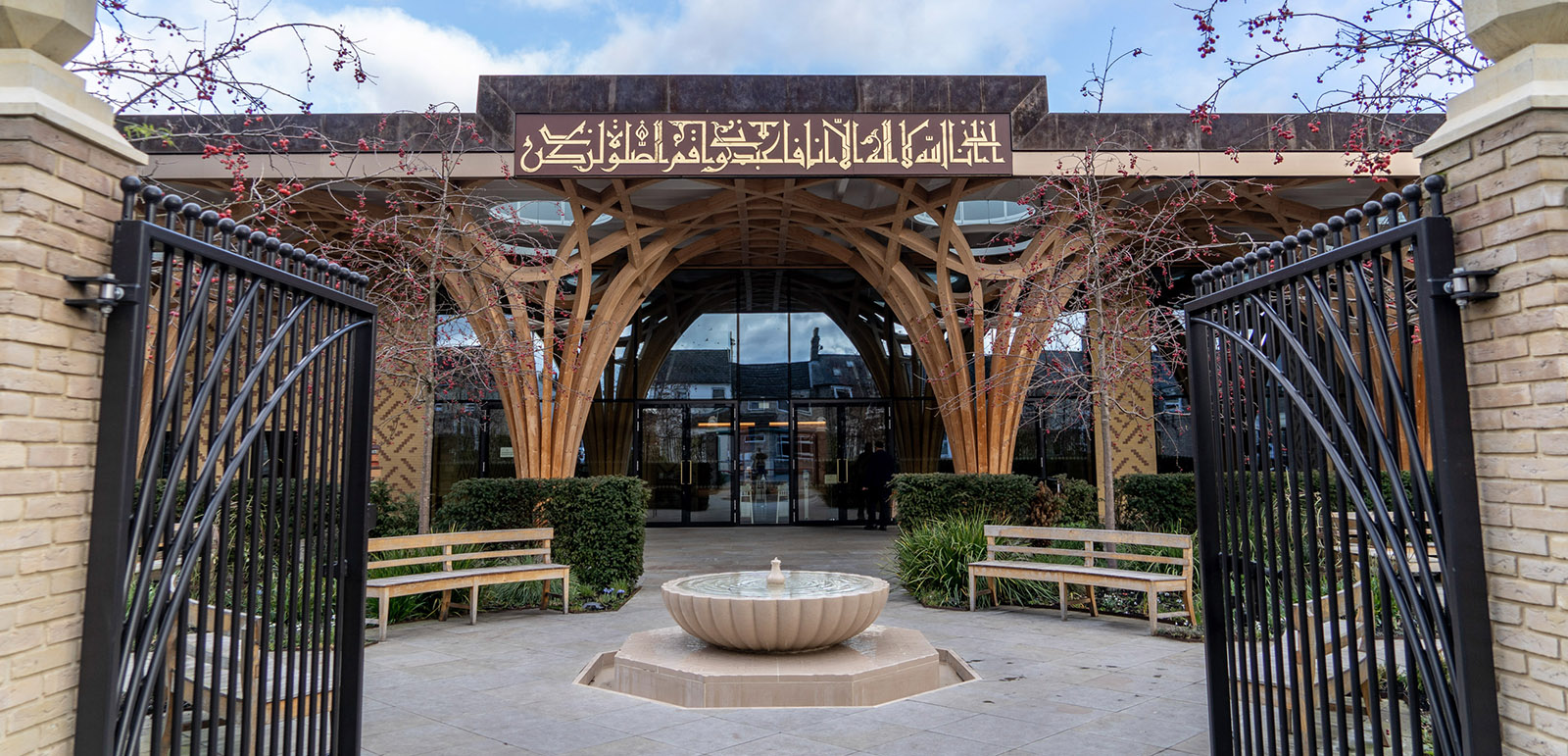 From an early age Abdul-Haleem Nuur was shy and quiet, compared to other children. His speech came late, he avoided eye contact and was nervous in unfamiliar places and around new people. As he got older, he grew increasingly anxious at the noise, bright lights and crowds whenever he went to a mosque.
Abdul-Haleem, who is autistic and has a learning disability, felt even more pressure when other children and their parents in the congregation stared and whispered when he rocked, hummed or made repetitive movements.
"I was putting on his shoes and these kids were murmuring and laughing that he needed help," said his sister Marasuli Nuur, 29. "It wasn't a nice feeling. I got upset and said, 'Do you have something to say?' Some women overheard and weren't happy, but it used to frustrate me."
Abdul-Haleem, who is now 15 years old, was sometimes so anxious that he often chose to stay at home in Greenwich, south London, instead of going to mosque worship with his family. His mother, Sharifa Sheikh, 54, said: "His face would light up when we said we'd go to the mosque, but on the journey there, you'd see he was frightened. I'd stay behind with him because I knew he wasn't happy."
Today, however, he loves attending the Greenwich Islamic Centre. This change is, in large part, thanks to the awareness-raising work of AnaHuna, a community-based project co-founded by the Nuur family and a friend named Ilham El Fenne, whose daughter, 14-year-old Nada, is also autistic.
Launched in 2018, Ana Huna (Arabic for "I am here") aims to make mosques more welcoming for children with disabilities, to support their families and promote understanding of people with special needs. It also assists families to complete forms for health or social care support, helps with translation and advises on education health and care plans. Despite relying on donations and the work of eight volunteers, the organisation estimates that it has provided support to an estimated 150 family members since its launch.
For Nuur, the visibility of people like her brother in places of worship is vitally important. "If you don't see people with disabilities, you won't think about how they do their shopping, how they live day to day," she said.
Ana Huna's first step involved gaining the support of senior members of the Greenwich Islamic Centre. Nuur is keen to point out that even the most basic moves towards inclusion can make a significant difference. For example, one religious teacher adopted a simple approach that helped to set the overall tone of the community.
"He didn't treat Abdul-Haleem any differently to other children. If he was rocking and humming, he was patient and wouldn't stop the lesson, bat an eyelid or be apologetic in any way," she said. "It's a subtle way of educating people."
Ana Huna also asked the centre for a space to hold weekly coffee mornings for the parents and carers of disabled children to connect with each other. The group now includes 12 Muslim women, the youngest still a teenager and the oldest now in her 60s.
Challenges faced by disabled people
Disabled access is a problem common to all places of worship across the UK. Although legislation such as the Equality Act of 2010 stipulates that such spaces must be accessible to people with disabilities, the reality stands in stark contrast.
Many religious buildings are old or poorly converted and lack ramps or lifts for people with mobility issues. But accessibility relies on more than just the physical structures of a building. In mosques, the crowded spaces and loudspeakers can trigger sensory overload for some people with learning disabilities or neurological and developmental conditions such as autism.
There are no available official figures on accessibility in places of worship, but research shows it is a challenge across all faiths. A June 2021 government study found that more than 16% of disabled people or carers had difficulty attending such spaces.
Within the Muslim community, physical access problems are compounded by stigma about learning disabilities and conditions such as autism. However, figures from the Office for National Statistics show that 35% of Muslims in England and Wales are estimated to have a physical or mental illness or disability.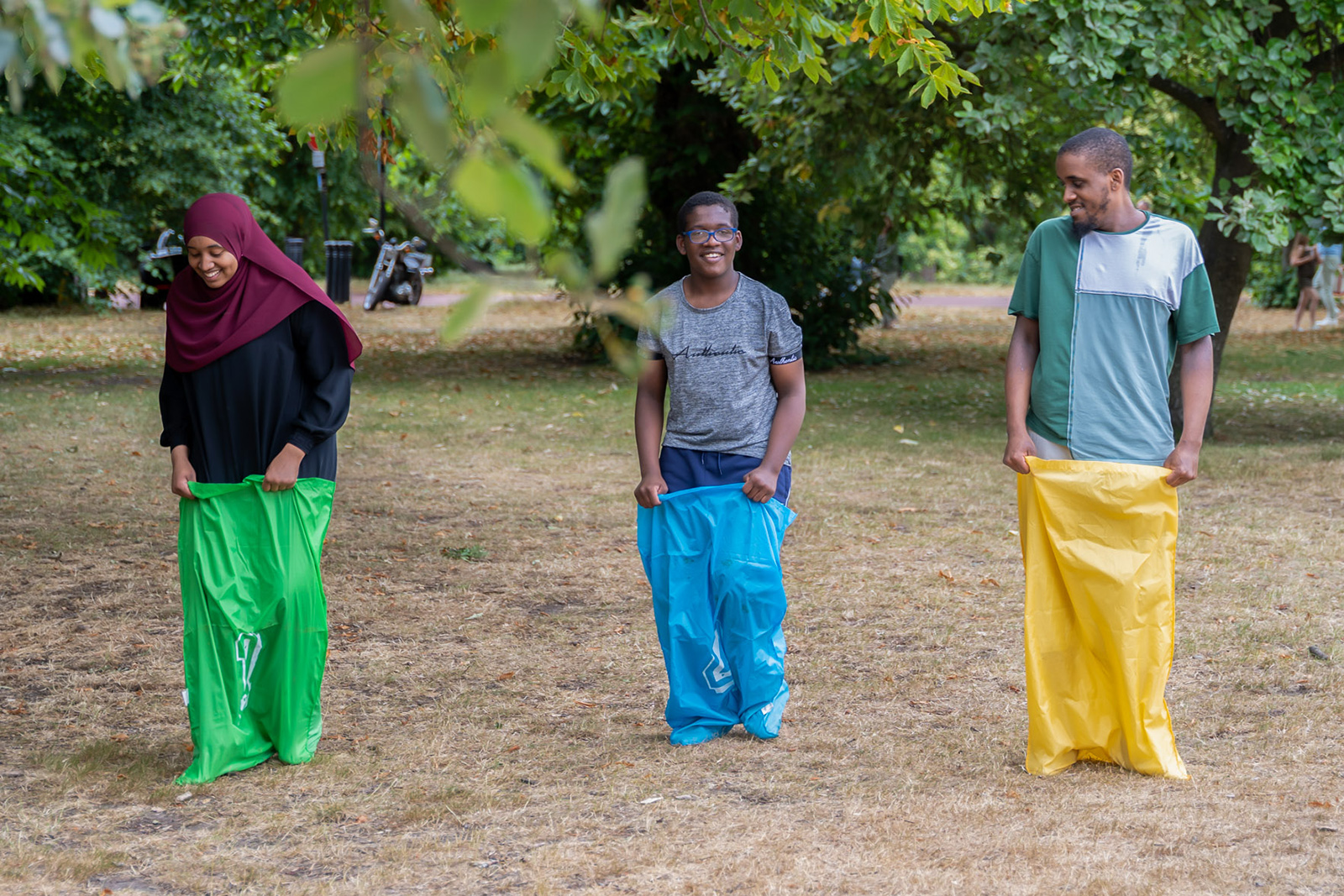 Yasmeen Ali (not her real name), from the West Midlands, is a 38-year-old parent carer to seven-year-old Amir, who is autistic and has coordination problems.
On the rare occasions Ali took her son to the mosque when he was younger, his repetitive behaviours — clicking his nails, blinking or clearing his throat — made people stare. Ali, who has two younger children, said: "When someone calls it out, he gets very emotional, but doesn't know how to communicate that, so he bottles it up and releases it at home either by getting very loud or frustrated."
Ali said her local mosque does not offer the support and understanding that her son would need to attend regularly. Instead, she teaches him about Islam at home. She added that being with a smaller group of children and working at a slower pace would make a huge difference.
"Someone like my son needs one-to-one support. The masjid was unable to offer this," Ali said. "The people in the mosque couldn't understand him or give him the support he needed. In lessons, he'd have been lost."
Now, though, Amir is old enough to understand that he is the only family member who cannot worship with everyone else.
"It is heartbreaking," said Ali. "His cousin talks about the mosque a lot and he asks, 'Why don't I go there?' Every time we go past the mosque, it's a big deal because he's not really been in it."
"For Muslim communities the local mosque is the central hub for social interaction and a solidifying aspect of positive community cohesion and connections," said Nazreen Bibi, a mental health nurse and founder of Peterborough-based support provider Alpha Autism Care. "Radical changes would look like a prayer hall full of people listening to a disabled imam share their experiences to a diverse audience," she said. "Sadly, there's a long way to go."
Bibi added that imams need to develop an up-to-date, evidence-based knowledge of autism and learning disabilities, and learn how to best support their families and carers.

"Families caring for disabled children are often more likely to suffer from mental illness, stress and anxiety. These families are most likely to seek reassurance from their faith."
Such changes, said Bibi, could spark wider change outside the mosque: "Mosques have the potential to change how disability is perceived and understood," she said. "The ripple effect of this could be transformative for the Muslim community as a whole."
For mosques, simple steps include addressing stigma by talking to, acknowledging and acting on the needs of families with special needs. Mosques should also elect trustees who have experience of special needs and disability.
Greenwich Islamic Centre is clearly listening to such advice. A recently installed lift now offers step-free access to the building's basement and upper floors, while two teaching assistants at the madrasa are available to support children with special needs. The centre has also drawn up plans for wider refurbishment, including ramp access from street level.
As Altaf Ismail, a trustee of the centre, said: "Accessibility and inclusion is important because disabled people are part of the community and have the same need for access and — if not more — to services and prayers and activities."
Topics
Selected stories
AbdulMaalik Tailor, the founder of Muslim History Tours, is on a mission to show everyone an often-ignored side of the UK capital

Britain's political parties should take lessons from King Charles and encourage good relations between people of all faiths and creeds

Young Muslim bakers have turned their lockdown hobby into decorative cake making start-ups with the help of Instagram