The Tory leadership race shows that diversity is about much more than appearances
Despite fielding candidates from an array of different backgrounds, the Conservative party has failed to represent the concerns of ordinary people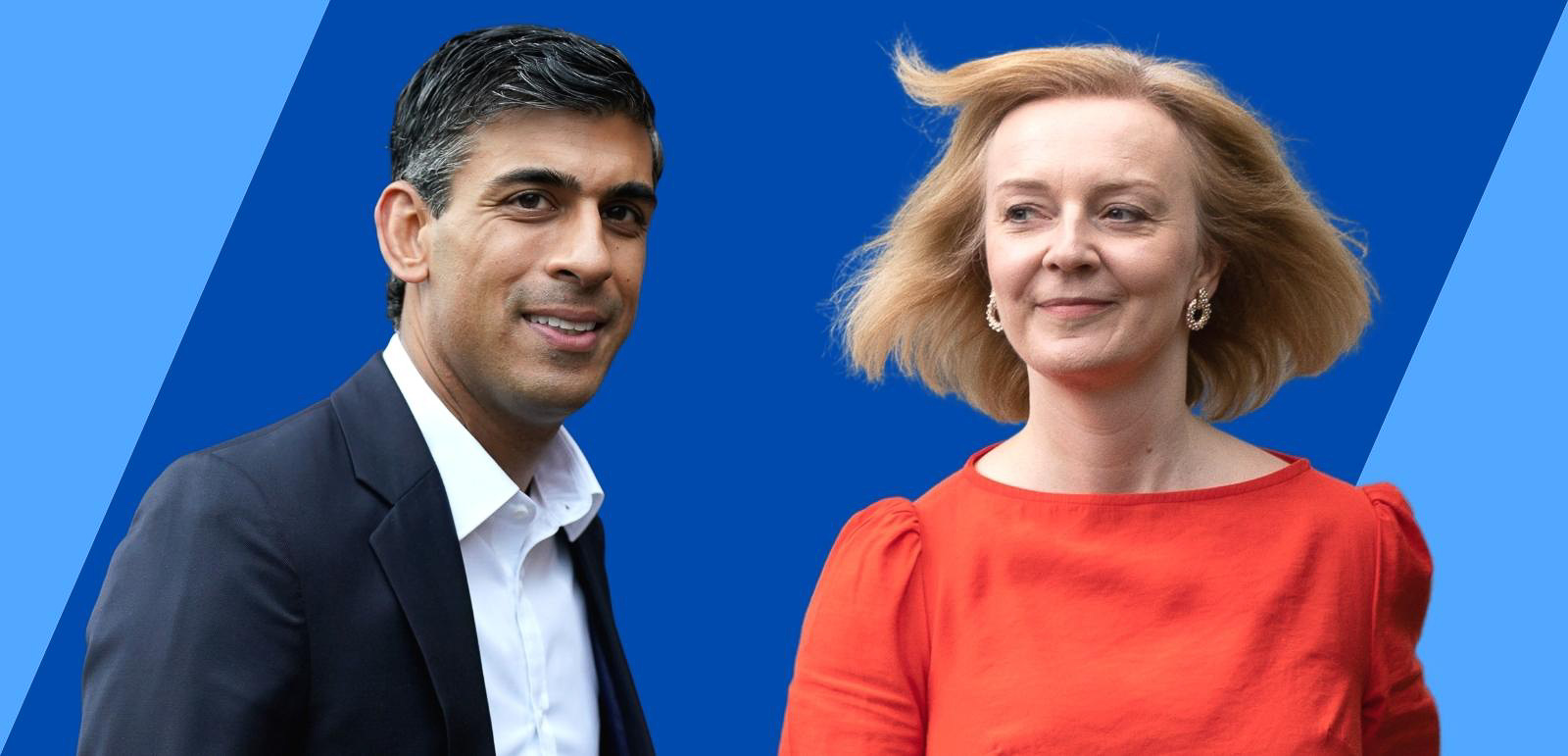 By the time you read this, ballot papers will have landed on the doorsteps of Conservative party members. They are voting for a new party leader, who will automatically become the next prime minister of the United Kingdom.
The Conservative party has not officially disclosed the size of its membership, but it is believed that an estimated 140,000 to 200,000 members are eligible to cast a postal or online vote for either Rishi Sunak or Liz Truss. What we do know is that in 2017 more than 70% of members were men, their average age was 57 and the majority lived in the south of England.
In the process of winnowing down the number of candidates from 11 to two, the Conservative party has conducted the most racially representative and diverse leadership race in British political history. Candidates from minority backgrounds included Sajid Javid, Nadhim Zahawi, Kemi Badenoch, Rehman Chishti, Suella Braverman and, of course, Sunak. Home Secretary Priti Patel ruled herself out of the contest early on.
There is no denying that this roll call of ethnic minority candidates is long and impressive, and that it underlines how much progress has been made by some members of previously marginalised communities. The Labour party, in contrast, would find it difficult to field anywhere close to this number of MPs of colour. The Liberal Democrats and Greens can also learn some lessons on diversity from the Tory leadership race.
So what does it mean for Britain to potentially be on the cusp of having its first man of colour as prime minister? Sunak, a British Indian millennial born in Southampton in 1980, is rightly proud of his heritage and his Hindu faith. His "Ready for Rishi" campaign launch film tells his story of being the son of hard-working and enterprising immigrants. Sunak's mother, a pharmacist, ended up owning her own chemist in the city. Sunak says he worked part-time there, taking care of his mum's accounts and delivering medicines to customers.
In May, Sunak made his debut on the Sunday Times Rich List. He and his wife, the heiress Akshata Murty, were estimated to have a combined fortune of £730 million. He was also raised in privileged circumstances. While he may have worked as a waiter at a Southampton curry house during his summer holidays, he attended Winchester College, an exclusive private school founded in 1382. He then went to Oxford to study philosophy, politics and economics.
Recently, video emerged of a young Sunak saying how much he loved his time at Winchester. In the footage, he goes on to say that he has friends from different walks of life but none who are working-class. Not exactly a ringing endorsement of the man-of-the-people image he and Team Rishi have attempted to cultivate.
Some Tory party members and government figures believe that this leadership race offers a perfect example of Britain as a land of opportunity for people who want to work hard and succeed. Andrew Bridgen is the Conservative MP for North West Leicestershire, centred around one of the most racially diverse cities in Britain. For him, the contest is a credit to his party.
"I'm delighted at the diversity of the potential slate for the Conservative party leader — and it's all on merit," he said. "It's not the colour of someone's skin, their gender or their sexuality that matters. In the Conservative party, it's what's in their heads and, equally important, what's in their hearts."
Despite all the talk of diversity and inclusion, the Tory candidates of colour and all those who entered the race support the party's right-wing immigration policies, which include removing asylum seekers from the UK and flying them to Rwanda while their asylum applications are processed.
Sunak has reconfirmed his commitment to the policy in media interviews. Talking to The Sunday Telegraph, he said he was willing to look at all options to fix the country's "broken" immigration system. "The system is in disarray, and law-abiding citizens are understandably shocked when they see boats filled with illegal immigrants coming from France to our shores, with our Border Force seemingly doing nothing to stop them," he added. Sunak also pledged to "tighten" the definition of who can qualify for asylum and to face down the European Court of Human Rights, if necessary. "Where the ECHR is an obstacle, I will tackle it," he promised.
He doubled down on this while on the campaign trail, dismissing his critics and arguing that there is "absolutely nothing racist about wanting Britain to have secure borders that work".
"We have always been a compassionate, tolerant and welcoming country. Indeed, I am the product of that, and my family emigrated here, but it's right that the system works fairly for all," he said.
It has been jarring to see so many Tory MPs of colour vying for the country's top job — especially one within striking distance of 10 Downing Street, which supports a hostile immigration system that will criminalise some of the world's most vulnerable people.
According to the BBC, more than 10,000 people have crossed the English Channel in small boats so far in 2022. That is more than double the figure for the same period last year. From that statistic alone, it should be clear that the Conservative government's approach to stemming irregular migration is not working or deterring people smugglers and traffickers from their trade.
No party in British politics has either a monopoly or a spotless record on diversity. Just look at the findings of the Forde report on antisemitism, bullying, racism and sexism in the Labour party. The document was originally supposed to be released in 2020, but was delayed by legal battles within Labour. In it, Martin Forde QC concludes that while there was no evidence that alleged instances of antisemitism were handled differently from other complaints during Jeremy Corbyn's tenure as party leader, Labour's internal culture was so toxic that, rather than effectively confront this issue, opposing groups simply seized upon it as a means to attack one another. The conflict this fuelled created, in turn, "a hierarchy of racism" in which other forms of discrimination were largely ignored.
Such assessments are obviously far from encouraging to many young people of colour who might be looking to party politics as a way to make the world a better and fairer place.
Now, as the UK falls deeper into economic crisis and ever-increasing numbers of people struggle to eat and pay their bills, meaningful representation in public life and politics should matter more than ever before. During the Conservative party's 12 years in power, the country has experienced a continuous rise in inequality. If our political parties really want that to change, they need to move beyond symbolic gestures toward diversity and open their doors to politicians who truly understand the experiences of ordinary people and will help us all to live lives of dignity.
Topics
Selected stories
Is the Gaza truce a turning point in the Israel-Hamas war? Our panel discuss this and other topical issues. Plus, a look at the Muslim renters dealing with London's housing crisis

The filmmaker on her life, work and why telling women's stories is more important than ever

From Ramadan dates to Christmas pudding, food can encapsulate specific times of year and remind us of the circular rhythms of life