European Muslims add youth to the continent's ageing population
France and Germany have the highest numbers of Muslims in Europe, but the UK could overtake them with 13 million by 2050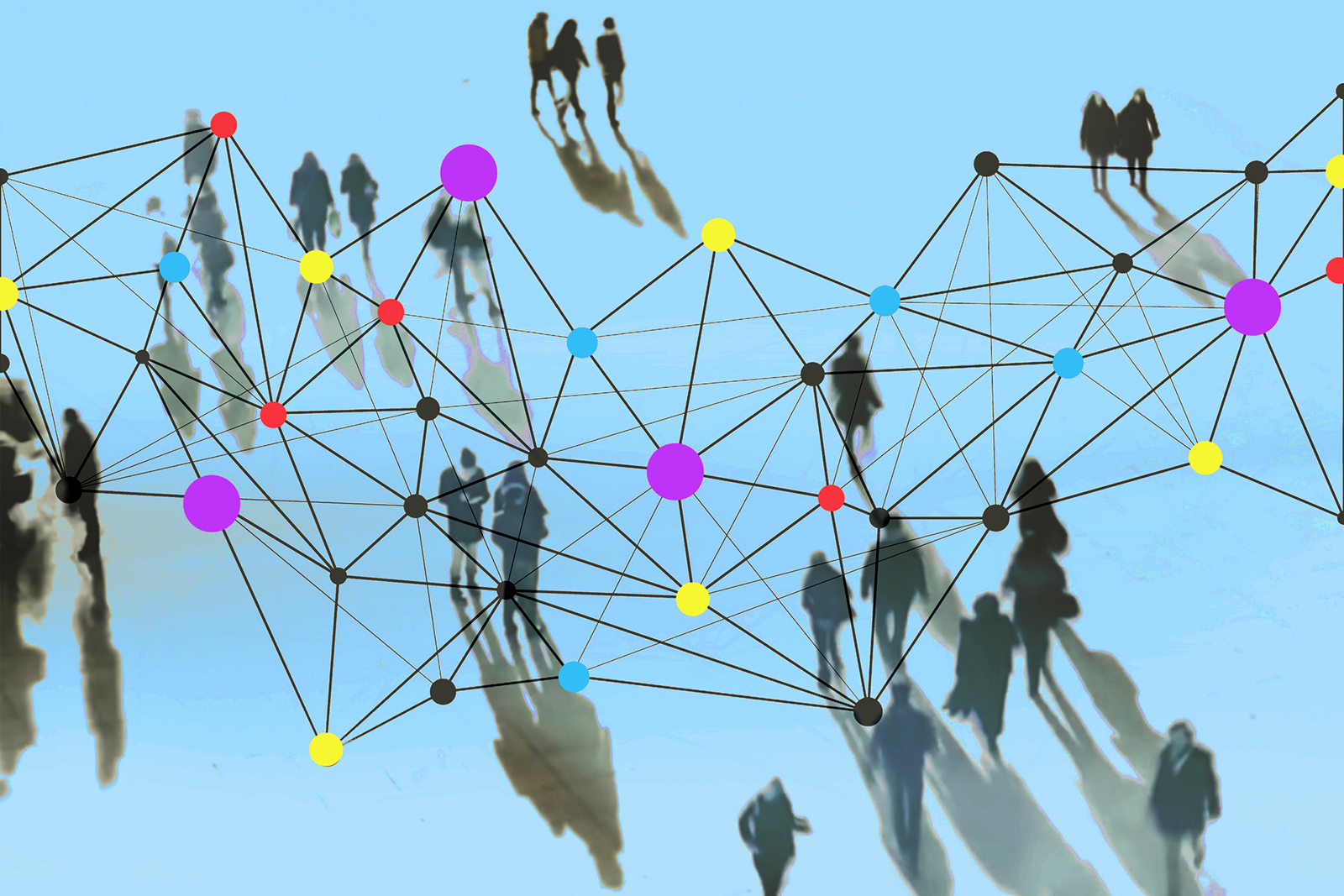 For decades, economists have warned that Europe is facing a potential demographic time bomb, driven by declining birth rates and a rapidly ageing society.
With it could come a range of socio-economic consequences, from reduced economic growth to rising public debt burdens and depleted social security resources.
According to the population division at the United Nations Department of Economic and Social Affairs, Europe's median age of 43 is the highest in the world — nearly four years older than that of North America.
One portion of the European population defying these statistics is the Muslim community, which is 13 years younger on average and has higher fertility rates (approximately one child more per woman).
This demographic saw rapid growth during the 2015 migrant crisis, which drove 1.3 million people from predominantly Muslim backgrounds to escape conflict and hardship in countries including Syria and Pakistan to Europe's shores.
In 2016, there were an estimated 26 million Muslims in Europe across 30 countries, up from 19.5 million people in 2010. Based on age and fertility patterns, Pew Research projects this number to increase to nearly 36 million by 2050 — roughly 7.5% of the population — even if the region tightens its borders against further migration.
Should conflicts and economic uncertainty lead to more refugee flows like those seen in 2015, there could be more than 75 million Muslims on the continent within the next few decades.
To provide better insight into Muslim population dynamics across the continent, these are the demographics of 10 European countries, both EU and non EU:
1. Germany
Between 2010 and 2016, the Muslim population in Germany increased from 3.3 million to nearly five million — roughly 6% of the country's 83 million inhabitants. The growth is partly driven by the country's large acceptance of refugees. Between 2015 and 2017, Germany processed 1.4 million asylum claims, including an estimated 850,000 Muslims.
Depending on continued refugee flows, Pew Research projects that the Muslim population in Germany could reach anything from six million to 17.5 million by 2050. Muslims on average are far younger than their non-Muslim counterparts in Germany — at 31 years versus 47.
2. France
Nearly six million Muslims reside in France — just under 9% of the country's 67 million inhabitants. Historically, migration rates in the country have been high, with more than half a million Muslim migrants arriving between 2010 and 2016. In 2021, the country received 120,695 asylum applications — the second highest number in the EU after Germany.
Similar to Germany, the age gap between Muslims at just 27 versus non-Muslims at 43 is one of the greatest age differences in Europe. France is also struggling with a rapidly ageing labour force. As of January 2020, more than a quarter of the French population was aged 60 or more. If demographic trends continue, the National Institute of Statistics and Economic Studies predicts the country could have 76.5 million inhabitants by 2070, with most of the increase in population among people aged 65 or over.

3. United Kingdom
Although France and Germany rank highest for numbers of Muslims in Europe, according to 2016 estimates, the UK could soon surpass them. Under a "medium migration scenario", the UK population, currently at around 3.6 million, would include 13 million Muslims in 2050. This is compared to 12.6 million in France and 8.5 million in Germany.
Overall, an estimated 43% of 1,600,000 migrants to the UK between 2010 and 2016 were Muslim. In 2021, the UK received 48,540 asylum applications — a 63% increase from the previous year and the highest number in almost two decades.
Muslims in the UK skew much younger than their non-Muslim counterparts at 28 years versus 41. Young British Muslims accounted for one quarter of the growth in the UK's working age population between 2008 and 2018.
4. Sweden
According to the Brookings Institute, Sweden has accepted the most refugees per capita in Europe and is third in the world behind Canada and Switzerland. Overall, 300,000 Muslim migrants — 160,000 of whom were refugees — arrived in Sweden in recent years. In 2015, the country had a record-high of 162,877 applications for asylum, primarily from Syria, Iraq and Afghanistan.
Currently, the country's Muslim population totals 810,000, or 8% of 10 million inhabitants. Because of the country's small population, Pew Research reports that migration has had a bigger impact on the country's religious composition than in larger Western European countries. Projections show that Sweden's Muslim population could grow anywhere from 11% to 31% of the population by 2050, depending on continued rates of migration.
5. Spain
Spain has a relatively low Muslim population, about 1.2 million or 2.6% of the total population. These numbers could increase to roughly 4% to 7% by the year 2050, depending on future rates of migration.
In 2019, Spain saw a record 748759 refugees and migrants enter the country, although many came from Latin America rather than predominantly Muslim countries. Spanish unemployment is high, averaging 17.3% over the past three decades, compared with 7.6% in other parts of the EU. As in other European countries, Muslims are generally younger than their non-Muslim counterparts — 33 years versus 44.
6. Italy
Approximately 2.9 million Muslims live in Italy, making up 5% of nearly 60 million inhabitants. While most Muslims in Italy are foreign citizens, nearly a million are Italian either by birth or naturalisation.
The country has the world's second-oldest population with nearly 23% of the population over 65. Between a declining birth rate and high death rate driven by Covid-19, Italy's population fell to 59.3 million in 2020. On average, Muslims are 14 years younger than non-Muslims in Europe — 33 years versus 47.
7. Belgium
During the 2015 refugee crisis, thousands of asylum seekers arrived at Belgium's borders. In 2015, the Belgian Immigration Office recorded 35,476 asylum applications, double the amount of the previous year. In total, between 2010 and 2016, the country accepted 230,000 immigrants, 57% of whom were Muslim.
Today, the Muslim population in Belgium is estimated at 575,000 people, or about 5% of the country's total population. The median age for Muslims is 29 compared to 42 for non-Muslims. As of 2040, deaths are predicted to outpace births. International migration will remain the main driver of population growth until 2070, according to the Federal Planning Bureau.
8. Poland
The Muslim population is one of the lowest across Europe, in part owing to hardline refugee policies. Less than 0.1% of the country's population, or roughly 35,000 inhabitants, is Muslim. In 2020, Poland received 1,493 asylum applications, most coming from Russia and Belarus.
The country is one of the most religiously and ethnically homogenous in Europe. Poland's population shrank by 115,000, while more people died than in any other year since the end of the Second World War. The average age of Muslims is 33, compared to non-Muslims at 40.
9. Finland
A total of 32,478 registered asylum seekers entered Finland during 2015, according to the Finnish Immigration Service. In 2016, Iraqi, Afghan and Syrian nationals accounted for the biggest changes in numbers of people moving to Finland, with more Iraqis (3,235) than any other immigrant groups.
The estimated number of Muslims in Finland is 150,000 or about 2.7% of 5.5 million inhabitants.The Finnish refugee quota increased from 1,050 to 1,500 in 2022 in response to the conflict in Afghanistan. Given Finland's relatively high acceptance of refugees, the Muslim population growth could land anywhere between 220,000 and 990,000 by 2050.
10. Austria
The number of Muslims living in Austria has grown consistently from 158,776 in 1991 to 515,914 in 2002 and 700,000 in 2016. Today, Muslims comprise about 8% of the 8.4 million population. The Austrian Academy of Science projects that Muslims will account for 12% to 21% of the population by 2046.
Austria has accepted high numbers of refugees, relative to its small population, but has taken a much harder line on migration policies in recent years. Between 2010 to 2016, the country received 240,000 migrants, 46% of which were Muslim.
According to the OECD, the departure of many immigrant workers to their home countries during Covid-19 has amplified Austria's labour shortages, particularly in tourism where foreign-born workers make up 40% of the workforce. Currently about 19% of the country's population is over 65.
Afiq Fitri contributed to reporting.
Topics
Selected stories
From pickles and ferments to jams and chutneys, conserving surplus produce allows us to enjoy fruits and vegetables grown in familiar earth, many thousands of miles away

The western world's largest mosque is a point of pride for the country's Muslims, but its impressive scale and ornate design do not reflect their position in the country as a whole

The challenge for Keir Starmer is to combine control and compassion in efforts to tackle dangerous boat crossings