Muslim chaplains tend to prisoners of all religions
Alamgeer Choudhury talks about his interfaith work, Covid-19 and changing lives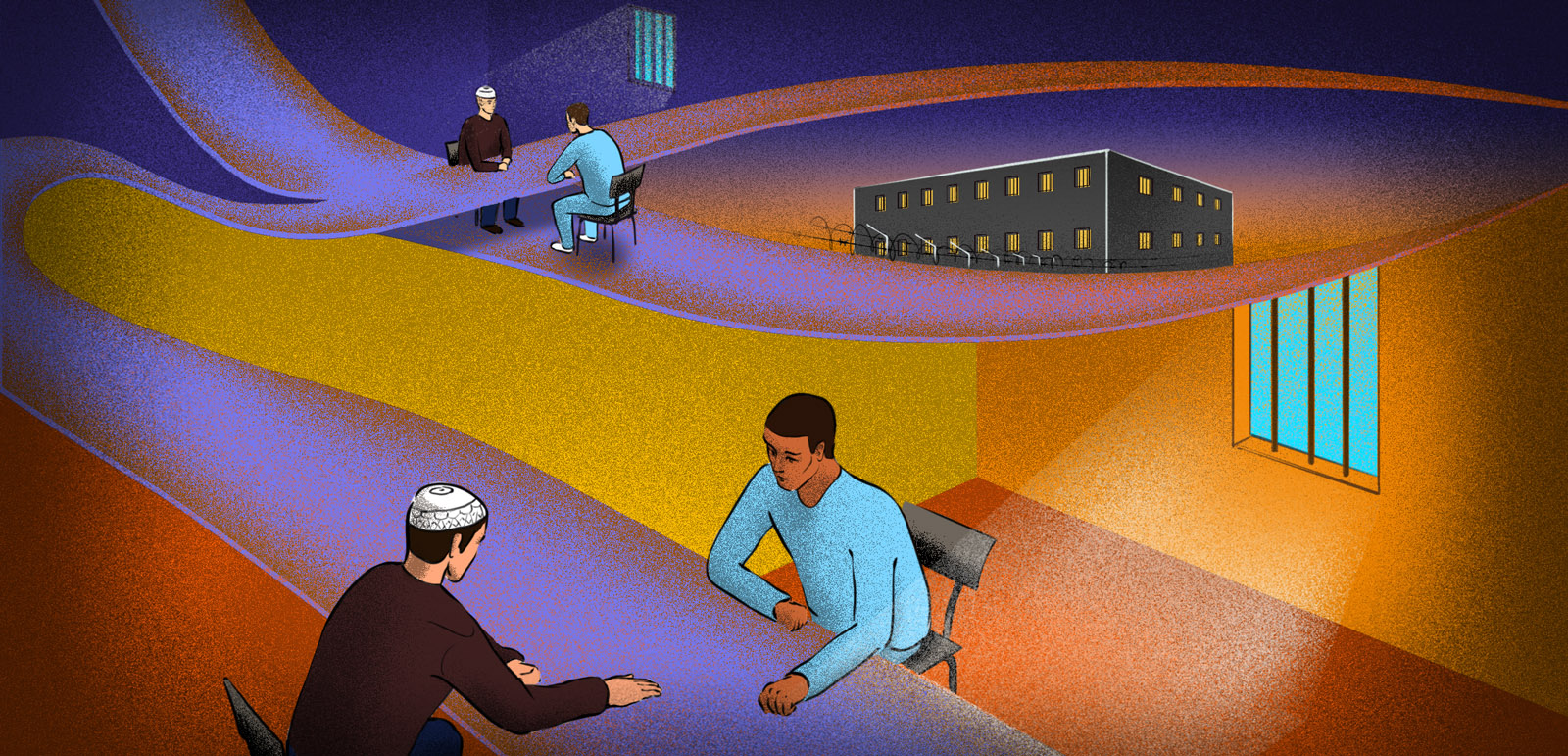 "When you walk into that prison, every single day is different. You don't know what to expect. Some days are more difficult than others." Alamgeer Choudhury's journey as a prison chaplain started 20 years ago, when he was finishing theological training to become an imam. By deciding to work with inmates, he was following directly in his father's footsteps.
"My father was also a chaplain at a particular prison, and so was my uncle, so I had family members within the chaplaincy," he explained during a recent online chat.
In fact, it was Choudhury's uncle who first approached him to help. The processes to work in a prison in any capacity are lengthy: Choudhury started as a volunteer just two weeks after he graduated, supporting his uncle. He then moved to ad hoc shifts before taking a full time job as a chaplain.
"I thought, at that point, that I was just going in to help him out for a couple of weeks — and 20 years later, I'm still there," he said. "It's a privilege to work in this capacity, where we can have a positive influence on the men."
Choudhury is now chair of the Muslim Chaplains Association and paid by the prison service. The MCA coordinates chaplaincy and support for Muslims across the UK's prison system. Correctional institutions are not the only places where chaplains work, either. There are Muslim chaplains in the armed forces, in hospitals and at universities, but their services are particularly relevant in Britain's prisons.
Despite making up 6% of the UK population, Muslims account for around 18% of people now incarcerated in the country. In 2014, Baroness Lola Young published a report on young Black and Muslim men in the criminal justice system, highlighting the role of systemic disadvantages, such as high rates of poverty, in driving these disproportionate figures. Accordingly, in recent years, chaplaincy services have expanded to meet the growing number of Muslim inmates, including murderers and those convicted of other criminal offences.
"Every single prisoner that comes in the day before has to be visited by a chaplain within 24 hours," Choudhury explained.
Those visits allow chaplains to check on prisoner welfare and to explain how they can help them. "Nothing is forced down their throats. They don't have to engage. But as long as they know that we are there, they have another avenue where they can go when they need support and help," he said.
One of the cornerstones of chaplaincy, particularly in prisons, relies on taking an interfaith approach, in which representatives of different faiths and denominations work together to improve the lives of all inmates.
"The role of a Muslim chaplain is not just working with the Muslims," Choudhury said.
Chaplains are generally viewed by inmates as working independently from the prison authorities. This allows them to provide a relatively safe environment for prisoners to be open and honest about their lives and experiences.
"Don't forget, these are normal people from the outside community, they've just come inside prison," Choudhury said.
For him, that means recognising that each prisoner is subject to the same challenges as anyone at liberty, but that some personal problems can be intensified by incarceration. For example, events such as family bereavements can be particularly difficult for prisoners.
For Choudhury, part of the process of rehabilitation is for prisoners to understand and accept what they have done and to voice the guilt they are carrying. "The men have come into prison for a specific reason. They've done a crime," he said.
He believes that alongside the educational and rehabilitation programmes implemented by many prisons, chaplains can play an important role in helping prisoners reach some understanding of their lives and the consequences of their actions.
"As people of religion, some of the men find it quite easy to talk to us, because they also have faith," he explained. "It helps them come to terms with what they've done."
Chaplains also use their interfaith training and its emphasis on collaboration to break down some of the barriers that exist between prisoners and guards. "We are faced with a mixed bunch of individuals from different walks of life, different opportunities in life," Choudhury said. "The ethos within that is a really powerful tool, which we can use to influence others."
Covid-19, however, brought with it an altogether different set of problems to overcome.
"During the pandemic, all the prisons across the country had to go down into some type of lockdown. The men were mostly behind their doors," Choudhury said. As a frontline service, chaplains were allowed to see prisoners, but wore PPE to do their rounds, moved to one-to-one sessions instead of group work and, where available, used telephones and prison TV to communicate.
Many of the prisoners asked for advice on family problems and financial issues. "The men really appreciated that, having that opportunity to talk to somebody, because they were locked down so long. They all wanted to speak," Choudhury said.
The greatest reward for Choudhury is making a positive influence on the lives of people in the prison system and helping them become "more productive citizens". Sometimes, after release, former inmates will telephone Choudhury and the chaplaincy team to thank them for their help and update them on how they are doing on the outside.
"Even if it's just one person, you know, we think, 'Well, that's worth all the time that we spent,'" he said.
Former inmates can turn to Muslim charities such as Arooj that work to challenge the stigma of incarceration and support people attempting to reintegrate with society. However, there are now moves within the probation services and local councils to employ "community chaplains" to help people make the transition from prison to freedom. For Choudhury, such initiatives are welcome, offering an opportunity to take his work into the wider world.
"A lot of chaplains that I've come across, like myself, started off as volunteers for a couple of weeks. They're still in there because they realised they can make a huge, massive impact — not just within the prison world, but that will ripple out into the community as well."
Topics
Selected stories
Is the Gaza truce a turning point in the Israel-Hamas war? Our panel discuss this and other topical issues. Plus, a look at the Muslim renters dealing with London's housing crisis

The filmmaker on her life, work and why telling women's stories is more important than ever

From Ramadan dates to Christmas pudding, food can encapsulate specific times of year and remind us of the circular rhythms of life