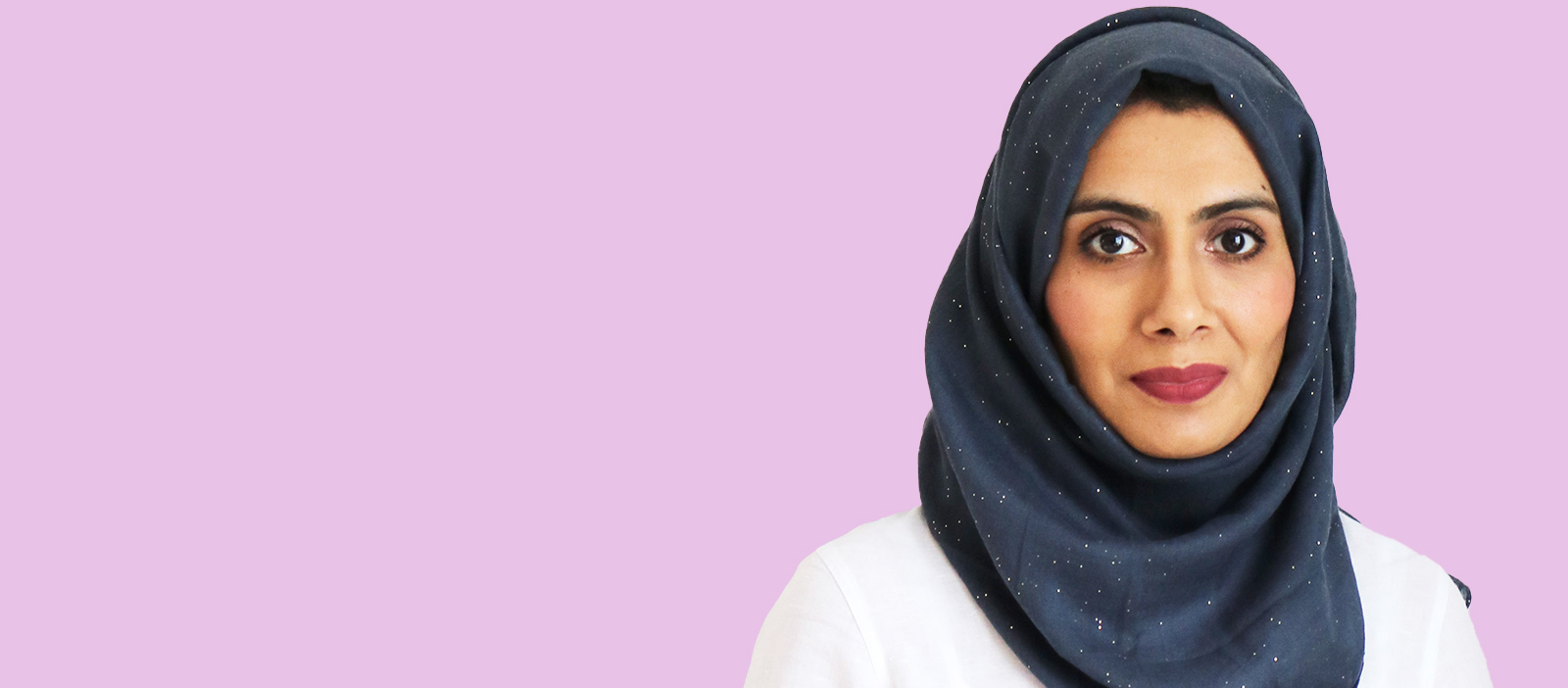 Sabah Nazir Q&A: 'Our customers are modern Muslims and very trend-conscious'
Photograph courtesy of Sabah Nazir
Greetings card company Islamic Moments is filling a gap in the market, celebrating special dates from Eid to Ramadan
Young entrepreneurs are cashing in on a fast-growing demand for goods and services specially designed to meet the needs of Muslim consumers, from digital apps and fashion to lifestyle accessories. According to last year's State of the Global Islamic Economy Report, halal products now form a booming segment of the international retail sector.
Sabah Nazir is the founder and director of Islamic Moments, a luxury greetings card and stationery business launched in the UK in 2004. The company currently offers more than 500 products. Islamic Moments also won the title of Online Business of the Year at the British Muslim Awards in 2019.
This conversation has been edited for length and clarity.
Hyphen: You launched your business — the UK's first Islamic greeting card company — in 2004. Why did you start the company?
Sabah Nazir: One of the reasons I decided to set up my own business was that, as a mother of four young children at the time, I wanted to be in control of my working hours. It just made perfect sense to start something that was centred around Islam and family life and would enhance Muslim celebrations. We started off with Eid greetings cards, and it took us four to five years before we embarked on other party products.
You launched Islamic Moments from your kitchen table in Leicester with £600 of your own savings. Now, you supply products to 39 countries around the world. What was the learning curve like?
The European market is totally different from the British market. The British market is different from the American market. I mean, the UK market is 10 years ahead of the rest of the world in terms of design. We had to learn how to cater for different regions.
Exporting has also been a learning curve. In Australia, we face a huge amount of difficulty that's purely down to logistics, because shipping and import costs are just extortionate. America and Canada have also been slow for us because of taxes. We're working around how we can provide our products to American customers in a more cost-effective manner.
Your stationery and cards feature elaborate designs. Which colours are most popular and can you talk me through the creative process.
We do really, really well with green. I think Muslims associate green with peace and mosques. We do a lot of dark and pastel greens.
I've got a couple of designers whose work I really like and have brought on board but, primarily, I'm the designer. I take inspiration from textiles, wallpapers, interiors. Swans and feathers are popular these days. Feathers are everywhere.
Our customers are very trend-conscious, they're very discerning. They want us to know that they are modern Muslims and they are in keeping with what's in and what's on trend. We start off with hand drawings on a lot of our cards, but then it goes to digital and we use Photoshop and Illustrator.
For the past couple of years, Muslims, like everyone else, have been forced to scale back weddings and other important celebrations. How did Covid-19 affect your business?
It was a very frightening time. Nobody knew what was ahead. There was a lot of anxiety for us as a business. A lot of orders did get cancelled, but we became busy in a totally different way. It was more retail and all online and smaller orders. I believe it was the first week of April 2020, we had to shut down our website three or four times because we could not keep up with the demand. Unfortunately, there was a lot of demand for sympathy cards. It was frightening.
There was also a shortage of paper, we had shortages of everything. Most of the companies that we use for printing furloughed most of their staff, so we couldn't get our products printed fast enough.
Since the lockdowns have ended, businesses have struggled in other ways, including sourcing raw materials and rising product costs. How have Brexit and the post-pandemic supply shortages affected you?
We've lost a lot of European customers this year. Last year, many of them were hoping that they could work with us, but this year it's just not worth it for them. I would say about 80% of our business in Europe has gone.
According to the 2021 State of the Global Islamic Economy report, what it describes as the "halal economy" is said to be worth about £1.6 trillion internationally. How do you think this will expand in the next few years?
I think we have gone from a niche market and into a mainstream market for sure. I was expecting this to happen. The word halal has become more mainstream. You've got companies like Zara and Body Shop really going out of their way to highlight halal products. So, definitely, we will be seeing a lot more of the halal economy.
Your company sells a variety of products, including Ramadan greeting cards, balloons, notebooks and mugs. What do you think makes for particularly good Islamic lifestyle stationery?
I want a product that reflects Islam, enhances the beauty of my religion, and portrays art from the giver to the recipient. That's what I look for when I'm designing any product.
Topics
Selected stories
Is the Gaza truce a turning point in the Israel-Hamas war? Our panel discuss this and other topical issues. Plus, a look at the Muslim renters dealing with London's housing crisis

The filmmaker on her life, work and why telling women's stories is more important than ever

From Ramadan dates to Christmas pudding, food can encapsulate specific times of year and remind us of the circular rhythms of life